In the days after Hurricane Sandy, a seemingly charmed little 117 acre patch in the Rockaways somehow managed to emerge almost completely unscathed by the raging seawater and perilous flooding that took out miles of surrounding neighborhoods, including the nearby Breezy Point community.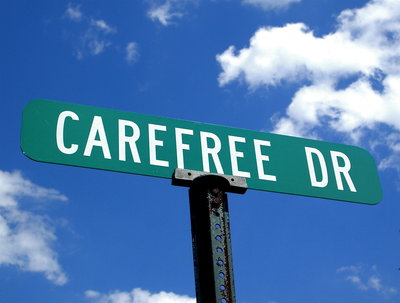 The long controversial Arverne by the Sea condominium development had stirred up criticism well before 2004 when people started to move in. Critics and naysayers had claimed the homes were of poor quality and that they would blow away like matchboxes during the first storm. But the development, which is to eventually include 2,300 homes, survived Tropical Storm Irene last year and stood strong during this year's devastating storm as well.

Although residents of the condominiums and two family homes of Arverne by the Sea were in the Zone A area that was evacuated, many residents decided to stay put and ride out the storm. After the storm, they set up a group patrol that kept looters at bay while the power was out.

There is a very good reason why this particular area has weathered the storm so well; it was specifically built and engineered to withstand this very type of storm.

A heavy duty drainage system was designed to handle heavy flooding and drain it away to underground chambers, with large storm drains and wide street mains all tying into large underground sewer mains at the perimeter of the site, said Gerry Romski, the development's project executive.

The entire building site was raised by 5 feet with half a million cubic yards of fill and fitted with underground electrical, submersible transformers, steel framing, concrete foundations with wooden pilings that root the structures deep into the ground, as well as hurricane grade windows.

"Even back in the planning phases, there was talk of global warming and rising sea levels and all that," Mr. Romski said. "We knew we'd have to engineer it specifically, and go above and beyond the building requirements, to make it hurricane-proof."

"We've already seen interest from Breezy Point residents whose homes were destroyed – looking for something safer," Mr. Romski said.

New York, we should take a lesson… this problem is not going away anytime soon. It would be in our best interests to keep in mind the preventative building ideas that were used in the Arverne by the Sea community, especially for the beachfront areas that have so recently been destroyed, in an effort to minimize damages from either sea level changes or future storms.
Let's build smarter this time around.