Hi Krooners! Another week has flown by!
This year is
going WAY too fast if you ask me!
All it has
accomplished is bring my birthday along a Lot faster than
I had wished...*ugh*!


Maybe I'll 'celebrate' it at Classics.
That's if I'm in a 'celebrating' mood! LOL!
Ok, has anyone tried
Karaoke for the first time this year yet???
Come on, stand up and show the world what you're made of. Hey, if I could
do it, Anyone can!







This week I want to talk about those mysterious folk we endearingly call 'KJ'S'. They are a
curious breed of individuals! Just think about it, their work nights consist of standing for 5 hours in a bar, ( ok,
not that bad so far! ) but then you add the fun of having to stay with your 'machine' to get the next song ready.
You have to try to juggle up to 100 tiny slips of paper containing little scribbled names and code numbers of song requests. And you have to put all of these slips in some sort of order or your crowd will storm you with complaints of not getting to sing enough...
You are stationed near speakers , so if the singer is good or not, you've got to have it blasting in your ears.
There also are those occaisional nights when you've got to deal with some people who have...well, lets just say they have shown the bottoms of many beer bottles to the bar ceiling and leave it at that! ;~O
I've seen one KJ literally run off and hide when this happened once. She lost all control of her crowd and people got disgusted and left. Yours truly, being one of them. We never went back there.
KJ's have many hats to wear. They need to be Bouncers, Polititians, Organizers and sometimes Diplomats, as they entertain a large crowd, keep everyone happy,
keep things under control as well as have people wanting to come back the next week!
There are some who, to say the least, are Very entertaining!
One of them brings his own Props that he lets his singers use. This not only makes it fun for the singers
and their friends watching, it also makes it fun for him as well!
I saw a KJ the other night who got up and danced on a table as he took his turn to sing! It was very funny but I Don't recommend that you try this! Please leave these kind of aerobics to the 'Professionals' kiddies!
But he got the attention of the crowd and he got his point across:

We Were There To Have Fun!!!

There were a lot of first timers
there that night and slowly but surely, he managed to get quite a few up there!
He also made another smart move and that was to stage an impromptu Karaoke competition
for the night!
This helped to 'nudge' a few more people off their seats and up to the microphone!
I think this is a tactic more KJ's should try when they have a slow night with a lot of shy folks that need an extra incentive to test out their vocal chords!
Do you have a good story to tell
of a KJ that you have seen? Do you have a Favorite KJ?
Why not drop me a line and let's tell the rest of the Karaoke Krowd
about them.
You can contact me at:



Karaoke@LongIsland.com




For 7 pages of places you can sing Karaoke on Long Island, just click below where it says: For More Information!!!
Next week I will enter the info for the Karaoke Cruise coming up in September!


Keep it fun, Keep it safe and I'll see you out there on the circuit!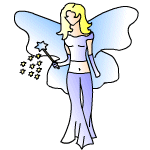 Until next time...Sing One For Me! :~)