Looking for the 2016 4th of July Fun Guide? Click Here!
Summer is officially here, and with Independence Day right around the corner, the month of July is sure kicking off with a bang! Between 4th of July Fireworks, Fairs, Family Fun, and other exciting festivities, there's no denying that July is off to an amazing start here on Long Island.

If you're worried about the doldrums of Summer setting in after the holiday weekend, don't - there's plenty of great things to do all month long, including concerts, car shows, and more Summer Celebrations than you can shake a stick at. Of course if those aren't your thing, you can always make your way to your favorite local beach for an afternoon of fun in the sun.

We've got the scoop on all the best Summer Fun happening across LI this July - find out all about the best July events here:

Independence Day Fireworks & Fun
This year, July 4th falls on a Saturday, which means that Long Island will have a whole weekend to celebrate Independence Day this year! 4th of July Weekend is packed with fun - from fireworks & festivals, to relaxing days at the beach, parades, and more! We've put together a highlight of the 4th of July Fun together here - be sure to check out LongIsland.com's 2015 4th of July Fun Guide for all the best holiday entertainment!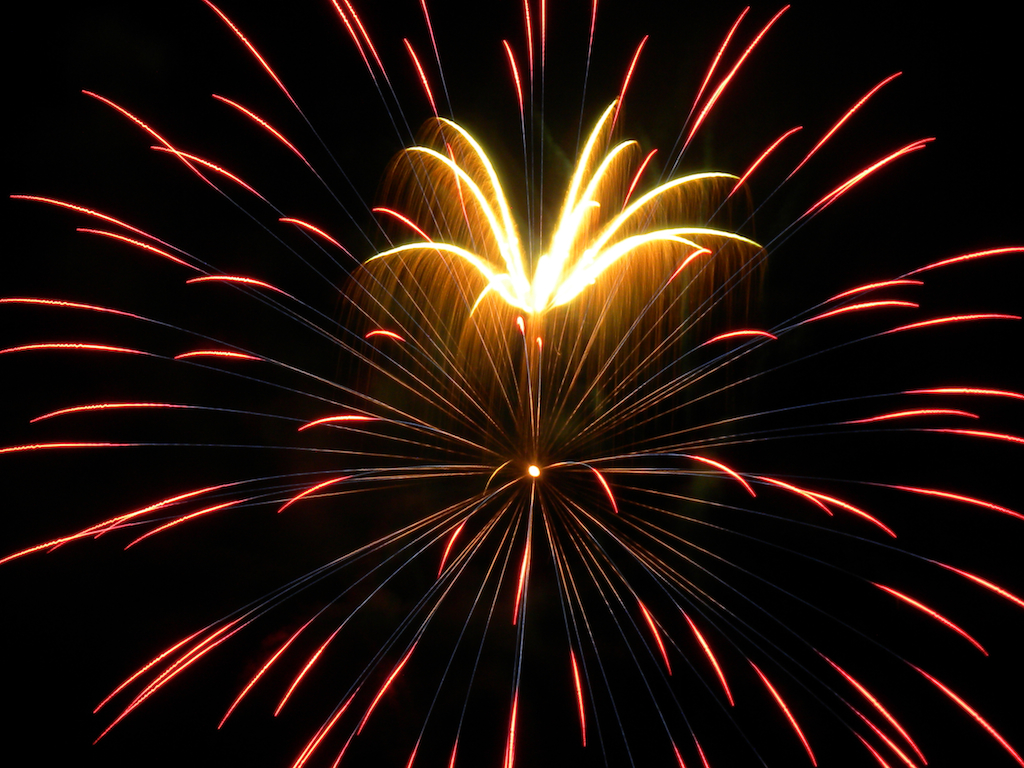 July 4th Fireworks Spectacular at Jones Beach - FREE!*
1000 Ocean Parkway, Wantagh, NY 11793
Saturday, July 4th at 9:30 PM
Admission is Free. Parking is $10, or Free with Your Empire Passport!
Don't miss out on this colorful fireworks display by Garden State Fireworks! This year, WALK 97.5 FM and WHLI AM will simulcast music during the fireworks presentation.


Celebrate July 4th at Ocean Restaurant!
333 Bayville Avenue, Bayville, NY 11709
516-628-3330
Saturday, July 4th 5 PM - 11 PM
$125
Enjoy a July 4th dinner on the water while indulging in some of the island's most exceptional cuisine!

Fireworks and Concert at Pennysaver Amphitheater - FREE!
1 Ski Run Lane, Farmingville, NY 11738
631-648-2500
Saturday, July 4th at 5 PM
Free Event
Enjoy a fireworks display and concert! Fireworks will begin at dusk.

Stars Over Montauk - Fireworks at Umbrella Beach - FREE!
Old Montauk Highway, Montauk, NY 11954
631-668-2428
Saturday, July 4th
Free Event
Celebrate 4th of July at any Town Beach for Stars Over Montauk! This event is sponsored by the Montauk Chamber of Commerce.

Sag Harbor Yacht Club's Annual Independence Day Celebration
27 Bay Street, Sag Harbor, NY 11963
631-725-0567
Saturday, July 4th at 9:30 PM
Please Call for Pricing
This year, the event will honor John A. Ward, one of the club's most beloved members. Enjoy a spectacular fireworks display, created by the Grucci's!

Celebrate 4th of July with Pyrotecnico Fireworks at Bethpage Ballpark
3 Court House Drive, Central Islip, NY 11722
Wednesday, July 8th at 6:35 PM
Pricing Varies
Enjoy a Pyrotecnico Fireworks display along with a game against the Southern Maryland Blue Crabs! Game starts at 6:35 PM, gates open at 5:35 PM.

Go 4th On The Bay at Captree State Park
3500 Ocean Parkway, Babylon, NY 11702
631-669-0449
Saturday, July 4th at 7 PM
Pricing Varies by Boat
Enjoy a scenic cruise to view Grucci's Fireworks Spectacular on the Great South Bay! Each boat is US Coast Guard inspected & certified and carries anywhere from 40 to 175 passengers.

Port Jefferson 4th of July Fireworks Display at West Beach - FREE!
121 W. Broadway, Port Jefferson, NY 11777
Saturday, July 4th 9:30 PM - 10:30 PM
631-473-1414
Free Event
Enjoy a fireworks display at West Beach with the Port Jefferson community! For Port Jefferson residents.

Macy's Fourth of July Fireworks Boat Ride at One World's Fair Marina
1 World's Fair Marina, Flushing, NY 11368
516-623-5823
Saturday, July 4th 6PM - 12 AM
$125 Per Person
Board the boat in flushing and take a boat ride down the Hudson to see the Macy's Fireworks Show front and center aboard the Starstream VIII.
Southampton Firecracker 8K Race & 3 Mile Walk at Agawam Park
Pond Lane, Southampton, NY 11968
631-283-6875
Sunday, July 5th at 8 AM
$25 before July 4th, $30 Day of Race
Take part in the 8K Race or 3 Mile Walk around the beautiful Agawam Park! Proceeds will benefit the Southampton Rotary Scholarship and Endowment Fund. Registration required.

For more 4th of July Fun, check out our 2015 Independence Day Fun Guide!
Festivals & Fairs
With school out for Summer, and seemingly endless warm weather days, it's festival season here on Long Island! This month is packed with fun fests from beginning to end, including lots of Free Festivals that you won't want to miss out on!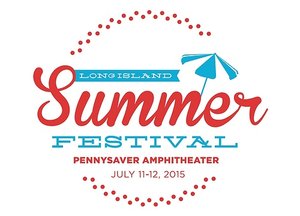 The Long Island Summer Festival at The Pennysaver Amphitheater - FREE!
1 Ski Run Lane, Farmingville, NY 11738
Saturday, July 11th & Sunday, July 12th
Free Event
Don't miss out on this two-day, family-friendly festival which will feature a ton of vendors, great food options, live music and entertainment for everyone!
The Westbury Market Fair at the NYCB Theater - FREE!
960 Brush Hollow Road, Westbury, NY 11590
516-669-7541
Saturdays & Sundays 8 AM - 4 PM All July Long!
Free Event
Looking for some weekend fun this July? Head down to the NYCB Theater for the Westbury Market Fair, happening every weekend this Summer, and throughout the year! With over 150 vendors, food trucks, and fun for the kids, this is one fun fair you won't want to miss out on this season!

Peconic Bay Medical Center Family Festival
Field Across from CVS on Route 25A, Wading River, NY 11792
Wednesday, July 1st - Saturday, July 4th
Visit Website for Pricing
Enjoy a ton of family fun at this festival including a fireworks show Friday night! Festival will be open Wednesday-Friday from 6-11 PM and Saturday from 5-11 PM.
Long Island Shakespeare Festival at SUNY Suffolk's Ammerman Campus - FREE!
533 College Road, Selden, NY 11784
631-451-4163
Friday, July 3rd at 2 PM
Free Event
Enjoy a free performance of an abridged version of Shakespeare's As You Like It. Performances will take place rain or shine! Bring a lawn chair to enjoy this outdoor performance!

Amagansett Fine Arts Festival at the American Legion Hall - FREE!
15 Montauk Highway, Amagansett, NY 11937
610-486-6393
Friday, July 3rd - Sunday, July 5th 10 AM - 6 PM
Free Event
Don't miss out on this festival of independent artists which will feature fine art paintings, drawings, prints, sculpture, jewelry and non-functional crafts.

Polish-American Night at Eisenhower Park - FREE!
Merrick and Stewart Avenues, East Meadow, NY 11554
516-572-0200
Sunday, July 5th at 7 PM
Free Event
Enjoy some time with the family at Polish-American Night which will feature a ton of entertainment for everyone and delicious foods.

ArtHamptons 2015 in Bridgehampton
Lumber Lane & Scuttle Hole Road, Bridgehampton, NY 11932
631-283-5505
Thursday, July 2nd - Sunday, July 5th
$20+
Don't miss out on the "Fine Arts Fair of the Hamptons" which will feature about 70 international fine art galleries who will be showcasing post-war and contemporary artists, accompanied by a major Fourth of July celebration!

Sagamore Hill Reopening Celebration & Family Festival - FREE!
20 Sagamore Hill Road, Oyster Bay, NY 11771
516-922-4788
Sunday, July 12th 11 AM - 4 PM
Free Event
Celebrate the reopening of Sagamore Hill after its three-year rehabilitation project! Festival will include speakers, live music, Theodore Roosevelt as portrayed by Jim Foote, Rough Rider equestrian reenactment, petting farm and pony rides, traditional activities, games and crafts, a variety of food, and more!

Great South Bay Music Festival at Shorefront Park
Smith Street, Patchogue, NY 11772
631-331-0808
Friday, July 17th - Sunday, July 19th
Pricing Varies - Single Day Passes Starting at $39.50 - $45
Don't miss out on the largest three-day "American Themed" music, art & cultural family event on the Island! Event will feature over 55 musical artists on 4 stages as well as local emerging artists in contemporary & classic rock, jazz, country, folk and more!

River Craft Beverage Festival at East End Arts
133 East Main Street, Riverhead. NY 11901
631-208-9200 ext. 246
Saturday, July 18th 12:30 - 3:30 PM
$45
Festival will take place on the front lawn of East End Arts and will feature craft beer, wine and hard cider from over 30 NY craft beverage makers! Sample beer while enjoying live music, food, games and activities! Must be 21 or older to attend.

Urban Food & Artisan Festival at Academy Sports Center
875 Conklin Avenue, Farmingdale, NY 11735
631-667-3976
Sunday, July 19th 11:00 AM - 5:00 PM
$10
Enjoy a fun-filled day of food, music and artisan vendors with a ton of different foods to try out! Vendors will be selling clothing, jewelry, handbags, makeup, skin care products and more!

Hamptons Food & Wine Festival at One Woman Winery
5195 Old North Road, Southold, NY 11971
Saturday, July 25th & Sunday, July 26th
Visit Website for Pricing & Times
Enjoy a full weekend of festivities including pairings of food prepared by beloved chefs, local wines and locally sourced ingredients along with the world's most popular spirits, beers & champagnes!

Bellport Day on Bell Street
Bellport, NY 11713
631-307-2557
Saturday, July 25th
Enjoy some family-friendly activities all day long, shopping at a bunch of great vendors who will be featuring unique items, food and entertainment!
Car Shows
Get your motor runnin', and set out to one of Long Island's Car & Motorcycle Shows this July! Across Long Island, local car and bike enthusiasts will have their hot rods, choppers, vintage, and just plain cool cars out on display in parking lots across the Island!


Classic Car Show & Vendor Fair at Bethpage Credit Union - FREE!
899 South Oyster Bay Road, Bethpage, NY 11714
516-724-0719
Sunday, July 12th 9 AM - 4 PM
Free Event
Enjoy a car show while benefiting Last Hope Animal Shelter! Event will feature over 50 vendors, music and fun for the entire family!

Antique Fire Truck Show & Fireman Recruiting Day at Rogers Mansion - FREE!
17 Meeting House Lane, Southampton, NY 1198
Saturday, July 18th 9 AM - 3 PM
631-283-2494
Free Event
Take a look at some historic firefighting equipment while enjoying hot dogs, sodas and t-shirts, all offered by volunteer firemen and their supporters!

KofC Annual Custom & Classic Car Show at Airport Plaza
Route 110, Farmingdale, NY 11735
Sunday, July 19th 9 AM - 3 PM
631-747-0147
$5
Enjoy a car show, live music by DJ Nighttrain, foods, vendors and trophies. All donations will go to Sunrise Fund for Children with cancer at Stony Brook Hospital.

Antique and Classic Car Show at Sagtikos Manor
Montauk Highway & Manor Lane, Bay Shore, NY 11706
Sunday, July 19th 11 AM - 3 PM
Adults $5, Seniors & students $3, Kids 5 & Under Free
Check out over 100 vehicles that will be on display and vote for your favorite with the People's Choice Award! Manor House tours available.

Car Show Adoption Event & Fundraiser across from Smith Haven Mall
2950 Middle Country Road, Nesconset, NY 11767
631-265-8200
Saturday, July 25th 12:00 - 4:00 PM
$10
Show will feature classic and collectible cars and bikes and for just $10, you can enjoy an all-you-can-eat buffet, children eat for free! Event will also feature pet adoptions, live entertainment, raffles and local vendors!

Concerts
As the weather heats up, so does Long Island's concert schedule! July is packed with concerts - from big bands playing at Jones Beach, to small, intimate performances at local parks & pavilions, there's tons of great concerts this July!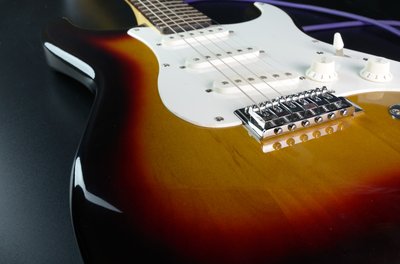 Movin' Out: Billy Joel Tribute at Eisenhower Park - FREE!
Merrick & Stewart Avenues, East Meadow, NY 11554
516-572-0200
Friday, July 3rd at 7 PM
Free Event
Who doesn't love the music of Long Island's favorite son, Billy Joel? Whether you're a fanatic or a causal fan, you won't want to miss out on the Billy Joel Tribute by the band "Movin' Out!" coming to Eisenhower Park this July!

Children's Main Street 4th of July Celebration at the Bay Shore Bandshell - FREE!
Main Street, Bay Shore, NY 11706
Tuesday, July 2nd 1 PM - 4:30 PM
Free Event
Bring the kids down to the Bay Shore Bandshell for a 4th of July Celebration! Sponsored by the Bay Shore-Brightwaters Public Library.

Season Spectacular: The Beach Boys at Guild Hall
158 Main Street, East Hampton, NY 11937
631-324-0806
Friday, July 3rd at 7 PM
$145 & Up
Enjoy a live concert by The Beach Boys! Benefit tickets include dinner immediately following at a private residence to be announced.

Musical Moments in Kings Park: Time Passages at Russ Savatt Park - FREE!
Main Street, Kings Park, NY 11754
Friday, July 3rd at 7:30 PM
Free Event
Enjoy a live outdoor concert by "Time Passages" as part of the Musical Moments in King Park concert series!

The Fest 2015 at The Pennysaver Amphitheater
1 Ski Run Lane, Farmingville, NY 11738
631-648-2500
Friday, July 3rd at 5 PM
Pricing Varies
The Fest 2015 will feature Casey James, Will Hoge, Chasin' Crazy and Joey Hyde. Gates open at 3 pm, concert begins at 5 pm.

David Crosby at the Westhampton Beach Performing Arts Center
76 Main Street, Westhampton Beach, NY 11978
631-288-1500
Friday, July 3rd 8 PM - 10 PM
$96 - $161
Enjoy a live performance by singer-songwriter, author, and social justice activist David Crosby, who also is an inductee in the Songwriters Hall of Fame and a two time Rock and Roll Hall of Famer!

Sound of Summer Concert Series: The Groove at Strong's Water Club & Marina - FREE!
2255 Wickham Avenue, Mattituck, NY 11952
631-298-4739
Saturday, July 4th 4 PM - 8 PM
Free Event
Enjoy a live performance by "The Groove," as part of the Sound of Summer Concert Series!

Beethoven Piano Concert at the Shelter Island Presbyterian Church - FREE!
32 No Ferry Road (Route 114), Shelter Island, NY 11964
631-749-2251
Sunday, July 5th 8 PM - 9:30 PM
Free Event
Piano concert will feature classical concert pianist, Dalia Lazar.

A Sondheim Evening at Guild Hall
158 Main Street, East Hampton, NY 11937
631-324-0806
Sunday, July 5th at 8 PM
$40 - $75
Spend an evening with "the greatest living American composer after Copland." Enjoy music with Musical Director, Ted Sperling, who will be joined at the piano by some of Broadway's freshest singers.

UK Legends Slaughter & The Dogs at Evenflow Bar & Grill
150 East Main Street, Bay Shore, NY 11706
631-506-3658
Sunday, July 5th 5 PM - 10 PM
$13
Join us during Fightback Radio's Independence Day Weekend Party which will feature a live performance by UK Legends Slaughter and the Dogs!
Medford Summer Concerts at Medford Memorial Park - FREE!
Route 112, Medford, NY 11763
Wednesday, July 8th & 22nd at 7 PM
Free Event
Enjoy live performances throughout the Summer! The Executives will play on July 8th and on July 22nd, Glass Houses will be performing.
Nature & Outdoor Fun
July is the perfect time to enjoy the great outdoors - the weather is warm, the sun is out, and nature is in bloom! The month is packed with can't-miss event for nature lovers, including relaxing walks, exhilarating whale watching, fun educational events, and more!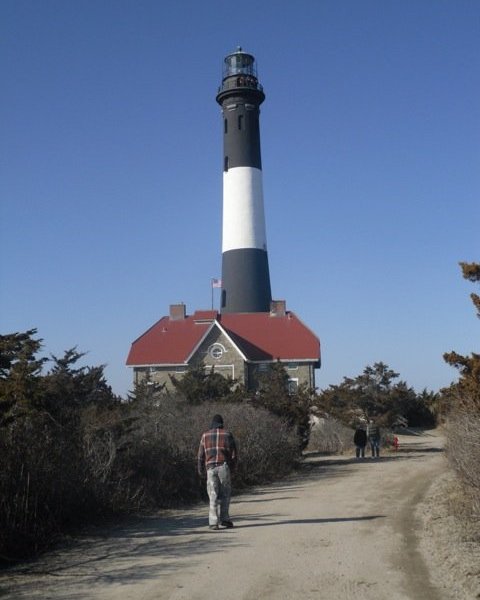 Sunken Forest Tours at The Fire Island National Seashore
Ocean Beach, NY 11770
631-687-4780
July 2nd, Held Wednesday - Sunday through September 6th
Call for Pricing
Enjoy a one-hour ranger-led tour through the Sunken Forest, the "crown jewel" of Fire Island National Seashore. Lighthouse photo by Beth McLaughlin.

Nature Walks at The Hoffman Center Nature Preserve & Wildlife Sanctuary
6000 Northern Boulevard, Muttontown, NY 11791
516-922-3290
Saturday July 4th & Saturday, July 18th 1 PM - 2 PM
$5
Enjoy a guided nature walk through the preserves trails and check out the birds, plant species and different types of butterflies that call the sanctuary home! Please no pets or children under the age of 10. Weather permitting.
Adult Ed-Venture: Just a Hike at Caumsett State Park
25 Lloyd Harbor Road, Huntington, NY 11743
631-423-1770
Sunday, July 5th 9:30 AM - 12:30 PM
$4 Per Person
Enjoy a 6-mile, hilly, moderately paced walk without interruptions, just relaxation! For ages 18 and older.

Whale Watching at Viking Fleet
462 West Lake Drive, Montauk, NY 11954
631-668-5700
Every Sunday through August 30th 9:30 AM - 3:30 PM
Adults $75, Kids 4 & Under Free
Enjoy some whale watching on Long Island on Sundays all Summer long! Please make reservations ahead of time.

Gardens & Landscapes of Port Jefferson in Port Jefferson Village
Various Gardens, Port Jefferson, NY 11777
631-473-1414
Saturday, July 11th 10 AM - 4 PM
$30
Go on a tour of various gardens throughout Port Jefferson! Event is being hosted by the Port Jefferson Chamber in partnership with the Suwassett Garden Club.
Preserving the Harvest at Sang Lee Farms
25180 County Rd. 48 , Peconic, NY 11958
631-734-7001
Friday, July 24th 9:30 - 11:30 AM
$50 Per Person
Learn how to Jar and Preserve your excess produce for the winter and spend the morning in the Sang Lee Kitchen with head chef Ruth Shultz, learning the simple, safe, and clean way to preserve!
Summer Fun to Enjoy All Month Long!
In addition to the exciting events happening all throughout the month of July, there are also plenty of great things to do to celebrate the start of Summer! Here's some of our favorites to get you started on a Summer filled with Fun!
Enjoy a Concert Series in Town Square
Across Long Island, you'll find numerous concert series taking place on Main Streets and in local parks! For the most part, these local concert series are free to attend, and these annual events prove to be a ton of fun year after year!
Cool Down or Catch Some Rays at Your Favorite Local Beach
Nothing says Long Island Summer than a day at Sunken Meadow, Jones Beach, Robert Moses, or your other favorite local beach! Suit up, grab some sunblock, snacks, and a towel, and head down to the shore for a relaxing afternoon of catching rays, relaxing, and enjoying some fun in the sun!
Go Kite Flying on a Windy Summer Day
If you're not into swimming or hiking, but still want to enjoy the great outdoors this Summer, head down to your favorite local park on a windy day, and fly a kite! This activity is a long-time family favorite, and is an inexpensive indulgence, making it a perfect choice for a fun filled day with the whole family.
What local fun are you looking forward to this July?
Let Us Know in the Comments Below!