Woman Arrested for Shelter Pet Craigslist Scam
Lisette Tobon is accused of adopting shelter dogs and attempting to sell them on Craigslist for a profit.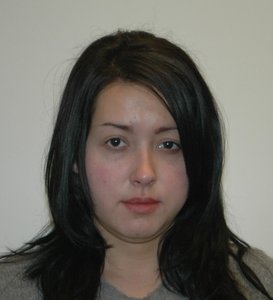 A Central Islip woman was arrested for taking custody of a shelter dog using false information and selling the pet on Craiglist for a profit. Lisette Tobon, 23, is being charged with two counts of Offering a False Instrument for Filing in the 1st Degree and one count of Scheme to Defraud in the 2nd Degree.

According to Nassau County District Attorney Kathleen Rice, Tobon (pictured) filed false paperwork with animal shelters throughout Long Island, including shelters run by the Town of North Hempstead and the Town of Babylon.

In November 2013, Tobon went to the Town of North Hempstead Animal Shelter in Port Washington, and stated that she wanted to adopt an eight-year-old dog named Willow. She filed for a New York State Dog License and filled out a Town of Hempstead Report of Disposition using an address in Rocky Point that she had not lived at for several months as well as a false telephone number. She took custody of the animal on the same day.

Just days after taking custody of Willow, Tobon posted an ad on Craigslist and sold the animal for $200. Tobon told the buyer that the dog was three years old and that she was no longer able to take care of it.

In December 2013, Tobon contacted the animal shelter again, this time asking to adopt a Husky name Knuckles. Staff members at the shelter asked Tobon about Willow. Tobon stated that she still had possession of the dog, and that the pet was in good health. The shelter staff then told Tobon that they knew about the Craigslist sale, and she left the shelter.

In February 2014, Tobon went to the Town of Babylon Municipal Shelter. She used the same fake address to gain custody of a shelter pet but was denied.

Shelter staff from the Town of North Hempstead Animal Shelter brought the matter to the attention of DA Rice. Rice's office is still investigating the matter to determine whether or not Tobon repeated the scam elsewhere.

"These animals deserve to be adopted by people who will love and take care of them – not exploit them to make an easy buck," Rice stated.

Tobon was arraigned and is due back in court on March 18. She faces a maximum sentence of 1-1/3 to 4 years in prison.

[Source: Nassau County District Attorney Kathleen Rice]
Join Our Weekly Newsletter

Sign up for a free weekly newsletter covering things to do, hottest local headlines, and everything Long Island! Read more here or enter your email to signup.