NCPD Arrests Man for Fake Drug Prescription
A West Hempstead man was arrested for forging a prescription.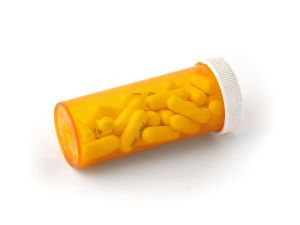 West Hempstead, NY - February 10, 2014 - The Narcotics/Vice Bureau reports an arrest for Possession of a Forged Instrument on Monday, February 10, 2014 at 4:20 P.M. in West Hempstead.
According to detectives, on Wednesday, October 2, 2013 Trevor Lawry, 28, of 171 Pierson Avenue, Hempstead presented an employee at Rite Aid Pharmacy a forged prescription. He was placed under arrest at Nassau Boulevard and Hawthorne Street at which time he was found to be in possession of 2 baggies of Methamphetamine (Molly).
He is charged with Possession of a Forged Instrument 2nd degree and Criminal Possession of a Controlled Substance and will be arraigned on Tuesday, February 11, 2014 at First District Court in Hempstead.
Join Our Weekly Newsletter

Sign up for a free weekly newsletter covering things to do, hottest local headlines, and everything Long Island! Read more here or enter your email to signup.