After the Thanksgiving leftovers have all been eaten and the Black Friday madness is all over, the next item on your holiday to-do list is the Christmas Tree. Nothing makes for a family adventure to get everyone in the holiday spirit like going out to one of Long Island's many farms and cutting down your own tree together. Many farms welcome you to come and take photos for your family Christmas portrait. Go early to get the best pick.
Carter Christmas Tree Farm - They will be open from the day after Thanksgiving and every Saturday and Sunday from 9am-4:30pm. They suggest you arrive by 3pm as it gets dark early and there are no lights on the farm. They have a crop of Scotch Pine, White Fir, White Spruce, Blue Spruce, and Norway Spruce growing on their farm. Trees range in height from 3' to 10' tall. Bring your own hand saw, or borrow one of theirs. Location: 123 North Country Road, Miller Place, (631) 331-4699.
Mike's Christmas Tree Farm - Mike's Christmas Tree Farm is a family-owned business with thousands of trees to choose from. They have a selection of Norway Spruce, White Spruce, Colorado Blue Spruce and others to choose from. Tree wrapping available and saws are provided. Traditional music and tractor rides. Leashed dogs welcome. Location: 323 Weeks Avenue, Manorville, (631) 874-3551.
Image: Stock photo [Shutterstock]
Matt's Christmas Tree Farm - Selection of more than 10,000 trees ranging from 2' table toppers to 15' ceiling scrapers includes Norway Spruce, Blue Spruce, White Spruce, Serbian Spruce, and Balsam Fir. They provide bow saws to cut your tree as well as trailer rides, netting, loading and tying assistance. Even get a candy canes for the kids. Leashed dogs welcome. Location: 305 Weeks Avenue, Manorville, (631) 875-1465.
Lewin Farms - Large field with trees ranging in size from 1' to well over 15'. Saws for rent. ($5 deposit for the saw which is then taken off the price of the tree when you leave.) Customers can bring their own saws. Tractor rides out to the field and back available. They wrap the trees and also provide rope/twine to customers for tying onto their cars. Varieties include: Douglas Fir, Blue Spruce, Norway Spruce, and White Pine. Location: 812 Sound Avenue, Calverton, (631) 929-4327.
Image: Stock photo [Shutterstock]
Shamrock Christmas Tree Farm - Pick out and cut your favorite Christmas tree on their family farm. Location: 20685 Main Road, Mattituck, (631) 298-4619.
Elwood Christmas Tree Farm - Claims to be Long Island's most western cut your own Christmas tree farm. Bring your own saw to cut your own, or they will cut one for you. Cut your own tree hours are Saturday and Sunday from 10am to dark. Weekdays from 3pm to dark. Location: 1500 E Jericho Turnpike,Huntington, (631)-368-8626.
Tilden Lane Farm - A family-owned and operated Christmas tree farm that has been run by the Tilden family in Greenlawn since 1793! They are replanting their fields so stock is low this year. Go early. Location: 43 Wyckoff Street, Greenlawn, (631) 533-5960.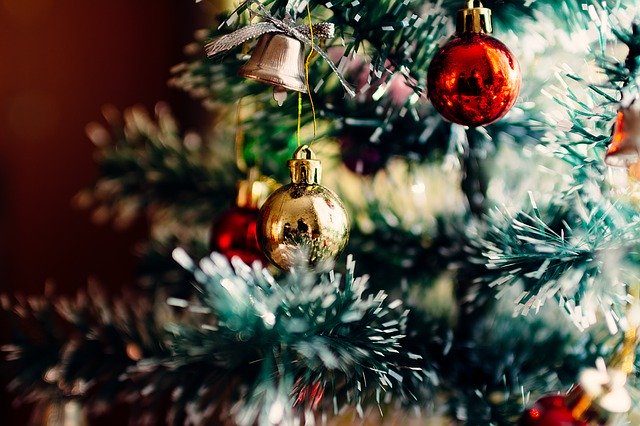 Image by Free-Photos from Pixabay
Santa's Christmas Tree Farm - Owned and operated by the Edson Family, their first plantings were put in 1979 on approximately 23 acres of farmland. Thousands of trees on the farm. Saws available. Leashed pets welcome. Location: 30105 Main Street, Cutchogue, (631) 734-8641.
Zuhoski Farms - The farm has been in the Zuhoski family since the early 1900's. During the Christmas Season, Zuhoski Farms is open on weekends for "Cut Your Own Christmas Trees" and the barn is filled with mixed greens wreaths, white pine roping, kissing balls, grave blankets, centerpieces and swags.Location: 11825 Oregon Road, Cutchogue, (631) 734-5036.
Paul's Christmas Tree Farm - Location: 240 Frowein Road, Center Moriches, (631) 878-8645.
Dart's Christmas Tree Farm - Specializes in Frasier Fir trees for the perfect Christmas tree. Their elves will provide the saw to cut your own tree. Spend the day at the farm with plenty of winter fun activities. Enjoy a stroll through their new Magic Color Forest. Hayrides, scavenger hunt, and shop in the old barn for unique ornaments and holiday wreaths. Location: 2355 Main Bayview Rd, Southold, (631) 765-4148.