Garden City, NY - October 31, 2018 - On Sunday, November 4, the Cradle of Aviation Museum in Garden City will host a fascinating, fanciful, and fun event sure to appeal to people of all ages- Sweet Bee's Honey Festival, an event that serves as a beloved ode to anything and everything having to do with the honeybee.
The Honey Festival will offer tastings and sales of dozens of honeys and infused honeys, plus local artisan foods and craft beverages including wines, spirits and ciders.
Photo Credit: Chuck Fishman
Marvin Baum, Producer of the Sweet Bee's Honey Festival – as well as the producer of its well-known sister event,
The Chocolate Expo
– first got his start in large-scale event production in 2004 by creating the official Woodstock 35th Anniversary celebration under license from the organizers of the original 1969 Woodstock festival. It was Baum's experience putting on this event that inspired him to enter the food festival business.
"I was asked by New York State to create an event at the capitol in Albany back in 2006, which became The Chocolate Expo. The event then really got rolling as a stand-alone event in the Hudson Valley in 2008, and now we're at the 10-year mark for this event," he said. "Back then, I also had the idea for producing a honey festival...at the time there was a lot of attention being paid to bees, the problems they are facing, and the fact that they're so vital to our environment, but I had gotten so wrapped up in chocolate that we went for 10 years without doing the honey festival."
However, the idea of a honey festival remained in the back of Baum's mind the entire time, and when Barbara Chinsky Cohen joined Baum Image Group in 2014 as an Associate Producer, she encouraged Baum to make his ode to bees - and the many wonderful and sundry products they are responsible for - a reality at last. After ironing out the logistics and acquiring vendors and venues, the Sweet Bee's Honey Festival finally debuted in June of 2018.
"We initially expected this to be a small event that would eventually grow over time through word-of-mouth, but we underestimated the passion that people have for bees," Baum said. "The initial ticket sales were lower than we were what we were used to with the Chocolate Expo, but come the day of the event so many people just kept coming and coming. It was the first time people were able to get 30 or 40 different types of honey in one place – types they had never seen or used before and that could be used for so many purposes, such as making food, beverages, medical purposes, and more. It ended up being a huge success."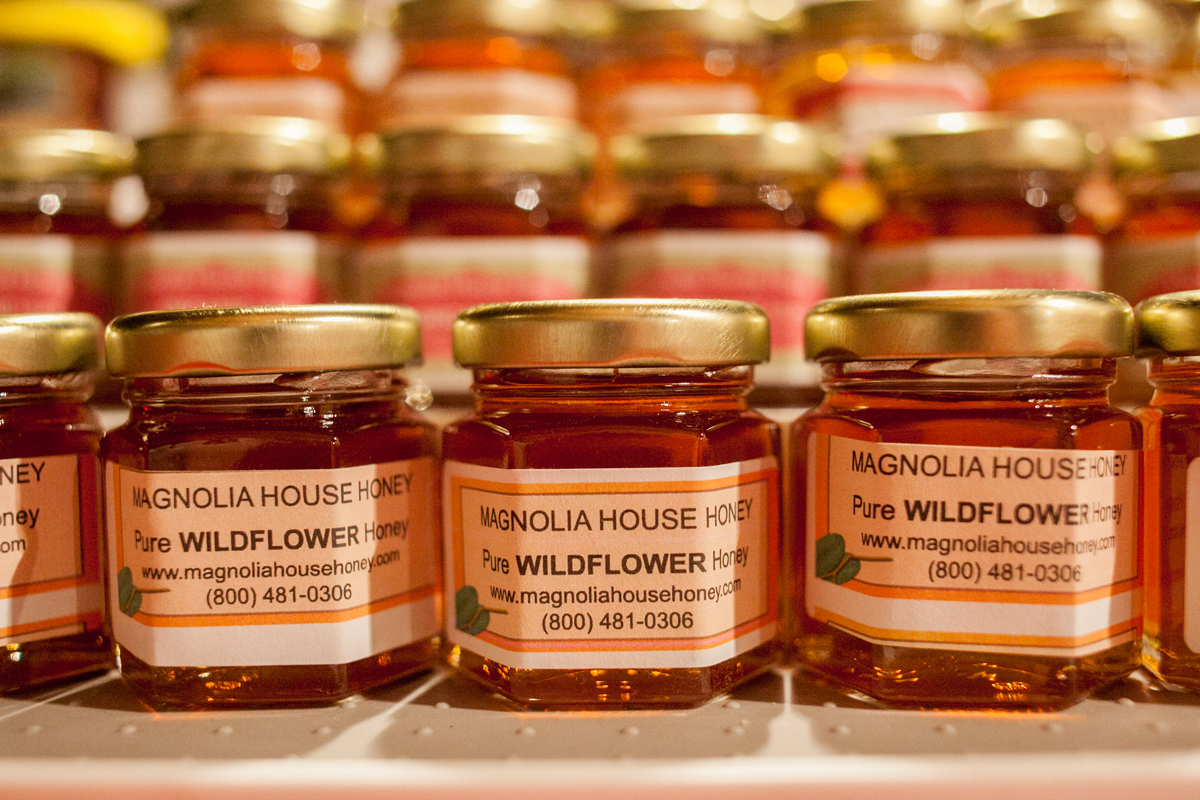 Photo Credit: Chuck Fishman
Baum spoke about the vast history behind mankind's use of honey, stating that it has been utilized for a plethora of purposes by many different cultures and societies throughout time.
"Honey is an incredible product...3000 year-old honey found in Egyptian pyramids is still edible. It's one of the few edible items that can last that long," he said. "Throughout the years, in addition to food and beverages, it's been used in different medical and beauty products and much more."
In addition to putting the public in-touch with a variety of vendors offering all sorts of unique honey products, Baum also said that the Sweet Bee's Honey Festival also exists to highlight the importance of bees to humanity, and to dispel the many negative misconceptions that the average person may have about them.
"There are misnomers that we're trying to help people understand, such as the fact that bees are generally very docile. You can go near bees and they won't sting you unless they're very agitated for some reason, such as someone attacking their hive," he said. "I can understand people with allergies being a little nervous, but overall people are not stung very often by bees…more often, it is aggressive wasps that sting people. At the festival we have the Long Island Beekeepers Club in attendance, and they will be holding an educational presentation so that we can celebrate and create more awareness about bees."
Photo Credit: Chuck Fishman
Based on their long-standing relationship with the Cradle of Aviation Museum in Garden City – the popular Chocolate Expo has been held there annually since 2012 – Baum noted that it was the ideal location to hold the first-ever Sweet Bee's Honey Festival on Long Island as well.
"We think that what we've done for chocolate, we're going to now be able to do for honey as well," he said. "It's going to be an educational event, and it's also going to feature all sorts of different foods, honeys, craft beverages, and much more."
As far as the vendors at the event and the wares they will be offering to the public, Barbara Chinsky Cohen noted that great care was taken in selecting a diverse cross-section of honey related products – covering many different items and uses – in order to avoid repetition.
"We like to emphasize unique vendors, and we want to have the right mix so that we maximize the experience that we can give to our guests. Also, unlike some other foods festivals, our vendors are required to offer samples to our guests," she said. "Of course, we will have vendors offering a variety of honeys, but we will also have vendors selling honey and beeswax-based beauty care products, moonshine, candles, wrapping paper, and just about anything else you can think of. This isn't a festival where you'll just find honey in a plastic bear."
Photo Credit: Chuck Fishman
There will be some non-honey foods and items available at the festival as well, including Baum's mainstay of chocolate; after all, he said, attendees will need something to cleanse their pallets from all of the honey that they will be tasting that day, if only so that they can continue to enjoy the honey all the more as the day goes on.
"Our website, honeyfestival.com, features a variety of entertainment listings and seminars that will be taking place throughout the day, including free showings of the movie Backyard Wilderness, which is about the miracle of nature that takes a place right around us every day," Baum said. "In addition, we're having Airigami from Rochester, New York, construct a giant bee out of biodegradable balloons. They going to be starting construction on the bee Saturday afternoon after 2pm, then finish it off on the day of the festival. Honey Festival ticket holders can show their tickets at the Cradle of Aviation on Saturday for free admission that day, if they want and help construct the bee."
A pre-Thanksgiving Food Drive for the Harry Chapin Food Bank of Long Island Cares will be taking place, so guests are encouraged to bring non-perishable food items to donate.
Photo Credit: Chuck Fishman
In the end, Baum said that he is excited about bringing the Sweet Bee's Honey Festival to Long Island and looks forward to cultivating it into a successful and on-going event, along with his already much-loved Chocolate Expo.
"The Sweet Bee's Honey Festival gives us a chance to engage the public in a way that's very different from most other food and beverage festivals, while providing a fun day for families at the same time," he said. "We look forward to a lot of festival attendees having a great time, and learning something new about bees, as well."