Officials and fans gathered in Belmont Park to kick off the ground-breaking event that will bring the Islanders hockey team back to Long Island for good. The $1.3B arena will hold 19,000 people and include retail shops, restaurants and a hotel. Work is expected to be completed for the 2021-22 hockey season, according to various reports.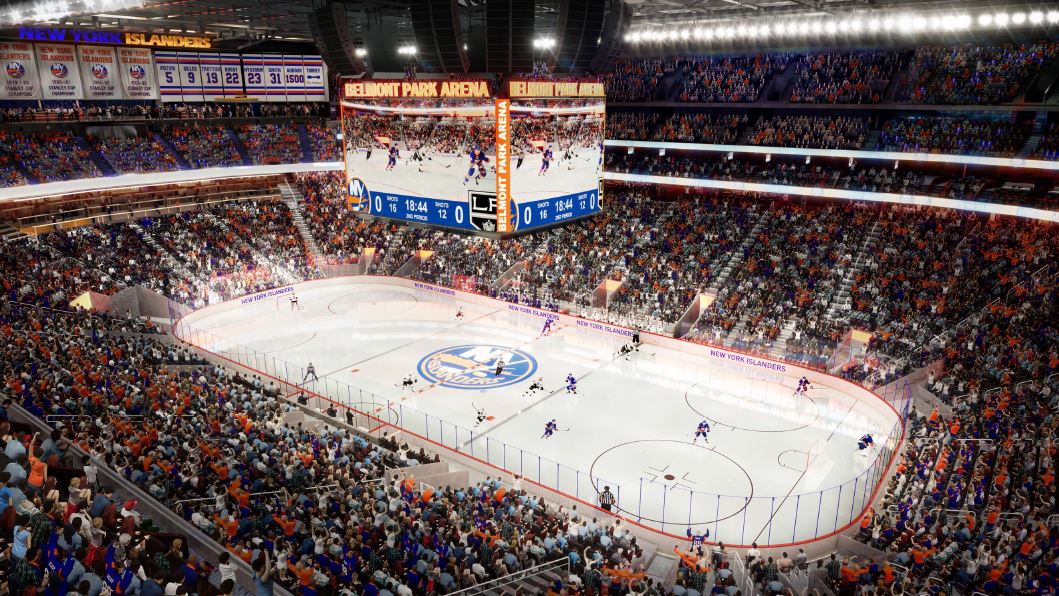 Interior rendering of new NY Islanders hockey arena at Belmont Park. Photo: New York State Governor's Office
Long Islander and Islanders fan Ralph Macchio joined New York State Governor Andrew Cuomo and other dignitaries as they celebrated groundbreaking.
"The Islanders were just more than a hockey team," said Cuomo during the ceremony marking the event. "They were a Long Island identity. They said to Long Island, you are special and you have your own team."
Exterior rendering of new area at Belmont Park at night. Photo: New York State Governor's Office