The New York State Public Service Commission has approved PSEG Long Island's request to build and operate the Western Nassau transmission project, a 7-mile transmission line.
PSEG requested the right to build the line on behalf of the Long Island Power Authority, which contracts with the utility for power.
"Ensuring the reliability of Long Island's transmission system is a priority," Commission Chair John Rhodes said. "This new line will reinforce the electric transmission system in the Southwest Nassau Area, improve the reliability of service to Long Islanders and enable the local electric grid to meet applicable reliability standards."
The PSC said as currently configured, the system feeding Southwest Nassau County does not meet "applicable reliability standards."
PSEG-Long Island proposed adding a new 138-kilovolt underground transmission line, between the East Garden City substation in Uniondale and the Valley Stream substation in Lynbrook.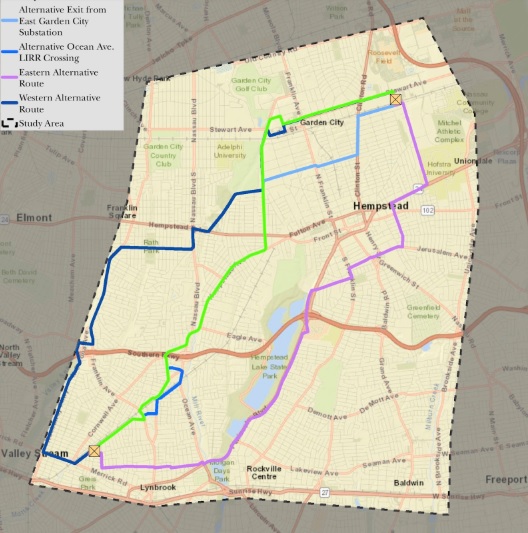 The project in the Town of Hempstead would cross villages of Garden City, Malverne and Lynbrook, and be built primarily within public roadway rights-of-way for approximately seven miles.
The Commission said PSEG-Long Island "has obtained or will obtain temporary construction access and workspace rights and permanent underground easement rights in areas where it does not now have such rights."
The entire project will be located underground except for portions at the East Garden City and Valley Stream substations.