Stony Brook, NY – September 20, 2017 – Film music composers Joel P. West and Jeff Beal will be Tom Needham's special guests this Thursday on WUSB's The Sounds of Film.
Joel P. West is a film composer, songwriter and frontman for the bands Flood Counts and The Tree Ring. He is well known for his unique scores for

I Am Not a Hipster, Short Term 12, Youth in Oregon, Band of Robbers

, and

Grandma

. His latest score is for the Lionsgate film,

The Glass Castle

, starring Brie Larson.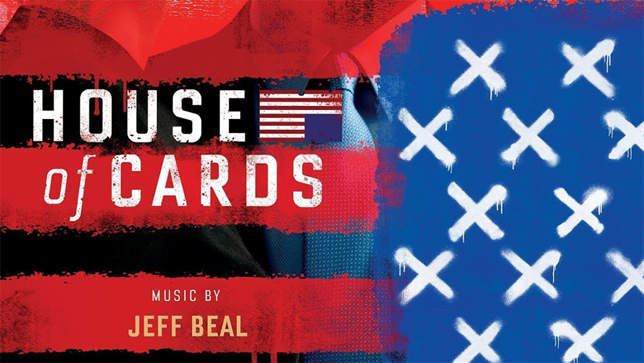 Varese Sarabande's House of Cards Soundtrack by Jeff Beal. Photo Credit: The Sounds Of Film
Jeff Beal is one of Hollywood's most prolific composers. He is well-known as a composer for film, television and concert halls. He is also regarded as a respected jazz instrumentalist. Through the years, he has produced numerous memorable scores for films like

Pollock, The Passion of Ayn Rand, Blackfish

, and

An Inconvenient Sequel: Truth to Power

. Two of his most

recent releases include House of Cards Season 5 (music From the Netflix Original Series)

and

Oliver Stone's The Putin Interviews (Music From The Showtime Documentary Film)

.
The Sounds of Film is the nation's longest-running film and music themed radio show. For the past 30 years, the program has delivered a popular mix of interviews and music to listeners all over Long Island, NY, parts of Connecticut, and streaming live worldwide on the Internet at wusb.fm. Previous guests include Lalo Schrin, Carter Burwell, Cicely Tyson, Ric Burns, Michael Moore, Laurie Anderson, Gov. Jesse Ventura, Hal Hartley and Vince Giordano.