Stony Brook, NY - Sept. 19, 2018 - Acclaimed director, Susan Lacy, is Tom Needham's exclusive guest this Thursday at 6 pm on WUSB's 'The Sounds of Film.' She is going to be discussing her new HBO film, 'Jane Fonda in Five Acts' which is being presented by the Hamptons International Film Festival at Guild Hall's Co-Chair, Alec Baldwin, on Saturday, September 22nd. Tom will also be speaking with director Tabbert Filler about his film 'The Public Image is Rotten.' Lastly, 'The Sounds of Film' will be featuring the music of Joan Jett, whose new film, 'Bad Reputation' is playing at the Cinema Arts Centre in Huntington on Wednesday, September 26th.
Susan Lacy's 'Jane Fonda in Five Acts' tells the story of cultural icon, Jane Fonda. The film explores her controversial life as a sex kitten, activist, fitness tycoon and Oscar-winner. The film draws on over 21 hours of interviews with Fonda who speaks openly about her mother's suicide, her relationship with her father, her eating disorder and three marriages. The movie features insightful interviews with Robert Redford, Lily Tomlin, Tom Hayden and Ted Turner.
Susan Lacy is the creator of PBS' "American Masters." Her last film was HBO's "Spielberg."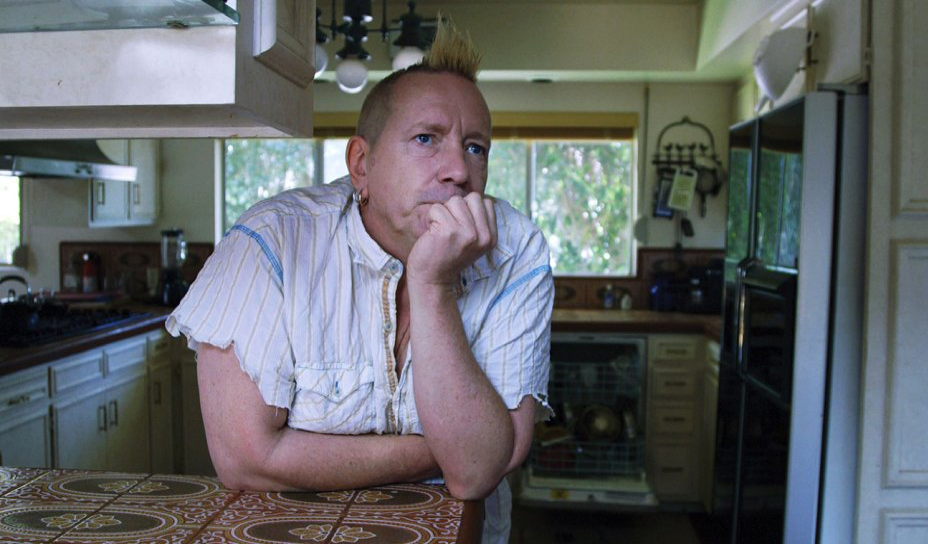 John Lydon in 'The Public Image Is Rotten.' Photo Credit: Abramora and Verisimilitude.
'The Public Image is Rotten' is a documentary about influential John Lydon (a.k.a. Johnny Rotten) who formed the band Public Image Ltd. (PIL) after the Sex Pistols broke up. For years, John has kept this band alive through many personnel and stylistic changes. A true original with integrity, John has always tried to reinvent new ways to approach music. The film features interviews with band members and other artists like Flea, the Beastie Boys' Ad-Rock, and Thurston Moore.
Joan Jett in 'Bad Reputation.' Photo Credit: Magnolia Pictures
'The Sounds of Film' is also going to be featuring the film music of Joan Jett, whose new movie 'Bad Reputation' will be playing at the Cinema Arts Centre on Wednesday, September 26th at 7 pm. The film gives you a wild ride as Joan and her friends tell you how Joan rose from the 70's punk scene to rock stardom.
The Sounds of Film is the nation's longest running film and music themed radio show. For the past 30 years, the program has delivered a popular mix of interviews and music to listeners all over Long Island, parts of Connecticut, and streaming worldwide live on the internet. Past people interviewed for the show include Jordan Peterson, Mike Leigh, Simon Curtis, Kenneth Lonergan, Michael Moore, Alexander Payne, Wanda Jackson, Jordan Peele, Dionne Warwick, Scott Adams and Gillian Armstrong.