See a Rock Show
Rockin' to Rescue
Benefit for Strong Island Animal Rescue League
Friday, August 23, 7:30 p.m.
Revolution Bar & Music Hall
140 Merrick Rd, Amityville
No actual animals will be here, but Rockin' to Rescue attendees will be supporting lots of them. The event is a music benefit to support Strong Island Animal Rescue League, an organization focused on protecting, aiding and rescuing abused, abandoned and injured animals.
There will be full-line up of popular Long Island bands and musicians including Non Stop to Cairo, The Big Happy, Jones Crusher, Annie Nirschel, Strange Effect, Ghost Orchid and Adam's Atoms. The event will feature a variety of musical genres and more guests are to come. Minimum $15 donation and all proceeds go to the cause. Learn more about the Strong Island Animal Rescue League by visiting its Facebook page or website. You can donate online and receive free admission to the event.
Cuddle with Cats and a Movie
Movie Night - The Aristocats
600 Middle Country Road, Ste, D, Selden
Friday, August 23, 8 p.m.
$10 per person and benefits medical bills for rescued cats which are available for adoption
A Kitten Kadoodle Coffee Café is having a Movie Night for kids and teens. Come in PJs if you wish and bring a blanket or sleeping bag and snuggle with the kitties! The movie is The Aristocats and you get a water bottle. The cats at the cat cafe, which is affiliated with All About Pets Rescue, are available for adoption.
Learn About Rabbits
Long Island Rabbit Rescue Education Event
Saturday, August 24
Pet Supplies Plus
3644 Long Beach Rd., Oceanside
Stop by Long Island Rabbit Rescue at Pet Supplies Plus in Oceanside and learn about rabbit care, adoptions, fostering and volunteering. Long Island Rabbit Rescue Group is an all-volunteer organization with a mission to rescue abused, neglected or abandoned rabbits; have them medically treated and spayed/neutered; and place them in loving, indoor homes. Learn more about the group on its Facebook page or website.
Celebrate the Love of Dogs Through Film
Monday, Aug. 26, 7:30 p.m.
Cinema Arts Centre, Huntington, NY
Celebrate International Dog Day on August 26 and watch a one-time screening of the New York Dog Film Festival at the Cinema Arts Centre.
The NY Dog Film Festival is an annual celebration of the love between dogs and their people through short films from around the world designed to inspire, educate and entertain, which benefits local animal welfare groups. Visit the event Facebook page for more info.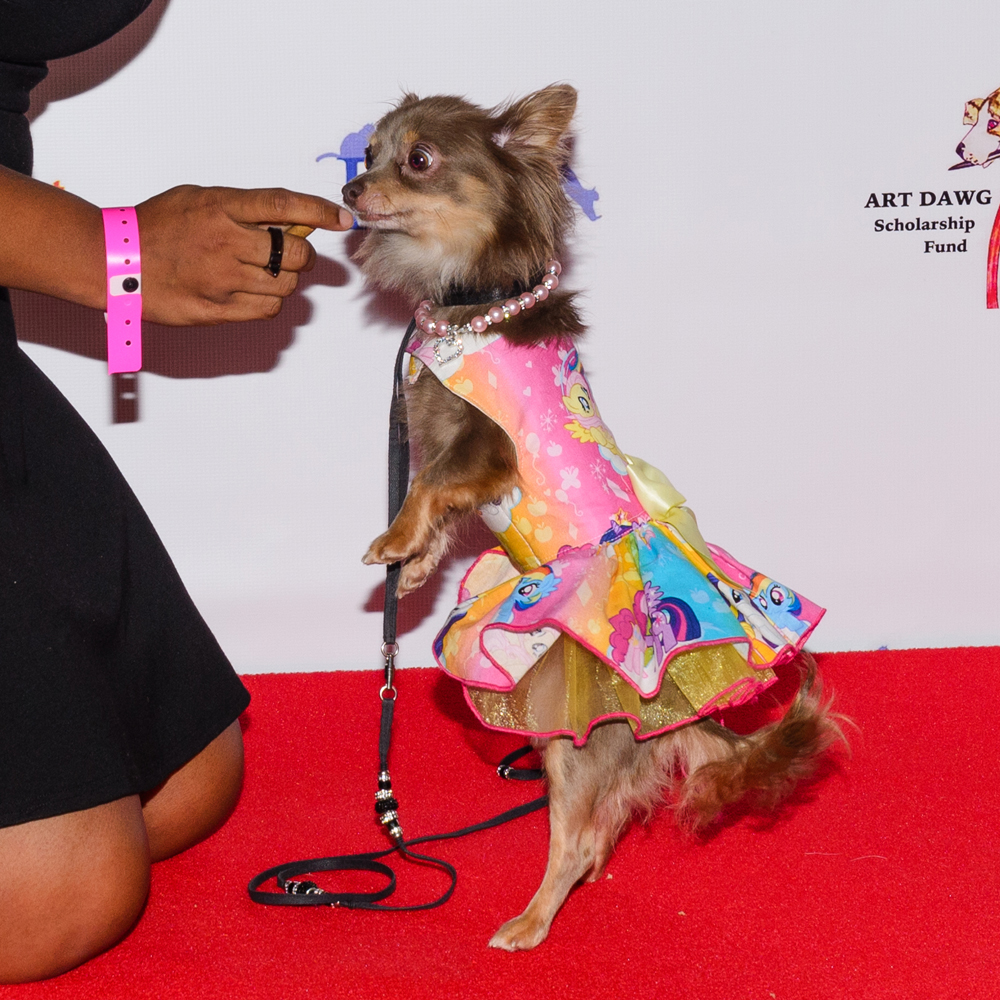 Photo courtesy of Hamptons Barking Beauty Pageant
Watch a Pageant of Pooches
2019 Hamptons Barking Beauty Pageant
Thursday, August 29
6-8 p.m. Opening Cocktail Reception
8 p.m. Show
Westhampton Beach Performing Arts Center
76 Main Street, Westhampton Beach, NY
The Barking Beauty Pageant is the original beauty pageant event for dogs. Who will win the prestigious crowns, sashes and medals in activewear, glamourwear, talent and other categories?
This non-profit event benefits RSVP Animal Welfare & Rescue Group to save and rehabilitate abused and neglected area pets, and to help fund the WHB PAC Nancy & Frederick DeMatteis Arts Academy and their young performers. Any dog is welcome to enter and there will be door prizes, a silent auction and raffles for spectactors. Read more about the pageant here.
Have an Encounter with a Wallaby
Wallaby & Friends Encounter
Long Island Game Farm
489 Chapman Boulevard, Manorville
$20 per person, first-come, first-serve basis, weather permitting
The Long Island Game Farm Wildlife Park & Children's Zoo offers a Wallaby & Friends Encounter that gives guests the opportunity to get up-close and personal with the new wallaby, Irwin, his little sister, Susie, as well as Speedy, the tortoise and a bunny.
Play Bingo
Fundraiser Bingo Benefit for Little Shelter Animal Adoption & Rescue Center
Every Monday & Friday
Doors open at 5 p.m., game starts at 7:15 p.m. sharp
110 Bingo Hall, located at 585 Broadhollow Road, Melville
Little Shelter Animal Adoption & Rescue Center in Huntington is a non-profit no-kill animal shelter that has been dedicated to saving abandoned dogs and cats and placing them into loving forever homes since 1927.
Little Shelter hosts a Fundraiser Bingo every Monday and Friday at the 110 Bingo Hall (called the Camelot Hall Building), located at 585 Broadhollow Road in Melville just south of the Long Island Expressway. On Mondays you could win up to $4,000, on Fridays the prize goes up to $5,000. Call (631) 777-6277 for more information. To learn more about Little Shelter visit LittleShelter.org.