On Thursday, August 29th 2019 6-10pm at the infamous Westhampton Beach Performing Arts Center, 76 Main Street, Westhampton Beach, NY, a pet fashion, talent and rescue extravaganza will feature the cutest dogs in the Hamptons!
Area businesses, and Kennedy Art Productions have joined forces to present the
2019 Hamptons Barking Beauty Pageant
to help raise the money needed by RSVP Animal Welfare and Rescue Group to save and rehabilitate abused and neglected area pets, and to help fund the WHB PAC Nancy & Frederick DeMatteis Arts Academy and their young performers.
Founded in 2006, The Barking Beauty Pageant has helped support community projects and animal rescue groups with exciting pageant events in New York City, Philadelphia, and New Jersey. The 2nd Annual, 2019 Hamptons Barking Beauty Pageant will mark their 14th pageant event overall.
The Barking Beauty Pageant is the original beauty pageant event for dogs. Patterned after human beauty pageants, the canine contestants will compete in Photogenic, Activewear, Glamourwear and Talent, for the chance to win a Crown, Medals, Banners, and beautiful gifts from the event Sponsors, all while contributing to worthwhile causes. Spectators will also win with Door Prizes, a Silent Auction, and a 50/50 Raffle. Leslie Kennedy, veteran pageant contestant and emcee, and former star of NYCTV25's Doggie Moms, created and will host the event along with her adorable sidekick, Yorkshire Terrier, SalliSue.
"Any dog is eligible – young, old, male or female, full breed or mixed, big or small – all are welcome," she said, "We've had male and female winners, mixed breeds, even a big dog, a pittie won one year! It's so fun to see all these cute dogs and to experience the love they share with their parents – just like me and SalliSue!" "We are so happy to be included as a beneficiary of this event, and are so looking forward to it. I think this is going to be one of the highlights of our year," said Lillian Lennon, President of RSVP, Inc.
Julienne Penza-Boone, Dir. of Arts Education for the WHB PAC Arts Academy said, "What brings more joy to the world than children and animals? We're so grateful that the proceeds from Barking Beauty Pageant will be benefitting both dogs and WHBPAC Arts Academy programs – all year long, children shine on our stage and now, we're so excited to see some fabulous pups show off in the WHBPAC spotlight."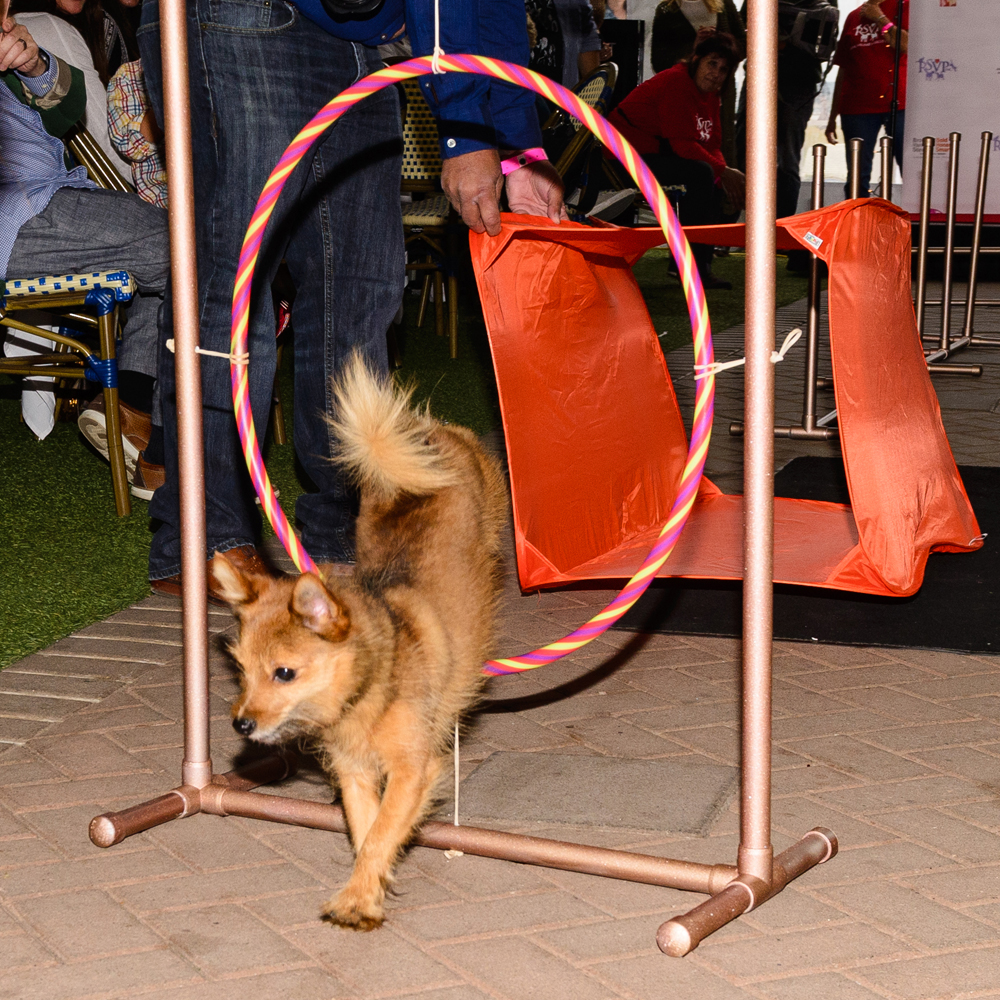 For more information please contact Leslie Kennedy of Kennedy Art Productions and The Barking Beauty Pageant at 631-654-9180 or email Leslie at
BarkingBeautyPageant@gmail.com
.