There are plenty of very famous and beautiful places to visit on Long Island that should be on anyone's list. Any one of our gorgeous beaches, Teddy Roosevelt's home in Sagamore Hills, Walt Whitman's birthplace, or even a Long Island Ducks baseball game. But after you've done all those things, where else can you go to get the real flavor of Long Island's past and present? Places are uniquely Long Island. You're in luck because we've assembled this list. Did we miss one? Let us know in the comments. Cover photo by Mike Peel (www.mikepeel.net).
Lake Ronkonkoma and the Princess Tuskawants Carving
An artist who now calls the area his home carved this homage to Native American Princess Tuskawants of Lake Ronkonkoma. One version of the well-known local legend says that the princess drowns one male swimmer at the lake every year, searching for her long lost lover. People swear this is true. A kettle lake formed when the glaciers receded from the area thousands of years ago, the lake's mysteries are myriad. Some say it's bottomless. Some say there are springs that lead to the Long Island Sound. But the most persistent is the Princess of Lake Ronkonkoma. It's a grisly urban legend and the artist, Todd Arnett, carved the statue on commission to illustrate the area's ghost story. Back in its heyday in the late 1800s and early 1900s, wealthy New Yorkers would travel out from the city to vacation along the lake's shores but suburban sprawl pushed out the vacationers. Click to read some more about the Lake ROnkonkoma legends.
Visit an Oyster Farm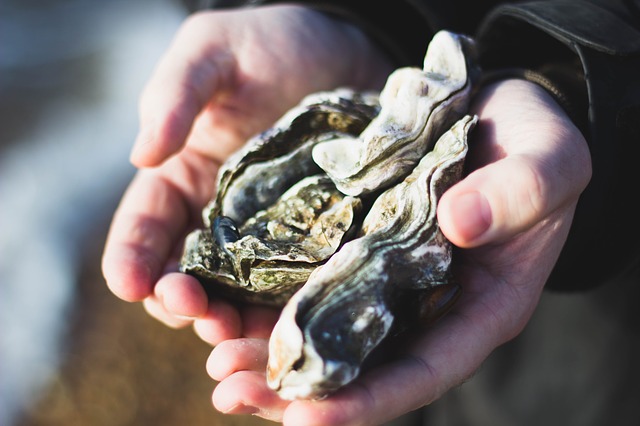 Long Island has a rich history in oyster farming. Both the north and south shore were once huge providers of oysters meeting demand in New York CIty and beyond back in the 19th and early 20th century. Unfortunately, that era has passed but oyster farming still exists on Long Island and you can catch, slurp and learn all while enjoying a unique day of fun. Check out Southold Bay Oysters to take a farm tour, shop for oyster supplies or purchase a couple of dozen. Click here for some of the best places to get oysters on LI.
The Big Duck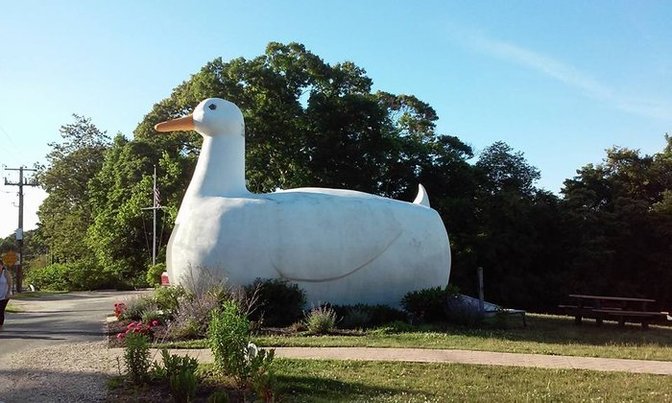 If you are of a certain age you remember when the Big Duck was actually a working store selling duck and eggs. Now, it's a nationally famous roadside attraction located in Flanders. You have to see the Big Duck or else you truly cannot say you've seen one of the most unique things in Long Island history. It's pure Americana. Click through some pics of the Big Duck.
The Amityville Horror House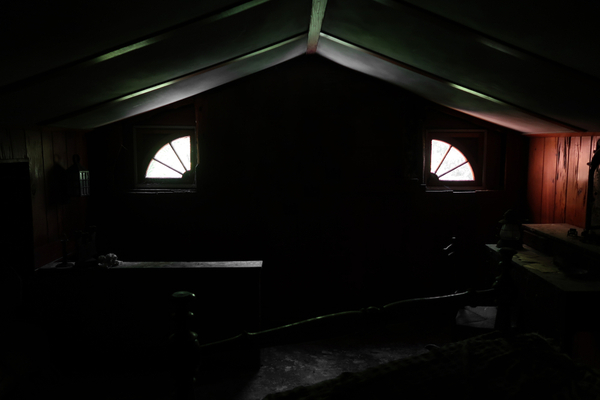 Back in the early 1970s, a horrible murder took place in this house on Ocean Avenue in Amityville. The Lutz family moved in afterward and claimed they were haunted by evil spirits and demons. The book they wrote about the experience became a famous film in 1979. One of the most famous homes in America, the house has since changed owners many times.You won't be able to see the creepy quarter moon windows as they have been replaced but at least you can say that you've been there.
Jones Beach Pencil
This 230-foot Italianate-style water tower was built by Robert Moses back in the 1930s to resemble the bell tower in St. Mark's Square in Venice. Some locals say it resembles a pencil and it's locally referred to by that name. It's purpose was to store the water reserves for the park. The tower underwent a multi-million dollar renovation about 10 years ago. Located at the center of a roundabout on Wantagh Parkway, the tower is a very real reminder of the vision of Robert Moses that could create public works of beauty or create intense division by his projects. Uniquely Long Island, to be sure.
North Fork Drive to Lavender by the Bay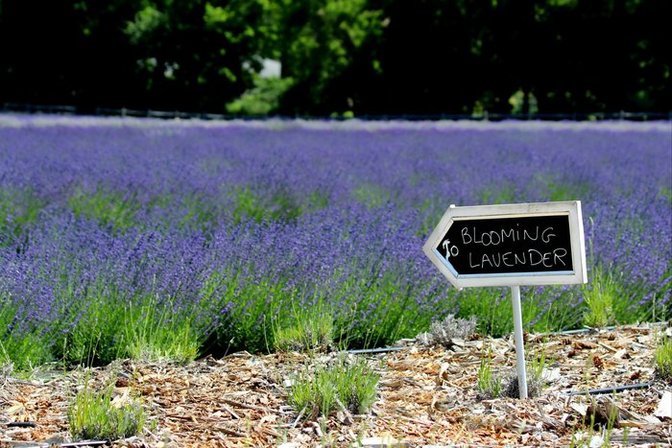 You can go far and wide to see beautiful lavender fields but there's one right here on Long Island that will impress. Lavender by the Bay a top rated farm that offers spectacular views and a variety of lavender related products for sale. It's a hike to East Marion so enjoy the rustic and rural sites on your drive along the North Fork bypassing farms and vineyards. Stop by one the numerous wine makers to enjoy a drink or two. See this slide show of the lavendar fields.
In your travels, get a unique taste of Long Island. Click to find the 8 Iconic Long Island foods that are hard to find anywhere else.