Port Jefferson, NY - June 14, 2016 - The Maritime Explorium children's museum's front porch has been turned into a brightly colored yarn bomb work of art. This exhibit has a nautical theme and features a 4' crochet seahorse named Portia and a 4' octopus named Jeffrey. Visit the Portia and Jeffrey Yarn Bomb throughout the summer.



Museum hours are 1pm-5pm Wednesday-Sunday during July & August, Saturday-Sunday and School Holidays September-June. Admission is $5 per person, members and children under 1 are free. No charge to take a "selfie" with Portia and Jeffrey.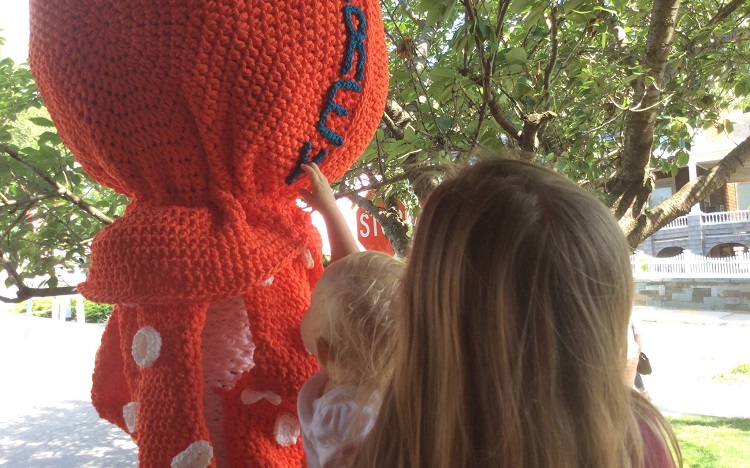 The Maritime Explorium is located at 101 Broadway in Port Jefferson, NY.