Lake Buena Vista, FL - April 1, 2016 - Students from two East and West Islip area schools packed their bags for a magical, fun-filled and educational trip to Walt Disney World Resort where they entertained thousands of guests with their performances at Disney Springs in March.
During their six-day stay, the West Islip High School "Vocal Motion" Show Choir, alongside director Melissa Senatore, put on a melodic show that featured songs from "Motown: The Musical" and The Jackson Five.
The St. Mary School Performing Arts Club stepped into the spotlight on Waterside Stage at Disney Springs, showcasing their talents to Disney guests from across the nation and around the world.
Additionally, both schools experienced a once-in-a-lifetime educational and mentoring program through Disney Performing Arts workshops designed to immerse the students in Disney movie magic, rehearsing the scores of classic films in workshops such as "Disney Sings" and "Disney's Broadway Magic."
These Islip schools were selected from applicants across the nation that submitted audition tapes reviewed by world-class adjudicators, who evaluate and select schools for the opportunity to participate in a Disney Performing Arts program. Students are taken on stage and behind the scenes, where Disney theme parks become vibrant 'classrooms' as they discover new techniques and pursue their passions, all while making memories that last a lifetime.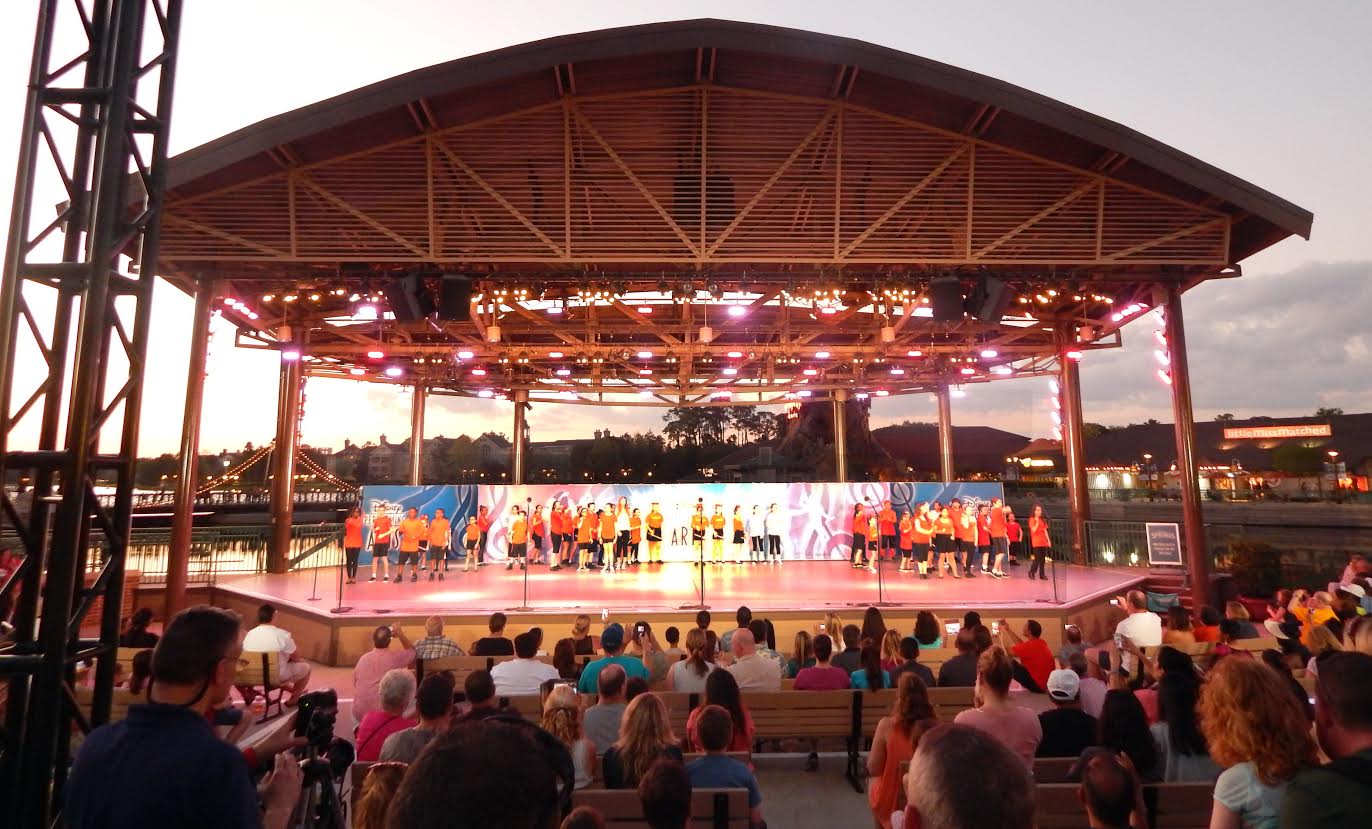 St. Mary School Performing Arts Club
The New York schools traveled more than a thousand miles to Florida to participate in the popular Disney Performing Arts program. Each group's particular performance is highlighted below:
Disney Performing Arts Participating Schools
| Date | Organization | City |
| --- | --- | --- |
| March 19 | West Islip High School "Vocal Motion" Show Choir | West Islip |
| March 31 | St. Mary School Performing Arts Club | East Islip |

Vocal, instrumental and dance ensembles from all around the world apply to perform each year as part of Disney Performing Arts program at both Disneyland Resort and Walt Disney World Resort. Millions of performers have graced the stages of Disney Parks since the Disney Performing Arts program was launched more than 25 years ago.
For more information, click here. Facebook/Disney Performing Arts or call 1-800-603-0552.
About the Disney Performing Arts Program
Disney Performing Arts unlocks student potential and helps young people make their own dreams come true – whether it's performing in front of an international audience of thousands at Disney theme parks and resorts or honing their craft in enriching workshops and clinics taught by entertainment professionals. Every year, thousands of vocal, instrumental and other ensembles travel from around the world to participate in Disney Performing Arts programs at the Disneyland Resort in California and the Walt Disney World Resort in Florida. Disney delivers workshops and performance opportunities that enrich, inspire and often leads to life-changing personal achievement.