Former President George H.W. Bush was admitted to the Methodist Hospital in the Texas Medical Center in Houston on Thursday, due to complications related to bronchitis. In a statement made Thursday, the Methodist Hospital said that Bush is in stable condition, and is due to be released within 72 hours.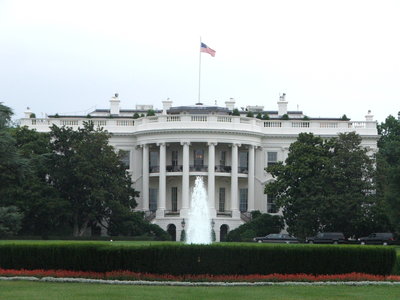 In recent weeks, the 88-year-old former president has been in and out of the hospital due to a lingering cough caused by bronchitis. According to the American Academy of Family Physicians, bronchitis is a condition caused by the inflammation of the bronchial tubes in the chest. Bronchitis can potentially last a long time, and common symptoms include coughing, chest congestion and a fever.

Bronchitis is a very common condition among people around Bush's age, and also very treatable. Bush was admitted to the hospital mostly as a precaution. If symptoms persist, bronchitis can potentially progress into pneumonia, which is more serious.

Smoking can also make the symptoms of bronchitis worse, but since Bush has no known history of smoking, doctors are saying this should not be an issue.

George H.W. Bush was the 41st president of the United States from 1989 – 1993. He also served as Vice President under President Ronald Reagan. Bush was also a combat pilot during World War II. He is married to his wife Barbara. Their son, George W. Bush, served as the 43rd president of the United States.

Bush has remained very active since finishing his presidential term. In December 2004, he joined former president Bill Clinton to form the Bush-Clinton Houston Tsunami Fund. The fundraising campaign was aimed at helping out those affected by a tsunami that hit Southeast Asia. The campaign was so successful that they teamed up again to help out victims of Hurricane Katrina in 2005.