In lieu of the coronavirus, and Govornor Cuomo closing all bars and restaurants the day before St. Patrick's Day, on Long Island, we have put together a DIY at home St. Patrick's Day celebration.
How to Make Green Beer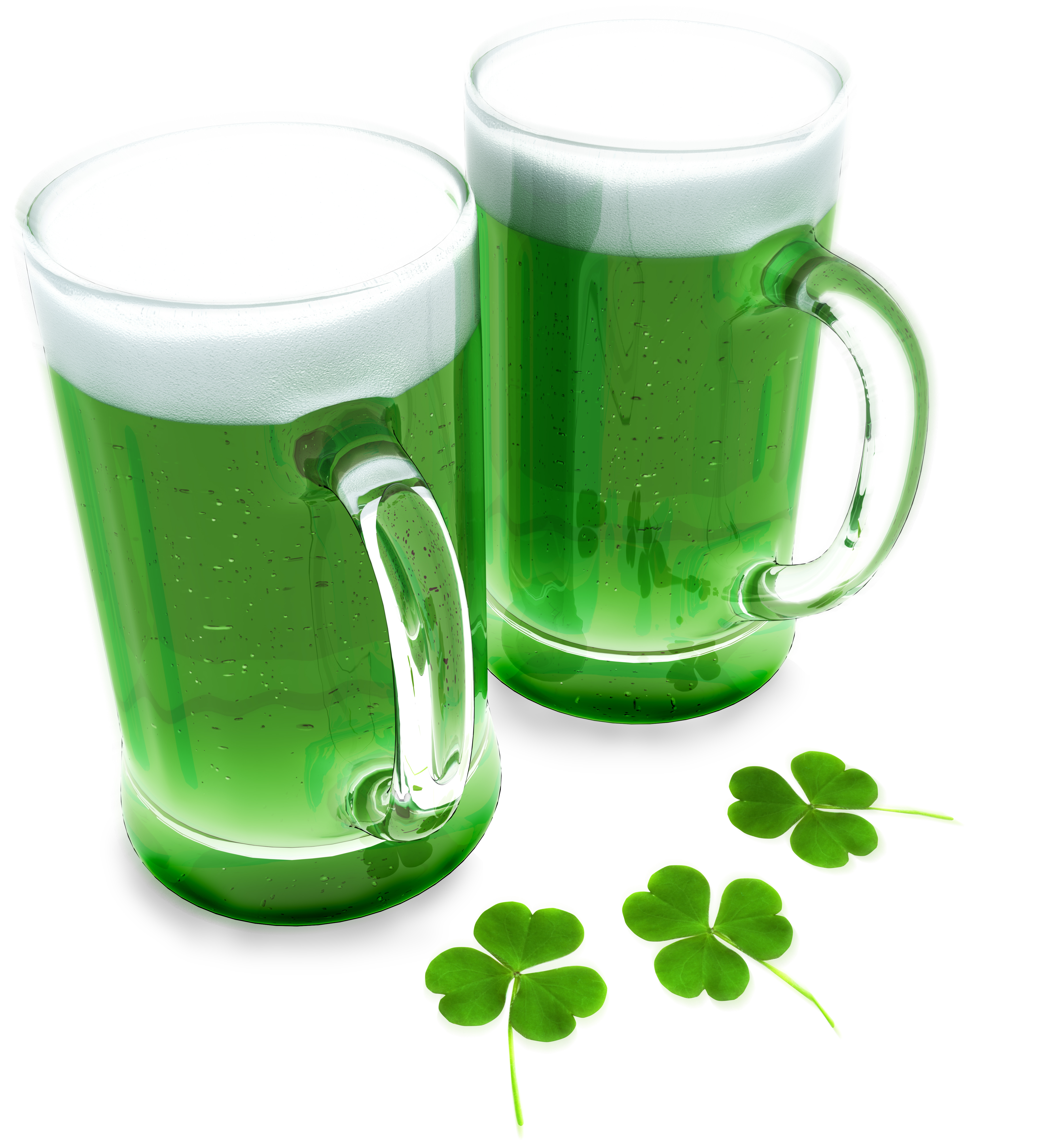 Whether you're hosting a St. Paddy's Day party or simply treating yourself to a pint, these are the tips and tricks you need to know to make the perfect pint of green beer.
What you'll need:
Beer

Pint glass

Green food coloring
How to:
Grab a pint glass and add 3-5 drops of green food coloring. Make sure to add the coloring first and the beer after! Stick with classic liquid green food coloring that comes in the little squeeze bottles. (Adding blue to yellow-hued beer seems like a clever alternative, but you'll end up with turquoise beer.)
Use a light-colored beer such as a pilsner or pale ale. The lighter the beer, the brighter the color. Slowly pour beer into the pint glass and watch the color mix as the beer goes in. If you want the coloring more vibrant add a drop or two more of food coloring.
Serve a pint of this green beer with your favorite bar snack or a classic Irish dish for a festive St. Paddy's drink that's as green as it gets.
How to Make a Paper Leprechaun Hat
Print and Cut Pieces -
Download and print the leprechaun hat pattern from HGTV.com, and cut the pieces out of green card stock. After cutting out the rectangular sides, score the teeth, and fold them to the inside. Roll the sides into a cylinder shape.
Find further instructions on: https://www.hgtv.com/lifestyle/holidays/how-to-make-a-paper-leprechaun-hat
Clover Wreath
Cut out 30 clover leafs and arrange in different green colors like a wreath.
Corned Beef and Cabbage
Ingredients:
3 pounds corned beef brisket with spice packet

1 can or bottle Irish Stout

10 small red potatoes

5 carrots, peeled and cut into 3-inch pieces

1 large head cabbage, cut into large wedges

2 bay leaves
Set EGG for direct cooking (no convEGGtor) at 450°F/232°C. Place the corned beef in the Dutch oven and cover with water and the stout; add the spice packet that came with the corned beef and cover. Place on the cooking grid and bring to a boil, then reduce the temperature to 350°F/177°C. Simmer approximately 50 minutes per pound or until tender.
After two hours, add whole potatoes and carrots, and cook for 15 minutes. Add cabbage and cook for 15 more minutes. Remove meat and let rest for 15 minutes.
Place vegetables in a bowl and cover with some of the broth. Slice meat across the grain and serve with warm bread.
Green Eggs and Ham
Ingredients:
1 egg

1 teaspoon milk

1 drop blue food coloring

1 tablespoon ham, diced small
Crack egg into a small bowl. Add milk and blue food coloring. Whisk together. Add diced ham. Pour into preheated and greased skillet.

Stir a couple times while cooking until water begins to separate from eggs (this is moisture from the milk).

Serve immediately with hot toast and jelly and juice.
Green Bagels & Irish Soda Bread at BAGEL BOSS

Head to the nearest Bagel Boss for Green Bagels and Irish Soda Bread ALL DAY!
Hewlett and Hicksville locations are 24 open 24 hours/7 days a week!