First State Investigation Into Questionable Marketing Tactics Ends in $4 Million DePuy Hip Settlement, the Rottenstein Law Group, LLP Reports
The Firm represents plaintiffs in hip replacement lawsuits that allege injury caused by these artificial hip devices.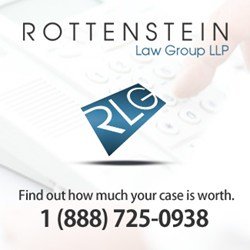 Rockville Centre, NY - July 11th, 2014 - The state of Oregon launched an investigation into whether or not DePuy Orthopaedics, the manufacturer of now-recalled ASR metal-on-metal hip replacement devices, engaged in deceptive marketing practices by recommending the defective implants to residents of the state who were in need of hip replacement surgery. The Rottenstein Law Group LLP, a national personal injury law firm which represents plaintiffs with claims of harm stemming from these and other metal-on-metal hip implants, reports that the state has received a $4 million settlement from DePuy, which is a subsidiary of Johnson & Johnson.

On July 2, 2014, the Web site for the Oregonian newspaper reported that the company agreed to pay $4 million that will be divided up amongst 432 recipients of DePuy ASR XL hips, which will help defray the costs of revision surgeries and other expenses incurred by individuals who were implanted with the devices before they were recalled in 2010. Although the investigation did not find that DePuy engaged in deceptive marketing practices, Oregon State Attorney General Ellen Rosenblum did state that "Oregonians in need of a hip replacement deserve to know that the artificial hip they are contemplating in fact has the qualities, and benefits, that a company advertises. Doctors also need to know that the products they suggest to their patients meet certain standards; and no company should be permitted to exploit that basic tenet."

"We are pleased that Oregonians who have been injured by DePuy ASR hips will be getting compensation to help make up for the pain and suffering they have experienced," said Rochelle Rottenstein, principal of the Rottenstein Law Group. "Our firm is working hard on behalf of plaintiffs all over the country to ensure that they get appropriate compensation for their injuries as well."

DePuy ASR hips were recalled in August 2010, after statistics from joint replacement registries in England and Wales showed that the implants were prone to failure much sooner than their 15-20 year life spans. The reason for failure was friction from the metal-on-metal components causing microscopic particles to become embedded in surrounding tissue, which can lead to severe adverse side effects such as pain, swelling, decreased mobility, and a dangerous condition known as metallosis, which is characterized by elevated levels of chromium and cobalt in the blood.

The Rottenstein Law Group LLP maintains a Web site where users can obtain valuable information about the dangers of metal-on-metal hip replacement implants, and research the process of how to go about filing a lawsuit against the medical device manufacturers that sold these dangerous devices. The site, www.hipimplantinjury.com, contains information about dangerous hip implants sold by various manufacturers, with a page, dedicated specifically to DePuy ASR hip replacement devices. Individuals who feel they have cause to sue DePuy Orthopaedics, or another manufacturer, can fill out the no-cost, confidential claim evaluation form to determine whether or not they have a case.

About The Rottenstein Law Group LLP
The Rottenstein Law Group LLP is a New York-based firm that represents clients nationwide in mass tort actions. The firm was founded by Rochelle Rottenstein, who has more than two decades of experience as a lawyer, to represent clients hurt by defective medical devices and medications. (Attorney advertising. Prior results do not guarantee a similar outcome.)

For More Information, Please Contact:
The Rottenstein Law Group LLP
Rochelle Rottenstein, Esq.
100 Merrick Road, Suite 226W
Rockville Centre, NY 11570
(212) 933-9500 (office phone)
(212) 933-9980 (facsimile)
rochelle@rotlaw.com
plus.google.com/106070664376281033016
Join Our Weekly Newsletter

Sign up for a free weekly newsletter covering things to do, hottest local headlines, and everything Long Island! Read more here or enter your email to signup.