Huntington St. Patrick's Day Parade to Close Major Roads
New York Avenue and Main Street will be closed for several hours.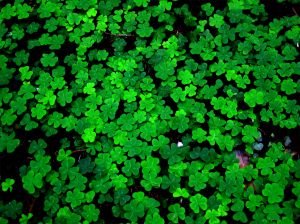 Huntington, NY - March 7, 2014 - The 80th Annual St. Patrick's Day Parade and 5K run in Huntington will be held on Sunday, March 9 and the Suffolk County Second Precinct is advising motorists of road closures in Huntington between 12 p.m. and 5 p.m.
The Townwide Fund of Huntington St. Patrick's Day 5K run will start at 12:45 p.m. at Main Street and Prospect Street in Huntington Village. Participants will travel east on Main Street and turn south on New York Avenue to Lowndes Avenue and then back to New York Avenue.
The parade will kick off at 2p.m. The parade will travel north on New York Avenue from Church Street to Main Street and will then head west on Main Street to St. Patrick's Church, located at 400 W. Main Street.
No parking will be allowed on New York Avenue or Main Street to allow for a clear and safe route. Motorists are advised to use alternate routes.
Join Our Weekly Newsletter

Sign up for a free weekly newsletter covering things to do, hottest local headlines, and everything Long Island! Read more here or enter your email to signup.