One of the primary concerns of residents in the United States these days is the cost of health insurance and making sure that you have proper coverage should any issues arise. This concern goes double for the elderly, unexpected illnesses or injuries – combined with inadequate healthcare coverage – has become one of the leading causes for bankruptcy in the country in recent years.
Luckily, one agency is helping to match up Long Island seniors with the Medicare plans best suited to their individual needs, and it comes at low out-of-pocket costs to boot.
Open since 2007 and located in Melville,
Senior Services of North America (SSNA) has been a resource for tens of thousands of seniors each year
who are attempting to navigate the complex maze of Medicare health options available to them, according to company President and Founder Joseph Battaglia.
"This is a very confusing topic, so we help them unravel the mystery behind Medicare," he said. "There are a lot of agencies out there that will just try to push any plan they offer on a senior without concern for what they actually need, that's not us. SSNA represents all of the major healthcare carriers and our agents perform a complimentary, comprehensive Medicare Options Review. We go over all of the clients' needs; their doctors, medicines, hospitals, anything that is important to their healthcare needs to make sure they choose a plan that will be suitable, affordable and comprehensive to them.
Many other agencies only represent a few carriers, therefore, not having many options for the clients. Seniors love the fact that we are totally unbiased, and we are unbiased because we represent all major carriers and our expertise and guidance is at No Cost to seniors."
Mr. Battaglia noted that he's heard a great number of horror stories from clients who have gone to other agencies or responded to a TV ad and were matched up with an insurance plan that ultimately ended up costing them dearly and many of their doctors and/or medications were not even on the plan. "Some agencies will charge the seniors a fee for their services, however, we do not. Our services are complimentary."
SSNA agents are well-trained, knowledgeable, passionate, helpful and extremely accessible, and are ready to sit down and get into the nitty-gritty of exactly what their client's needs are. "At any time, a client is able to pick up a phone and talk to a live representative. We have a process that we go through to make sure that our client is getting exactly what they're looking for." Mr. Battaglia said, "the ultimate goal is to find the most affordable, the most suitable, and the most comprehensive healthcare plan, and every year we help thousands and thousands of Long Island residents find the right health care plan tailored to their individual needs. It's something we're very passionate about."
Mr. Battaglia has been in the health insurance industry for many years. As his family members aged, he saw the need for seniors to have a resource for their healthcare needs. He thought there has to be a better way to help the senior population and so SSNA was founded n 2007.
Seniors often face unique health challenges that require very specialized insurance plans to ensure that they get the coverage they need; one of the biggest financial hurdles that the elderly often need to overcome in that regard is the skyrocketing costs of prescription medication.
"Prescriptions are incredibly expensive nowadays. In 2019 alone, over 4 billion prescriptions were filled in the United States, and it goes higher and higher every year," Mr. Battaglia said, "every plan out there has different prescription costs, and we actually have software and mechanisms in place that makes it very easy for a senior to choose a health insurance plan that keeps their prescription costs as low as possible."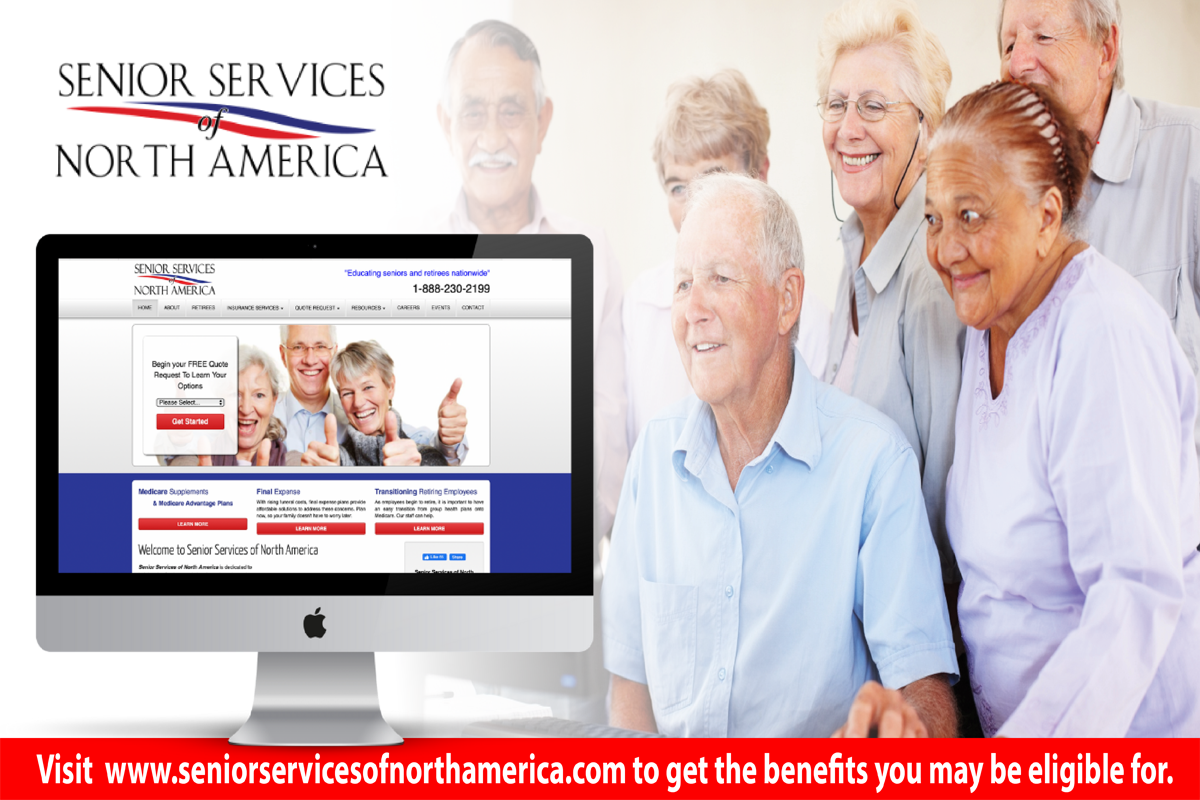 October 15th to December 7th is the Annual Enrollment Period for insurance companies in the country, so during that time seniors will be getting literally bombarded with print, television, and web ads attempting to entice them to sign on to various healthcare plans. It's during this period that seniors could potentially be the most preyed upon by unscrupulous firms simply looking for numbers, and it's especially vital for that segment of the population to engage the services of a reputable company such as SSNA to ensure that they aren't being taken advantage of.
However, SSNA doesn't simply point their clients in the direction of the right plan and then wash their hands of the situation; instead, their agents are with them from beginning to end, helping them enroll in the plan of their choice to ensure that the entire experience is smooth and comprehensive and helping them throughout the year with any questions they may have. Taking the ongoing COVID-19 pandemic into consideration, communication can either be done in-person or over the phone.
Mr. Battaglia gets a great deal of personal satisfaction at being able to provide a vital service to seniors, a vulnerable segment of the population by providing solutions for their healthcare needs. The greatest reward is "when clients call you up to thank you for your services and their gratitude is overwhelming because of the help you provided them in the difficult task of navigating the Medicare maze. The many referrals we receive from our clients is a testament of the service that we provide and for that we are very proud. It's an incredible feeling, a referral is the biggest compliment we could ever get. It means we're doing something right, and that's what it's all about."