Cancer has touched the lives of many people – both here on Long Island and across the world – but it takes a special kind of person to take the heartache of losing someone close to you to that dreaded disease, and turn it into a driving force for good to help other people.
Katia Conte is the Founder of the
Daniela Conte Foundation
, a not-for-profit named after her late daughter who sadly passed away last year at the age of 8, after being forced to endure far more than anyone ever, ever should at such a tender age.
"Daniela was diagnosed with Embryonal Rhabdomyosarcoma. Rhabdomyosarcoma is a type of cancer that arises from cells that normally develop into muscle cells. Although rare, it is a particularly cruel cancer, which tends to affect approximately 400-500 children and young adults each year. Daniela was diagnosed in October 2016 when she was just 5 years old, and she battled this horrible, horrible disease for nearly 4 years," Katia said. "She relapsed 4 times, was given the all-clear each time, but it kept coming back. The problem was that the treatments they were giving her were 30 years old. That's not the fault of the doctors…it's just that there's very little funding that goes into pediatric cancer research. Only 4% of the federal research funding is granted towards pediatric cancer research annually, which leaves these children, like Daniela, with limited and outdated toxic treatment options."
Katia noted that she and her husband pulled out all the stops in trying to save their beloved daughter, but she ultimately succumbed to her dreaded ailment on March 2, 2020.
"We would have taken her across the world," she said. "It's horrible…you're trying to save your child, and there's nothing you can do. Daniela passed away last year in March, and a week later, we were in quarantine due to COVID."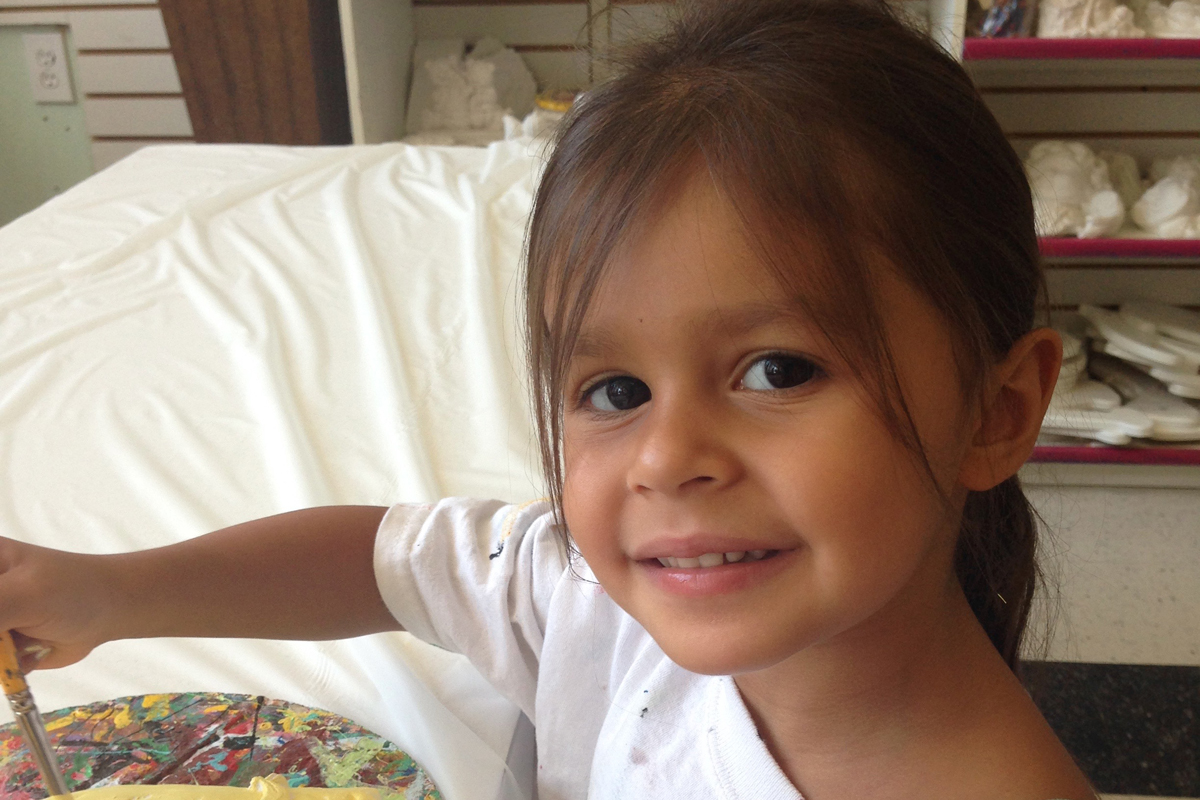 Stuck at home with nothing to do but relive her daughter's final days over and over in her head, Katia soon became inspired not to let Daniela's passing be in vain; instead, she decided to get up and do something about it so that, one day, no one else would have to go through such a horrible experience.
"My husband and I had some thinking to do while we were home for 4 months last year, and I said to him either I sit on the couch and cry for the rest of my life, or I was going to get out there and make a difference," she said. "I wanted to share her story, as painful as it is, so that maybe another family can be saved. We got a 501(c)(3) going and soon afterwards we had already set up our first virtual 5K fundraiser."
The 5K, held virtually due to the COVID-19 pandemic, was held in April of 2021, and was a rousing success right out of the gate, raising nearly $65,000 for the newly-christened Daniela Conte Foundation; Katia has hopes that the pandemic will recede enough next year to hold an in-person 5K at Commack High School, whose district they reside in.
In addition, the Foundation also hosted a successful blood drive in Daniela's honor due to the great shortage caused by the pandemic, and Katia plans to make the event an annual occurrence.
"Daniela had to go through so many blood transfusions during her treatments, and right now the blood supply is dangerously low," she said. "So we're going to be doing a blood drive every year…our next one is on March 5, 2022, and we're hoping for even more people to show up."
The money raised by the Daniela Conte Foundation goes to their two missions: the first is to fund pediatric cancer research, and the organization's main partner and beneficiary in this endeavor is Cold Spring Harbor Laboratory. Cold Spring Harbor Laboratory is working solely on Rhabdomyosarcoma and researching genetic underpinnings of this cancer and searching for possible drug targets. The Daniela Conte Foundation is funding all phases of research, from clinical trials to translational and bench studies, with the emphasis being placed on numerous types of sarcomas.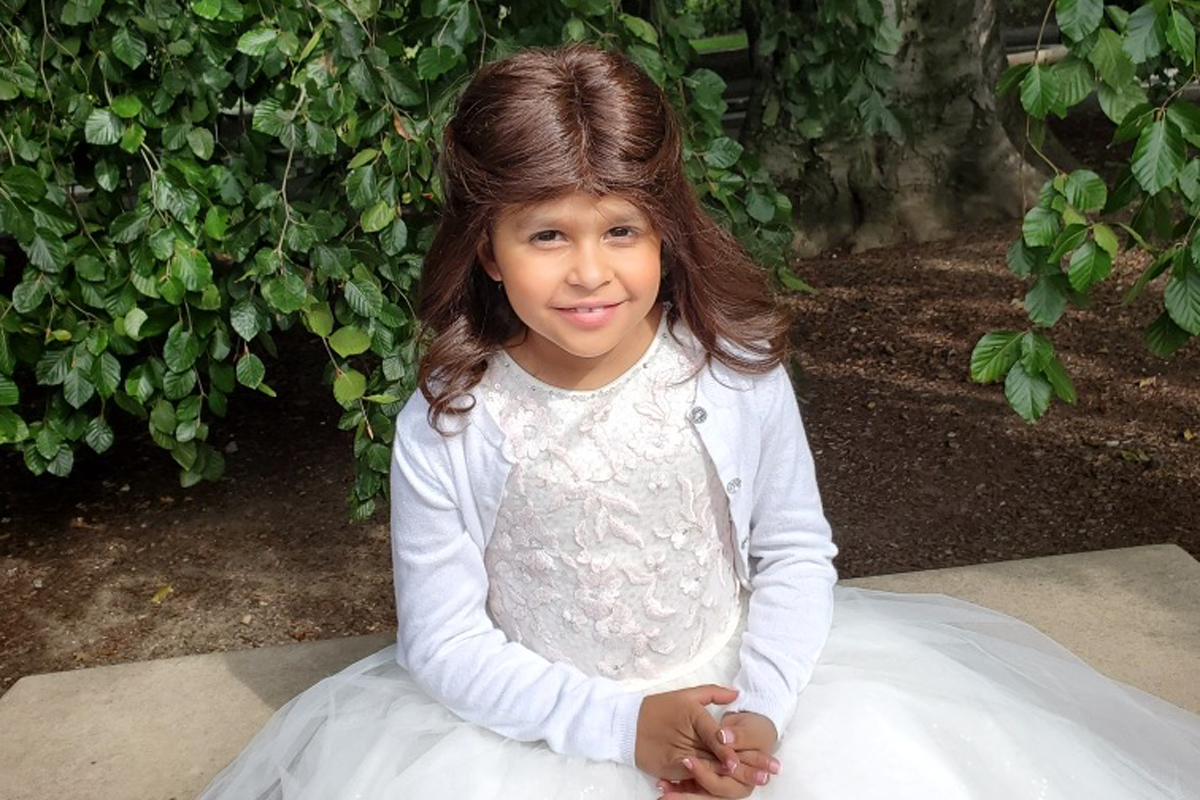 But the Foundation's second mission is just as important- supporting families of children who are currently going through cancer treatment themselves; Katia noted that throughout her daughter's ordeal, the need for financial assistance was one of her family's heaviest burdens during the four years that Daniela fought the disease.
"I've seen families have to quit their jobs so that they could be at the hospital to be with their children, and nobody should have to do that," she said. "So the Daniela Conte Foundation does what it can to help ease the numerous additional expenses incurred by families when their children have received such a devastating diagnosis."
September is Childhood Cancer Awareness Month, something that Katia is trying to raise awareness of; in addition, she is trying to get the word out for a big fundraiser for the Daniela Conte Foundation- their
First Annual Butterfly Gala
, slated to be held on Saturday, October 16, 2021 at the Crest Hollow Country Club in Woodbury, NY, between 6:30pm and 11:30pm.
"Attendees will learn about our foundation, how it started, and what we have done," she said. "In addition, there will be a cocktail hour, a sit-down dinner with entrée, raffle prizes, silent auction, open bar, and celebrity entertainment."
The event will be limited to 250 guests due to COVID-19 concerns, and the staff at the Crest Hollow Country Club will steadfastly adhere to all sanitizing, safety, and social distancing regulations in order to keep everyone safe that evening.
Ultimately, Katia has taken a tragic, life-changing event in her family's life, and has redirected it in the best possible way. Creating the Daniela Conte Foundation as a way of helping others who are walking in her footsteps has instilled passion in her, she says, and it helps keep the memory of her daughter alive in those that her organization assists every day.
"A lot of people don't understand that there's very little funding that goes into childhood cancer…these kids are getting the same exact treatments that adults get, and it's so tough on them, the side-effects, everything," she said. "I can't tell you what I went through, seeing Daniela go through all of that…if I could have switched places with her, I would have. So I'm going out there, and I'm going to raise the money needed so other families don't have to go through this. I really want to get the word out there."