Add some awesome entertainment to your next child's party. Whether you're throwing a birthday party, bar/bat mitzvah celebration or a block party, these entertainers will amplify the fun.
Photo courtesy Clowns4Kids
Clowns4Kids brings the carnival to your backyard. Surprise your guests with a hilarious clown or mesmerize them with a spectacular magician. It also has petting zoos, bounce houses, water slides, arcade and arts & crafts packages and more.
Photo courtesy Adrenaline Entertainment
Adrenaline Entertainment can help you create a one-of-kind party for your child. From puppet shows and dancing clowns to all those famous characters your children know and love, Adrenaline Entertainment offers everything you need to bring smiles and laughter to your next event.
Photo courtesy Spirit Sky Drum Kids Entertainment
Spirit Sky Drum Kids Entertainment
Kids will love this unique party idea that gives them an opportunity to discover the fun and power of drumming and natural rhythm. Spirit Sky Drum Kids Entertainment can accommodate any indoor or outdoor event, including parties at your nearby park or beach.
Just about every kid wants a pony, and Lollipop Pony Parties brings saddled ponies – along with a petting zoo with other friendly animals – right to your home.
Do you have what it takes to escape the room in 60 minutes? You are trapped in a room. As you look around you start to notice strange objects and messages - or are they clues? Can you and your team solve the puzzles, decode the locks and escape within one hour?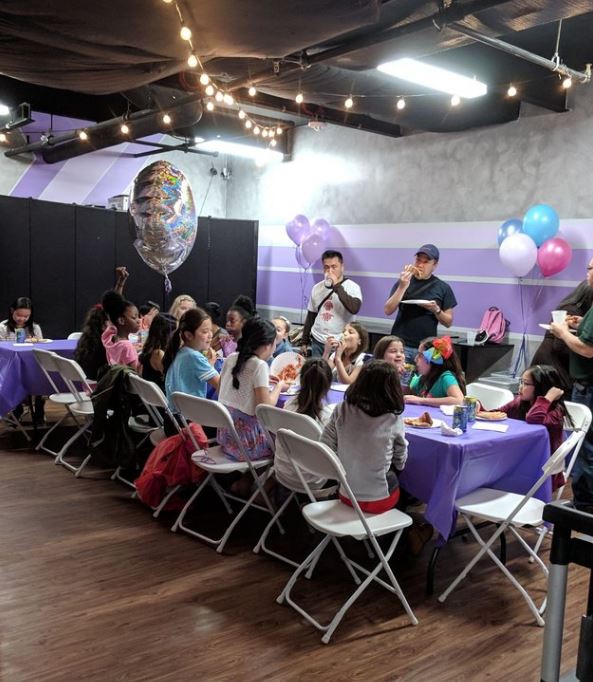 Mad Science
At a high-energy interactive Mad Science party, kids learn while have having a blast. A Mad Scientist will entertain your guests with jokes, funny stories and engaging experiments and demonstrations such as making objects float through columns of air.
Check out LongIsland.com's other listings for children's entertainment and party places.