New GYNECARE PROLIFT Transvaginal Mesh Lawsuit Bellwether Trials Planned for 2014, Notes Rottenstein Law Group LLP
The firm is currently offering GYNECARE PROLIFT transvaginal mesh lawsuit evaluations for those who allege they sustained injuries from their vaginal mesh implants designed to ...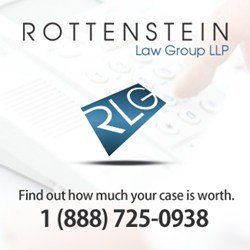 New York, NY - January 1st, 2014 - The start of the new year marks new bellwether trials for transvaginal mesh lawsuits, including those involving claims against Johnson & Johnson subsidiary Ethicon over its GYNECARE PROLIFT vaginal mesh product. The Rottenstein Law Group LLP, which represents women in vaginal mesh lawsuits, reviews court records and highlights these scheduled trials.

The first Ethicon bellwether trial is scheduled to begin on Feb. 10 in federal court in West Virginia, according to court documents for a handful of multidistrict litigations.* Federal vaginal mesh lawsuits involving six different manufacturers were all consolidated into the U.S. District Court for the Southern District of West Virginia before Judge Joseph R. Goodwin for pretrial efficiency.

"Certain lawsuits are chosen for bellwether trials because they can give valuable insight into how subsequent litigation might transpire in a particular multidistrict litigation," said Rochelle Rottenstein, principal of the Rottenstein Law Group LLP.

There has already been at least one Ethicon trial in state courts. In March 2013, a jury awarded more than $11 million to plaintiff Linda Gross in New Jersey Superior Court, according to court documents (Gross v. Gynecare Inc., Atl-L-6966-10, Superior Court of Atlantic County, New Jersey).

Another defendant in federal trials is mesh manufacturer American Medical Systems (Endo). The first bellwether trial in that consolidation is scheduled to begin on April 7, according to court documents. There are another three scheduled in subsequent months. A third defendant is Boston Scientific, whose first bellwether trial is scheduled for March 10.

Women are filing transvaginal mesh lawsuits alleging they suffered injuries such as pain, discomfort and the erosion of the mesh implant, according to court documents. There are now almost 40,000 transvaginal mesh injury lawsuits pending in the six MDLs, according to court documents.

Settlements
There are five MDL defendants, except for Ethicon, who are reportedly considering vaginal mesh settlements, according to a Sept. 30 Bloomberg article. In 2013 AMS paid out more than $50 million in vaginal mesh settlements.

The Rottenstein Law Group LLP encourages women who believe they have suffered from the alleged side effects of their transvaginal mesh implants to visit the firm's GYNECARE PROLIFT Mesh Lawsuit Center to learn more about vaginal mesh settlements and lawsuits, and to apply for a free case review. For updates on lawsuit news, visit RLG's transvaginal mesh Facebook page.

*C.R. Bard, American Medical Systems, Boston Scientific and Ethicon; MDLs-2187, 2325, 2326 and 2327, U.S. District Court for the Southern District of West Virginia.

About The Rottenstein Law Group LLP
The Rottenstein Law Group LLP is a New York-based firm that represents clients nationwide in mass tort actions. The firm was founded by Rochelle Rottenstein, who has more than two decades of experience as a lawyer, to represent clients hurt by defective medical devices and medications. (Attorney advertising. Prior results do not guarantee a similar outcome.)

For More Information, Please Contact:
The Rottenstein Law Group LLP
Rochelle Rottenstein, Esq.
321 W. 44th Street, # 804
New York, NY 10036
(212) 933-9500 (office phone)
(212) 933-9980 (facsimile)
rochelle@rotlaw.com
plus.google.com/106070664376281033016
Join Our Weekly Newsletter

Sign up for a free weekly newsletter covering things to do, hottest local headlines, and everything Long Island! Read more here or enter your email to signup.