Anker Coordinates Substance Abuse Response Panel to Focus on Long Term Rehabilitation Options
Panel to address the lack of long term substance abuse treatment facilities available in Suffolk County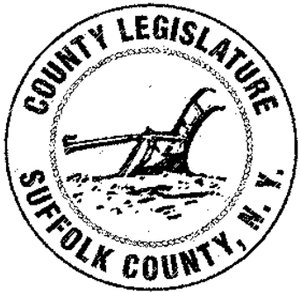 Mount Sinai, NY - April 16, 2014 - Sixth District Legislator Sarah Anker has established an advisory panel to address the lack of long term substance abuse treatment facilities available in Suffolk County. The panel is tasked to assess the adequacy of services, as well as the number of facilities in the county that combine substance abuse and mental health treatment.
"Heroin and other opiate use have increased significantly over the past 10 years," said Legislator Anker. "In 2013, there were more than 120 fatalities from overdoses in Suffolk County. Currently, there is a shortage of accessible long-term substance abuse treatment programs as well as an insufficient number of facilities available to address mental health disorders. There must be more options available for those in need of support and meaningful and effective treatment."
Legislator Anker's panel is comprised of leaders in the field of substance abuse and mental health. Within six months, the panel will submit its determinations and recommendations to Suffolk County Legislature Presiding Officer DuWayne Gregory's Ad Hoc Committee that is studying potential uses for the John J. Foley Facility Skilled Nursing Facility.
"As Suffolk County wrestles with an historic opiate crisis, I'm heartened by the county's willingness to take a look at every conceivable option to increase access to a full continuum of addiction treatment services," said Dr. Jeffrey L. Reynolds, Executive Director of the L.I. Council on Alcoholism & Drug Dependence, a member of Legislator Anker's panel. "Pulling together key stakeholders to explore the feasibility of using at least part of the Foley facility may yield some creative solutions to a drug epidemic that seems to worsen by the day. I'm happy to be part of this group and thank Legislator Anker for getting us around the table."
Join Our Weekly Newsletter

Sign up for a free weekly newsletter covering things to do, hottest local headlines, and everything Long Island! Read more here or enter your email to signup.