Hot Spots: Weekly Watch for April 8 through April 11
By Wendy L Published: April 08 2013
It's Hamptons Restaurant Week! See what other events and entertainment is in store on Long Island this week!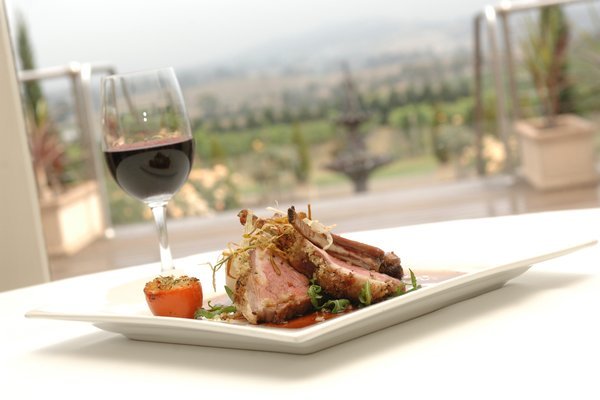 The week is starting off on a high note with Hamptons Restaurant Week. Enjoy tasteful dishes through April 17 at participating restaurants on Long Island. Monday is also the day you can take on line dancing class at North Bellmore American Legion Post. On Tuesday, head over to Levittown Library for a visit from Marty Adler, the founder of the Brooklyn Dodgers Hall of Fame. During the evening, enjoy a game of hockey between the New York Islanders and Philadelphia Flyers at Nassau Coliseum. On Wednesday, enjoy traditional American music at Islip Public Library and open mic night at Four Doors Down Sports Bar. On Thursday, head over to Ballet Long Island for beginners tap dancing. Thursday night is also when the 20th Annual Single Malt & Scotch Whisky Extravaganza takes place at the Roosevelt Hotel in Manhattan. Check out the details below!
MONDAY – APRIL 8, 2013
Who: Hamptons Restaurant Week
Info: Hamptons Restaurant Week continues to run through April 17. Participating restaurants are offering three course prix fixe menus for $19.95 and/or $27.95 all night. On Saturday, the special menu is only offered until 7 p.m. Some of the participating restaurants include Blue Canoe Oyster Bar & Grill, Cowfish, East by Northeast, Legends Restaurant, La Maison Blanche, and Casa Basso. Check out all the participating restaurants.
Cost: $19.95 or $27.95
Time & Place: Check participating restaurant for details.
Who: Beginner Line Dance Class At North Bellmore American Legion Post 1749
Info: The class is intended for beginners and is led by Marianne Taylor. Learn line dance moves like the shuffle and kickball change and much more!
Cost: $10
Time & Place: 6:30PM at North Bellmore American Legion Post 1749m 1298 Newbridge Road, North Bellmore – (516) 679-5520
TUESDAY – APRIL 9, 2013
Who: A Journey Back To Brooklyn With Marty Adler At Levittown Library
Info: Marty Adler, the founder of the Brooklyn Dodgers Hall of Fame takes you back in time recounting interesting stories from baseball's golden age. He'll also discuss Brooklyn's history, covering celebrities and more.
Cost: Free Event
Time & Place: 2PM at Levittown Library's Community Rooms A & B, One Bluegrass Lane, Levittown – (516) 731-5728
Who: New York Islanders Vs. Philadelphia Flyers At Nassau Coliseum
Info: The New York Islanders is hosting an NHL hockey matchup game with the Philadelphia Flyers.
Cost: $39.30 to $243.85
Time & Place: 7PM at Nassau Coliseum, 1255 Hempstead Turnpike, Uniondale – (516) 794-9303
WEDNESDAY – APRIL 10, 2013
Who: Traditional American Music At Islip Public Library
Info: The program is hosted by the Historical Society of Islip Hamlet and the program will be presented by Maria Fairchild and George Cannova. It'll feature traditional American music, songs, and dance tunes from the 1850s to 1930s. Music will also be brought to life with banjos, guitars, mandolins and vocal harmonies.
Cost: Free Event
Time & Place: 7PM to 9PM at Islip Public Library, 71 Monell Avenue, Islip – (631) 245-0675
Who: Open Mic Night at Four Doors Down Sports Bar
Info: Open mic night is emceed by veteran musician Chris Hurley. Come down for a fun night of singing.
Cost: Free Event
Time & Place: 7:30PM to 11:30PM at Four Doors Down Sports Bar, 10560 Main Road, Mattituck – (631) 298-8311
THURSDAY – APRIL 11, 2013
Who: Adult Beginners Tap At Ballet Long Island
Info: Learn to tap dance for fun or to get in shape. At Ballet Long Island, its beginners tap classes include preparatory exercises, barre, center technique, across the floor progressions and choreographed routines. It offers 8 classes with tuition.
Cost: $50 For 8 Classes
Time & Place: 7:30PM to 8:30PM at Ballet Long Island, 1863 Pond Road, Ronkonkoma – (631) 737-1964
Who: 20th Annual Single Malt & Scotch Whisky Extravaganza At The Roosevelt Hotel
Info: Enjoy a connoisseur's evening complete with rare and exceptional single malt, Scotch and unique whiskies from around the world. There's also a dinner buffet and a selection of premium imported cigars available.
Cost: $175
Time & Place: 7PM to 9PM at The Roosevelt Hotel, Madison Avenue and 45th Street, New York – (800) 990-1991
To check out all of the Nightlife Events happening on Long Island, check out the LongIsland.com Events Calendar, or, head over to our Nightlife Section for Happy Hour Happenings all week long! If you're looking for some local insight on the best things to do on LI, or want to share your favorite Nightlife Hot Spots, check out the Nightlife Forum, and see what the locals have to say!
Join Our Weekly Newsletter

Sign up for a free weekly newsletter covering things to do, hottest local headlines, and everything Long Island! Read more here or enter your email to signup.