LongIsland.com's 2015 February Family Fun Guide: Celebrating the Super Bowl, Black History Month, Valentine's Day & more!
Don't let the month of February go to waste! It's the shortest month of the year but that doesn't mean February isn't brimming with exciting things to do! There are tons of great sporting events, family-friendly happenings, outdoor Winter activities, and fun things to do right from the comfort of home, happening this month! Not to mention celebrations! Black History Month takes place this month, as does Valentine's Day!

First up this month is what all football fans have been waiting for, Super Bowl XLIX, followed by Groundhog Day on the following Monday. After Groundhog Day comes the day of love, romance and sweethearts, Valentine's Day, followed by President's Day on Monday, February 16th. Then all month long Black History Month is taking place too!

While of course the Super Bowl is taking center stage this month, don't forget you can also catch an Islanders hockey game at Nassau Coliseum! Make sure to do it before the team ships off to the Barclays Center in Brooklyn next season!

This month, whether you're looking to spend some quality time with your significant other on Valentine's Day, root on your favorite football team in the Super Bowl, or learn something new during Black History Month, get ready for this jam-packed guide filled with family fun, seasonal events and more!
Super Bowl Festivities
Super Bowl XLIX will be kicking off on Sunday, February 1st with the New England Patriots and the Seattle Seahawks facing one another for the title of Super Bowl XLIX Champs and the Vince Lombardi Trophy! Whether you're spending a low key day at home watching the game, inviting friends over for a rowdy time complete with traditional football food & snacks, or heading out on the town to join the crowds at your favorite local bar, there's plenty to do here on Long Island from the coin toss all the way to the last quarter!
Parlay Gastropub's Ultimate Indoor Tailgate Super Bowl Party
210 Merrick Rd, Rockville Centre NY, 11570
516-282-9707
Sunday, February 1st at 6 PM
$50
For only $50 (includes taxes and gratuity) per person, patrons will enjoy our all inclusive package from 6pm until the final whistle! Our ALL inclusive package consists of our specialty open bar and all you can eat from our specialized tailgate menu!


Super Bowl Sunday Party at Phat Daddy's
3116 Long Beach Road, Oceanside NY, 11572
516-992-5139
Sunday, February 1st at 6:30 PM
$5
Watch the big game on eight large TV's with surround sound and enjoy an open bar, buffet and free super bowl box for just $45 per person. Grand prize for the box is $500! If you're not interested in the package, enjoy 25 cent wings, $5 Domestic draft pitchers, $15 domestic beer bucket's and $20 imported beer bucket's.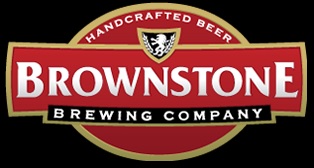 Superbowl Sunday at Brownstone Brewery
200 Portion Road, Ronkonkoma, NY 11779
631-588-1135
Sunday, February 1st from 6 PM - 12 AM
Head over to Brownstone Brewery on Super Bowl Sunday for a great game accompanied by great company, beer and food! Brownstone has plenty of specials going on during the game! Enjoy $2 pints & $8 pitchers of Coors Light, $3 pints & $12 pitchers of Blue Moon, 50 cent wings, $3 specials on fries and onion rings and more!

22nd Annual Croxley Bowl
Croxley's Ale House All Locations, Long Island, NY
Sunday, February 1st at 6:00 PM
$39.95 per person plus tax & service
Tailgate party will begin at 6 PM, enjoy open taps and unlimited buffet throughout the entire game! Just $39.95 per person plus tax and service. Reserve your table or bar stool today!

7 in Heaven' Singles Super Bowl PARTY Pre-game Mingle
Bramasole Italian Restaurant, 2232 Jericho Turnpike, New Hyde Park NY, 11040
631-592-9804
Sunday, February 1st at 5:30 PM
$5 per person
Enjoy some pre-game fun with introductions to each other in the cozy lounge area. Happy hour specials on drinks all night and $5 appetizers. Optional Super Bowl box available. Only $5 cash per person!

XLIX Super Game Football Party
Miller's Ale House Locations, Long Island, NY
Sunday, February 1st at 5 PM
$25 per person
Watch the Super Bowl with us while enjoying an all you can eat buffet which will feature a carving station, snow crab legs, wings and more! All this for just $25 per person.
Groundhog Day Events
Will he or won't he? That's the big question on everyone's lips when it comes to Groundhog Day! Will the groundhog see his shadow or won't he? Whether he does or doesn't there are still plenty of events going on this Groundhog Day to celebrate his decision regardless!


Groundhog Fun at Farmingdale Library
116 Merritts Road, Farmingdale, NY 11735
Saturday, January 31st from 10 AM - 11 AM
516-249-9090
Please call about price
Children accompanied by an adult can enjoy an hour of stories, songs and Groundhog Day crafts. Please register.


Groundhog Recognition Day at Sands Point Preserve - FREE!
127 Middle Neck Road, Port Washington, NY 11050
Saturday, January 31st from 11 AM - 1 PM
516-571-7901
$10 per car
Bundle up for some outdoor fun with live animal presentations as well as stories and craft projects celebrating the annual Groundhog Day tradition.

Celebrate Groundhog Day at The Maritime Explorium - FREE!
101 East Broadway, Port Jefferson, NY 11777
Saturday, January 31st from 1 PM - 5 PM
631-331-3277
$5
Construct and create your own groundhog shadow puppet then make them dance and play with your new friends!
Groundhog Shadows at South Huntington Public Library - FREE!
145 Pidgeon Hill Road, Huntington Station, NY 11746
Saturday, January 31st from 2:30 PM - 3:30 PM
631-549-4411
Free
Make groundhog crafts, learn groundhog facts, check out cool books and make predictions of if the groundhog will see his shadow. Advance registration required.

Groundhog Day Celebration with Malverne Mel at Reese Park - FREE!
Utterby Road and Church Street at the Gazebo, Malverne, NY 11565
Monday, February 2nd at 7 AM
516-599-1200
Free
See what Malverne Mel predicts live and enjoy a poster contest, petting zoo, music and more!

Groundhog Day Prediction Day with Holtsville Hal at Holtsville Ecology Site - FREE!
249 Buckley Road, Holtsville, NY 11742
Monday, February 2nd at 7 AM
631-758-9664
Free
Come by to see what Holtsville Hal predicts over free hot chocolate. The animal preserve will also be open with more than 100 animals on displaying ranging from a binturong to black bears.
Groundhog Day Film at Riverhead Library - FREE!
330 Court Street, Riverhead, NY 11901
Monday, February 2nd from 10 AM - 8 PM
631-727-3228
Free
Enjoy a screening of this PG-rated comedy film starring Bill Murray. Running time for the movie is 101 minutes.
Romantic Ways to Enjoy Valentine's Day
Valentine's Day is right around the corner and if you still haven't come up with a game plan for Saint Valentine's Day, now is the time to do so! Make sure your sweetheart feels loved and well-thought of this Valentine's Day with these fun events, activities and surprises on Long Island!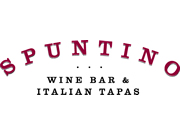 Valentine's Day at Spuntino's
1002 Old Country Road, Garden City, NY 11530
516-228-5400
Thursday, February 12th - Sunday, February 15th
Call about price
Enjoy a special prix fixe menu, with your special sweetie, at Spuntino Wine Bar and Italian Tapas! Don't forget reservations!


Valentine's Dinner at Desmond's Restaurant & Pub
5720 Route 25A, Wading River, NY 11792
631-846-2335
Friday, February 13th - Sunday, February 15th
$39.95
Enjoy a lovely evening with your significant other enjoying a delicious 3-course meal. Don't forget reservations!

Children's Valentine's Day Planting at Hick's Nurseries - FREE!
100 Jericho Turnpike, Westbury, NY 11590
516-334-0066
Saturday, February 7th - Sunday, February 8th from 11 AM - 4 PM
Free
Don't forget about your little sweethearts! Take your child out for some Pre-Valentine's Day fun planting flowers!
Valentine's Jewelry and Gift Fair at Clarion Hotel and Conference Center - FREE!
3845 Veterans Memorial Highway, Ronkonkoma, NY 11779
631-730-0522
Sunday, February 8th from 9 AM - 4 PM
Free
Take your loved one out to the Valentine's Jewelry Fair so they can pick out something special, that's just their taste, for Valentine's Day! Or at least let them give you some ideas!
Barbershop Quartets to Deliver Singing Valentines
Nassau County & Western Suffolk, Long Island, NY
917-387-7845
Friday, February 12th - Saturday, February 14th 9 AM-9 PM
$75
Barbershop Quartets to Deliver Singing Valentines this year on February 12th, 13th & 14th. Send your sweetheart a Singing Valentine at home, at their workplace, schools, restaurants, care facilities, or wherever else the sender desires! Valentines can be sent from 9 AM-9 PM each day on a quartets-available basis. Along with the four-part harmony singing of two love songs recipients also receive a silk rose and card given on behalf of the senders.

Valentine's Red Tie Gala
Oheka Castle Hotel & Estate, 135 West Gate Dr., Huntington NY, 11743
631-629-4950
Thursday, February 12th at 6 PM
$225
Enjoy an evening begins with a cocktail reception, followed by dinner and dancing to live music from The Projekt, supporting the Townwide Fund. Admission: $225

Valentine Evening for Married Couples
Cenacle Retreat Center, 310 Cenacle Rd., Ronkonkoma NY, 11779
631-588-8366
Thursday, February 12th
$80
Evening will begin with a festive dinner and closes with Eucharist and Renewal of Marriage Vows. Please reserve, $80 per couple ($25 deposit required).

Misfits - St.Valentine's Day Massacre at The Paramount
370 New York Avenue, Huntington, NY 11743
631-673-7300
Friday, February 13th at 8 PM
$25 - $60
Head out the night before Valentine's Day to hear American punk rock band the Misfits with your own punk rock princess.

Swan Lake Act II at Ballet Long Island
1863 Pond Road, Ronkonkoma, NY 11779
631-737-1964
Saturday, February 14th at 1 PM
$9 - $18
Take your sweetheart out to see this beautiful, iconic ballet with excellent music and choreography.

Kathy Griffin Valentine's Day Show at NYCB Theatre at Westbury
960 Brush Hollow Rd., Westbury, NY 11590
800-745-3000
Saturday, February 14th at 8 PM
$50 - $70
Don't miss out on Kathy Griffin's hilarious Valentine's Day Show!
Mardi Gras Celebrations
You don't have to be all the way in New orleans to celebrate Fat Tuesday, AKA Mardi Gras! There are plenty of festive celebrations going on all across the Island ready to present participants the exciting event they've been looking! Check out these great parties & events!
Bay Street Theater Presents Mardi Gras Concert
1 Bay Street, Sag Harbor, Ny 11963
631-725-9500
Saturday, February 21st at 8 PM
$30
Don't miss out on this Mardi Gras style musical performance and celebration featuring the Hoodoo Loungers and Gene Casey & the Lone Sharks.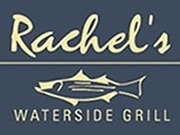 7 in Heaven Mardi Gras Dinner at Rachel's Waterside Grill
281 Woodcleft Ave., Freeport, NY 11520
631-592-9804
Tuesday, February 17th from 7:30 PM - 10 PM
$44
Please reserve your spot for this singles dinner with introductions in the lounge followed by a 4-course meal with drinks included.

Ultimate Latin and Ballroom Dancing Singles: Mardi Gras Themed
3710 Woodbine Ave., Wantagh, NY 11793
516-835-9996
Saturday, February 7th at 8 PM
$15
Join in the fun of a Mardi Gras themed dance! Lessons will be taught for the first half-hour.

Special "Mardi Gras" Event at Hale & Hearty Soups
207 Glen Cove Road, Carle Place, NY 11514
516-535-1000
Tuesday, February 17th at 6 PM
$13 per coin
Don't miss out on the Special "Mardi Gras" Event at Hale & Hearty in Carle Place. Come out and get your coin!

Mardi Gras Party with Tommy James & the All Stars
631 Pulaski Road, Greenlawn, NY 11740
631-757-2777
Tuesday, February 17th at 7:30 PM
$10 - $15
Participate in a Cajun dance lesson in a festively decorated venue with beads for all!

Fat Tuesday at Big Daddy's
1 Park Lane, Massapequa, NY 11758
516-799-8877
Wednesday, February 11th - Tuesday, February 17th
Depends on dish
Get ready for 7 nights of fun events to celebrate Mardi Gras! Complete with a special menu!
Mardi Gras Themed Dance for Seniors at Freeport Senior Citizens' Center - FREE!
66 Church St., Freeport, NY 11520
516-623-2008
Tuesday, February 24th at 11:15 AM
Free
Reserve your space for this free Mardi Gras themed dance for seniors!
Celebrating Black History Month
All across the county throughout the month of February various schools, libraries, museums, and cultural centers are commemorating and honoring the history of Blacks around the world, especially in our country. Check out these Black History Month events and celebrations to learn more about the history, influence and culture of African Americans.
African-American Read-In Chain - FREE!
Molloy College, 1000 Hempstead Ave., Rockville Centre NY, 11571
516-323-3260
Monday, February 2nd at 12:30 PM
Free
Participants will hear and reflect on the voices of black American poets, held in the reception room of Kellenberg Hall.
Running Scared, Running Free: Escape to the Promised Land
Ward Melville Heritage Organization Educational and Cultural Center, Main Street on the Harbor, Stony Brook NY, 11790
631-751-2244
Friday, February 6th at 7 PM & Saturday, February 28th at 1 PM
$15
Join in for an interactive production, set in the mid-1850s, telling the story of escaping slaves from the South to Long Island and further north to Canada.
Black History Month Celebration - FREE!
Baldwin Library, 2385 Grand Avenue, Baldwin NY, 11510
516-223-6228
Saturday, February 7th at 2 PM
Free
Join Gwendolyn Quezaire-Presutti as she brings an authenticity and understanding to her interpretation of Harriet Tubman during the Civil War days.

Black History Month: Steel Impressions - FREE!
Patchogue-Medford Library, 54-60 East Main Street, Patchogue NY, 11772
631-654-4700
Sunday, February 8th at 2:30 PM
Free
Enjoy an afternoon of music with this family steel band. No registration necessary.
African Diaspora: Music and Dance in the Old and New Worlds
John Cranford Adams Playhouse of Hofstra University, Hempstead Turnpike, Hempstead NY, 11550
516-463-6644
Sunday, February 8th at 5 PM
$10 - $12
Enjoy music and dance of the African Diaspora in celebration of Black History Month.
African-American Architecture on Long Island - FREE!
South Country Library, 22 Station Road, Bellport NY, 11713
631-286-0818
Tuesday, February 10th at 7 PM
Free
Nancy Solomon presents an illustrated lecture about slavery, black communities, places of worship, and the abolitionist movement. Census profiles from the 1860s will be shown.
The Underground Railroad on Long Island: Friends in Freedom - FREE!
Freeport Library, 144 West Merrick Road, Freeport NY, 11520
516-379-3274
Wednesday, February 11th at 1 PM
Free
Learn how Long Island was home to some permanent slave communities, and find out how to visit some of the safe houses.
Two Terrific Contemporary African American Poets - FREE!
Long Beach Library, 111 West Park Avenue, Long Beach NY, 11561
516-432-7201
Thursday, February 12th at 2 PM
Free
Enjoy a reading of work by Natasha Trethewey, U.S. Poet Laureate and Pulitzer Prize winner, and Cornelius Eady, winner of fellowships from the National Endowment for the Arts and the Guggenheim Foundation.

Black History Month - FREE!
Half Hollow Hills Community Library Dix Hills Branch, 55 Vanderbilt Pkwy., Dix Hills NY, 11746
631-421-4530
Sunday, February 15th at 2 PM
Free
Join to celebrate the achievements of African Americans and learn about the rich heritage of past pioneers, present leaders and their contribution to our country.
Celebrate Black History Month
Hempstead Library, 115 Nichols Court, Hempstead NY, 11550
516-481-6990
Saturday, February 21st at 2 PM
$.50 cents
Celebrate Black History Month through the program "Under African Skies." Explore the constellations of African tribes and the story of African slaves. For children in grades 2-5.

Film Screening – Harlem Renaissance
Westbury Library, 445 Jefferson Street, Westbury NY, 11590
516-333-0176
Tuesday, February 27th at 6 PM
Film features commentary from historians and performers, this program traces the roots of the music, its social impact on society and its eventual acceptance in mainstream culture.

Exhibit: Reflections in Black - FREE!
Southampton Cultural Center, 25 Pond Lane, Southampton NY, 11968
631-287-4377
Every Monday, Tuesday, Wednesday, Thursday, Friday and Saturday through 3/2 at 11 AM
Free
View this art exhibit in honor of Black History Month featuring the works of various African American artists.
February Islanders Home Games
Hockey season continues with new teams playing against our home team, the New York Islanders! If you're a big hockey fan, or have never been to an Islanders game before, be sure to catch a game this season before the Islanders ship off to the Barclays Center in Brooklyn!
The Islanders vs. the Florida Panthers
Tuesday, February 3rd at 7 PM
The Islanders vs. the Edmonton Oilers
Tuesday, February 10th at 7 PM

The Islanders vs. the Toronto Maple Leafs
Thursday, February 12 th at 7 PM

The Islanders vs. the Columbus Blue Jackets
Saturday, February 14th at 7 PM

The Islanders vs. the New York Rangers
Monday, February 16th at 7 PM

The Islanders vs. the Nashville Predators
Thursday, February 19th at 7 PM

The Islanders vs. the Vancouver Canucks
Sunday, February 22nd at 6 PM

The Islanders vs. the Arizona Coyotes
Tuesday, February 24th at 7 PM

The Islanders vs. the Calgary Flames
Friday, February 27th at 7 PM

The Islanders vs. the Carolina Hurricanes
Saturday, February 28th at 5 PM
Fun February Festivities (Festivals, Fairs, General Fun Events)
Celebrate the month of February with these festivals, fairs, concerts, expos, and other fun events, taking place on Long Island! Listen to one of your favorite musicians play live, visit a wedding expo for ideas and inspiration for your big day, or bring the whole family out for fun festival festivities!


Leonard's Palazzo Bridal Showcase - FREE!*
555 Northern Blvd, Great Neck, NY 11021
516-487-7900
February 4th from 6 PM until 9 PM
Free* Admission with Pre-Registry, $15 at the door
As a bride-to-be you are cordially invited to preview the latest wedding trends and premiere wedding services at Leonard's Palazzo's February 4th, 2015 Bridal Showcase! Call ahead, 516-487-7900, RSVP is required.


The History of American Rock and Roll
Madison Theatre at Molloy College, 1000 Hempstead Avenue, Rockville Centre NY, 11571
516-323-4444
Saturday, February 7th at 8 PM
$45-$55
Enjoy some of rock and roll's greatest hits, featuring The Platters, Shirley Alston Reeves, plus Cleveland Still and the Dub.

Winter Is For The Dogs - Comedy Night
Osprey's Dominion Vineyards, 44075 Main Road, Peconic NY, 11958
631-471-6335
Saturday, February 7th at 8 PM
$30
Enjoy a comedy night to benefit The North Fork Animal Welfare League. Will feature Greenport Harbor Beer, an oyster Bar and raffles! Doors open at 6:30 PM.

"Chinese New Year Celebration" at WMHO Educational & Cultural Center
97P Main St., Stony Brook, NY 11790
631-689-5888
Sunday, February 8th from 1:30 PM - 3:30 PM
$12 adults, $10 seniors and children under 12
Celebrate the Year of the Sheep with Taiko Drums, Lion Dance, kids crafts and Kung Foo demonstrations! Get ready for a festive time!

Wish Upon a Teddy at Central Islip Recreation Center
555 Clayton St., Central Islip, NY 11722
631-436-6050
Tuesday, February 10th from 6 PM - 7 PM
$12
Brings your kids to stuff their own teddy! They'll wish upon a star and stick it inside, receive a birth certificate, and then decorate a t-shirt to go along with their bear!

Marc Anthony at Nassau Coliseum
1255 Hempstead Turnpike, Uniondale, NY 11553
Sunday, February 15th at 7 PM
$80+
If you're a big fan of the soothing sounds of Hispanic musical performer Marc Anthony, then you don't want to miss out on this concert!

Paint & Sip
Desmond's Restaurant & Pub, 5720 Route 25A, Wading River NY, 11792
631-846-2335
Tuesday, February 17th at 7 PM
$50
Enjoy an evening out and paint a masterpiece! $50 per person, all materials included. $10 deposit needed to reserve your spot.

Fearsome Jaws of Dinosaurs at Caleb Smith State Park Preserve
Route 25 (Jericho Turnpike) Smithtown, NY 1178
631-265-1054
Thursday, February 19th from 10 AM - 11:30 AM
$3 - $4
Learn all about dinosaurs in this hands on workshop that features demonstrations, crafts and a section all about learning how fossils were formed!

The Nest Winter Beer Tasting Event
382 East Meadow Avenue, East Meadow, NY 11554
516-607-5395
Friday, February 20th from 8 PM - 12 AM
$20
Come out and enjoy some of the world's finest beers, lagers, IPAs, ales, and more!

Maple Sugaring Weekend
Benner's Farm, 56 Gnarled Hollow Road, East Setauket NY, 11733
631-689-8172
Saturday, February 21st at 12 PM
Call about price
Enjoy a two hour long tour with a history of Maple trees and how maple syrup is made. After, head to the next station, boiling of the sap, with Sam Benner by the warm fire. Then head onto the stage for a demonstration on maple candy.

A Chorus Line at Southampton Cultural Center
25 Pond Lane, Southampton, Ny 11968
631-287-4377
Thursday, February 26th
Please call for price & time
Don't miss out on this musical about 17 dancers, filled with anxiety and hope, auditioning for spots in the chorus line of a Broadway show.

Fabulous Ways To Spend A February Day
Whether you're looking for something to do on your own, or something to do with friends and family, there are tons of things to do right here on Long Island, no matter the weather outside! If it's nice out, go spend a morning and afternoon seal watching in Montauk or spend the evening pinpointing the various Winter constellations visible from the Northern Hemisphere. If the weather isn't agreeable, spend the afternoon checking out a play or kid-friendly museum!

Kid-Friendly Museums on Long Island
A great family activity for a cold, Winter's day is to walk around a kid-friendly museum! Here on Long Island there are plenty of kid-friendly museums, like the Long Island Children's Museum, perfect for a day of indoor fun, learning and exploration!

Long Island Indoor Sports Leagues
It can be hard to stay active during the Winter, which is why you should consider joining an indoor sports league! Sports leagues are a great way to make new friends, stay motivated and keep active! It doesn't matter whether you're a kid or an adult, here on Long Island there are indoor sports leagues for everyone!

Seal Watching on Long Island
Seal watching on Long Island is a truly unique experience. You get to view wildlife you normally don't have the opportunity to see in their natural state and with an educated guide to answer all of your questions! Whether you decide to go on a seal hike, walk or cruise, be sure to bundle up & bring binoculars!

Long Island Children's Matinee Performances
Spend an afternoon on the Island checking out local talent at a theater or performing arts center! Children's matinee performances provide kids with a fun, cultured way to spend a Winter Day!

Stargazing & Winter Constellations on Long Island
The Winter is a great time to go stargazing! There are many Winter constellations to lookout for and this time of the year is best for star visibility! Head out on a clear, dry night for optimal viewing and bundle up!
Don't forget to send in your Winter snapshots to info@longisland.com so we can credit you & add them to our Winter 2015: Snapshots of Snow Days & Seasonal Fun Photo Gallery!