Fifty Teams Compete to Present Impressive Science and Technology Skills at First Robotics Competition - "Aerial Assist"
Students Learn Critical Thinking and Gracious Professionalism in Addition to Designing and Constructing Robots by Working with Mentors to Participate at SBPLI Long Island Regional ...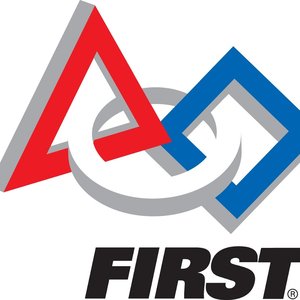 Kings Park, NY - March 17, 2014 - After six weeks of developing, building, and programming their robots, high school students from Long Island, New York City, New Jersey, and Brazil will have the opportunity to compete in the 15th Annual SBPLI Long Island Regional FIRST® (For Inspiration and Recognition of Science and Technology) Robotics Competition (usfirst.org), presented by School-Business Partnerships of New York, Inc. (SBPLI). The competition will take place on March 27-29 at Hofstra University's David S. Mack Sports & Exhibition Complex in Hempstead, New York. Fifty teams will demonstrate their skills in science and technology while competing for honors that reward design excellence, competitive play, sportsmanship, and high-impact partnerships among schools, businesses, and communities.
Founded by inventor Dean Kamen, who introduced the IBOT Mobility System and the Segway® Human Transporter (HT), FIRST was created to inspire an appreciation of science and technology in young people, their schools, and their communities. Now in its 25th season, the FIRST Robotics Competition anticipates more than 2,700 teams in 92 cities worldwide to compete in 98 Regional and District Competitions. More than 2,000 students will compete at the Long Island Regional FIRST Robotics Competition to earn a spot at the FIRST Championship, to be held April 24-27 at the Edward Jones Dome in St. Louis, Missouri.
This year's challenge, "Aerial AssistSM," is played by two Alliances of three teams each. Alliances compete by trying to score as many balls as possible into goals during a two-and-a-half-minute match. Additional points are earned by robots working together to score goals, and by throwing and catching balls over a truss suspended just over five feet above the floor as they move the ball down the field.
"The students who participate in the FIRST Robotics Competition are not only building robots; they are building character, self-respect, and relationships with their peers," said Dean Kamen, president of DEKA Research & Development and FIRST Founder, adding, "Winning the game is fun, but the importance of FIRST is that you'll get much more out of it than you put in, and it's going to change the rest of your life."
"We are extremely excited to see what our participants for the FIRST Robotics Competition have in store for us in this year's challenge," said Joani Madarash, Executive Director, SBPLI. "The SBPLI Long Island Regional FIRST Robotics Competition is the highlight of these students' academic careers. For some, it's a chance to take part in making a minuscule idea become a reality. For others, it enhances their opportunities for scholarships and awards that will help them continue their education and pursue careers in engineering and technology. Most importantly, this competition is a fun and exciting means of showing students that they can accomplish anything they envision, if they put great effort towards it."
This season, students participating in FIRST Robotics are eligible to apply for more than $18 million in scholarships from 200 universities throughout the country. Over a six-week timeframe, students work with professional engineering mentors to design a robot using a "kit of parts" and a standard set of rules. Once these students create the robot, their teams participate in regional competitions that measure the ability of each robot, the power of collaboration, teamwork, and the determination of students.
Sponsors for the SBPLI Long Island Regional FRC include FESTO Corporation, BAE Systems, Northrop-Grumman, Stony Brook University, Hofstra University, Farmingdale State College, The Estee Lauder Companies , Schenck Trebel Corporation and School Construction Consultants, among others. Sponsors provide resources including time and talent from professional mentors, services, equipment, financial contributions, and volunteers.
About School-Business Partnerships of Long Island, Inc.
School-Business Partnerships of Long Island, Inc. (SBPLI) was founded in 1984 by Fred Breithut with the goal of developing partnerships between local high schools and businesses that would provide students with practical experience and curriculum development, while helping the business community develop its future workforce. Over 100 partnerships have been formed. In 1999, SBPLI brought the FIRST (For Inspiration and Recognition of Science and Technology) Robotics Competition to Long Island, in which eight high school teams participated. Since then, the Long Island Regional FIRST Robotics Competition has grown to 50 teams competing each year. SBPLI also hosts Long Island's annual FIRST LEGO League Qualifying and Championship Tournaments and the Junior FIRST LEGO League Expo, in which over 1,300 elementary and middle school students from Nassau and Suffolk Counties take part each year. For more information, visit www.sbpli.org.
About FIRST®
Accomplished inventor Dean Kamen founded FIRST® (For Inspiration and Recognition of Science and Technology) in 1989 to inspire an appreciation of science and technology in young people. Based in Manchester, N.H., FIRST designs accessible, innovative programs to build self-confidence, knowledge, and life skills while motivating young people to pursue opportunities in science, technology, and engineering. With support from over 200 of the Fortune 500 companies and more than $18 million in college scholarships, the not-for-profit organization hosts the FIRST® Robotics Competition (FRC® ) for students in Grades 9-12; FIRST® Tech Challenge (FTC® ) for Grades 7-12; FIRST® LEGO® League (FLL® ) for Grades 4-8; and Junior FIRST® LEGO®League (Jr.FLL®) for Grades K-3. Gracious Professionalism® is a way of doing things that encourages high-quality work, emphasizes the value of others, and respects individuals and the community. To learn more about FIRST, go to usfirst.org.
Join Our Weekly Newsletter

Sign up for a free weekly newsletter covering things to do, hottest local headlines, and everything Long Island! Read more here or enter your email to signup.