It's Legal: First Licensed Medical Marijuana Dispensary Opens in Riverhead, Long Island
Riverhead, NY - January 29, 2016 - The first Medical Marijuana Dispensary on Long Island, Columbia Care Facility of Riverhead, opened its doors for the first time today, welcoming its first patients shortly after a ribbon cutting ceremony.
The Compassionate Care Act, which was signed into law in the Summer of 2014, took effect just three weeks ago, on January 7th, 2016. In the time since, several distributors have begun seeing patients around New York, and with today's opening ceramony, Long Island. Patients who qualify for medical cannabis can begin the process of receiving treatment by bringing their medical records* to Columbia Care Facility (*Columbia Care of Riverhead is accepting patient by appointment only at this time).
"They need to just bring the medical records from their current doctor that is taking care of their qualifying conditions," said Scott Poretsky, Senior Director of the Suffolk Healthcare Cannabis Alliance. "As long as we have medical records that prove that they are under qualifying condition, the doctor can then make the recommendation that they can apply to the state. I believe it's a $50 fee to apply for the card...and then it takes a week or so to get it."
The list of conditions which currently qualify for a medical marijuana prescription in New York is quite short. Unlike states such as Colorado - where marijuana has been fully legalized - or California - where a wide variety of maladies can qualify a person for a prescription, New York's Medical Marijuana Program has only 10 specific conditions for which a patient can register.
Namely, the program currently applies to individuals suffering from cancer, HIV/AIDS, epilepsy, ALS (Lou Gehrig's Disease), Parkinson's Disease, Inflammatory Bowel Disease, Multiple Sclerosis, Neuropathies, Huntington's Disease, and Intractable Spasticity caused by damage to the nervous tissue of the spinal cord. The conditions were selected after the State was satisfied that marijuana can be used to reduce pain and improve quality of life in afflicted patients following a pilot program originally announced by Governor Cuomo in January 2014.
Though a step in the right direction, Mr. Poretsky believes the current legislation is too limited, preventing those who suffer from other conditions which can be treated by cannabis from receiving the same quality of care.
"The truth is we're the only state that has so many restrictions on conditions, on everything," he said. "The government has no right to refuse clinical data that says that XYZ condition is helped by medical marijuana, to say 'no it's not,' as well as ABC conditions. You know that's the next fight, as well as the fact that many patients can't afford [the current medication]."
The Compassionate Care Act has no provision which would require insurance providers to cover the cost of a marijuana prescription, meaning that most patients will have to pay for their medicine entirely out of pocket.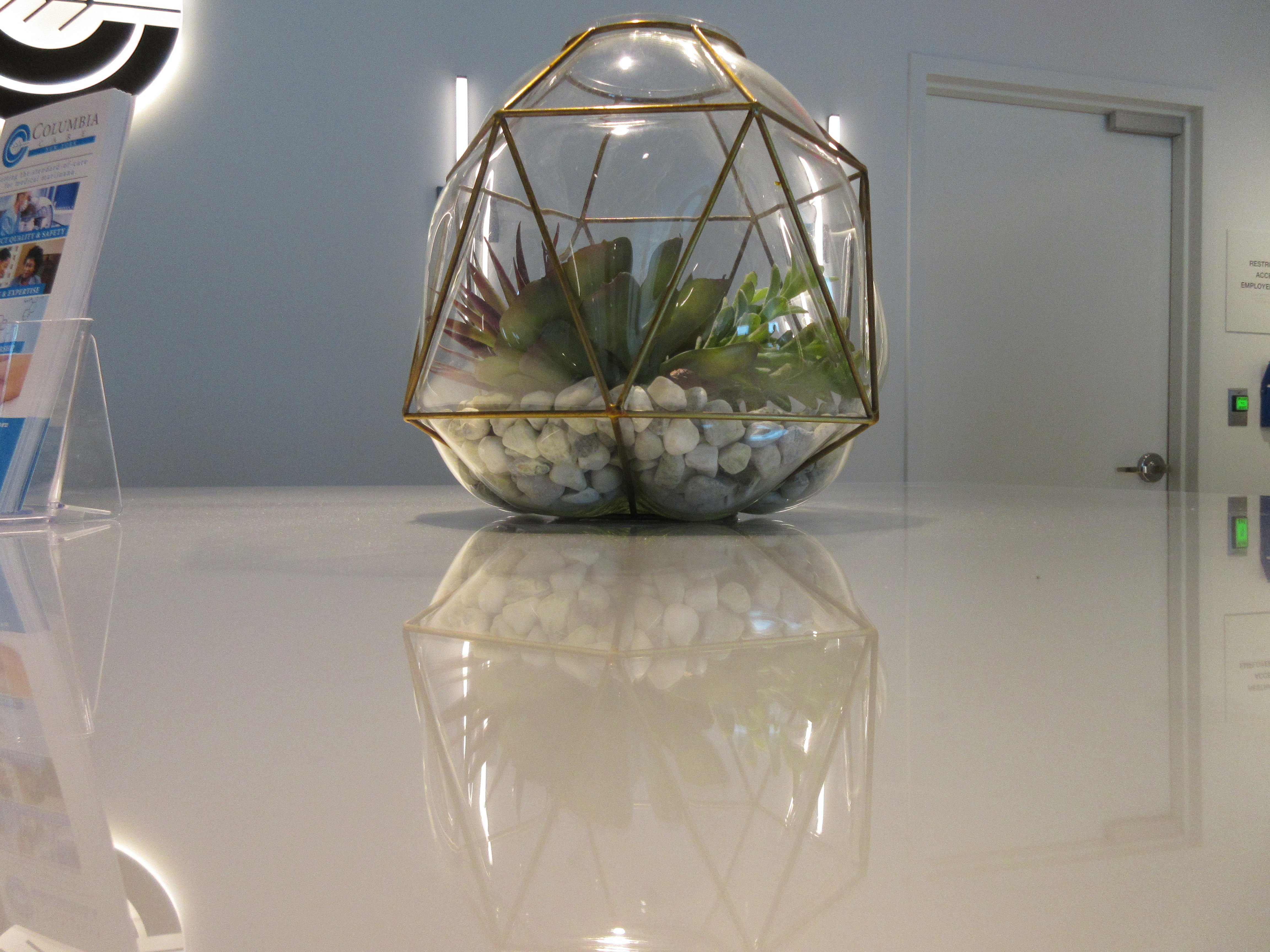 As of January 28th, only 306 physicians had registered to take part in the NYS Medical Marijuana Program, and 465 patients had been certified by their doctors. Poretsky hopes to raise both of those numbers by persuading more doctors and pharmacists to register, and by connecting patients with practitioners certified to treat their conditions.
"There is still a long way to go," he added. "We need to change the laws in the state, that's my main goal...as well as right now to get the patients that need it in touch with a doctor that can help them and get their medical marijuana."
There is hope for patients suffering from conditions not covered through the current program, as expanding the list of qualifying conditions may not require any additional laws to be passed at all. Under the Compassionate Care Act the Department of Health Commissioner reserves the right to add new qualifying conditions to the program.
"This is a major victory for patients. If the patient and physician agree that a severe debilitating or life-threatening condition should be treated with medical marijuana, it is cruel for government to stand in the way," said Assembly Member Richard N. Gottfried of the program when it was signed into law.
Not all involved are dissuaded by the uniquely strict list of conditions presently covered under the Compassionate Care Act, however. Nicholas Vita, the Vice Chairman and CEO of Columbia Care sees a very bright silver lining in tough regulations which went into the act.
"We are actually really encouraged by this law, and we're encouraged by it for one primary reason: it's very methodical, and it has incredibly strict quality controls," Vita said. "Ultimately what matters most is just that, and no other state that I'm aware of has greater [controls]."
Vita believes that while the current legislation may be limiting in terms of who qualifies for medicinal cannabis, it also lays the groundwork for ensuring only high-quality, well regulated, and above all safe medication goes into New York's supply.
All of the marijuana issued through Columbia Care in New York is sourced through the company's own carefully regulated cultivation center in Rochester. Columbia Care also employs independent labs which test its products for both consistency and quality.
"It's a new arm of healthcare... it requires dialogue and discourse," Vita added.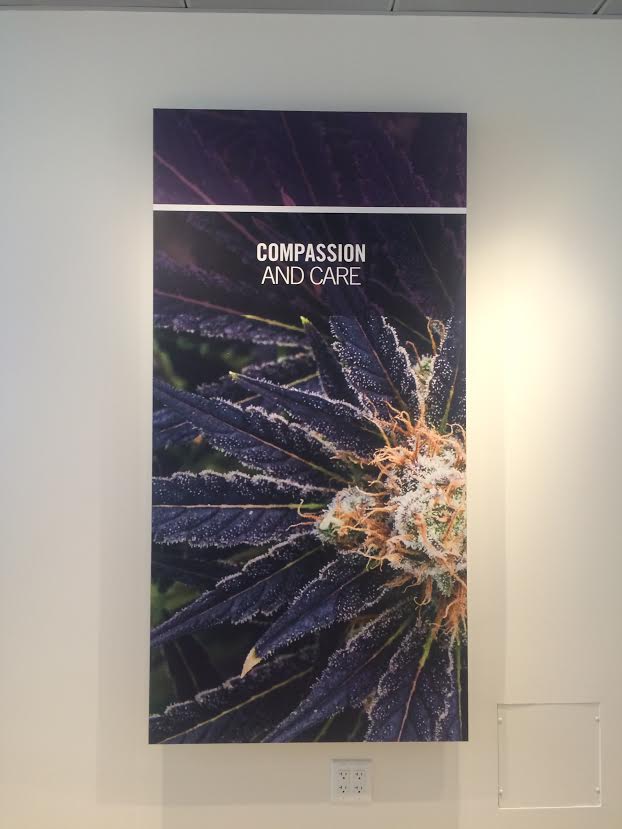 In addition to tight controls over who can distribute and receive medical marijuana, the Compassionate Care Act also restricts how patients can use the medicine. It is still illegal to smoke marijuana in New York State, and the legislation does not provide for it to be infused in other edible goods; only medicinal oils and tinctures can be used.
Mr. Poretsky says that patients who may qualify for the Medical Marijuana Program may learn more by visiting the Suffolk Healthcare Cannabis Alliance's website or Facebook page.
Of course, they can also make an appointment at the new Columbia Care Facility in Riverhead, where patients will find a warm, open environment accented by sleek, modern design. Though the exterior of the facility may look like any other medical building, once inside, it's clear that Columbia Care Facility is anything but ordinary.
Columbia Care's Long Island Facility can be found at 1333 East Main Street in Riverhead. Those who live further west on the Island will be happy to know that a second dispensary also opened up in Lake Success today; it is located on 2001 Marcus Avenue and operated by Bloomfield Industries. Additionally, Columbia Care's NYC Location in Union Square opened up its doors earlier this month, on January 7th.