Suffolk Police Give Santa an Assist Delivering Presents to Those in Need
Santa Claus came to town a little early and Suffolk County Police were there to help the big guy out. According to a post on Facebook, Third Precinct Officers Peter Rivera, Eiffel Ramirez and John Wright teamed up with Santa and the nonprofit group Jibaritos with Troops ​this past Sunday ​to deliver toys to more than a dozen families in Bay Shore, Brentwood and Islip.
"The holidays can certainly be a joyous time of year, but for some struggling, it can create additional challenges," the post said.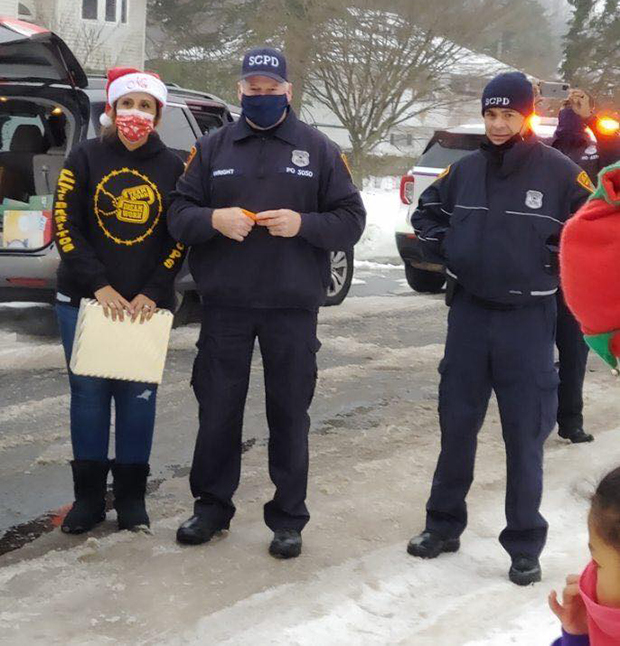 Photo: Suffolk County Police Department Facebook page.
The officers helped ease the stress for those in need. Jibaritos with Troops is an organization that assists communities in Suffolk County and Puerto Rico. The toys were donated by community members and the gifts were delivered to additional families in Central Islip, Medford, Mastic and Patchogue during the week.
On its Facebook page Jibaritos with Troops thanked Suffolk County Police for their assistance.
"A huge thank you to Inspector Soto, Officer Ramírez, Officer Rivera and Officer Wright for all your support and always being present with us," the post read. "We admire all you do for our community and keeping it safe. Thank you stay safe and god bless."