Bay Street Theater Announces The 2018 Mainstage Summer Season
Sag Harbor, NY - December 13, 2017 - Bay Street Theater is pleased to announce the three productions planned for the 2018 Mainstage Summer Season. The first will be the World Premiere of FELLOW TRAVELERS, (May 29 – June 17), a new play by Jack Canfora. The second will be FROST/NIXON (June 26 – July 22), by Peter Morgan. The third production is the musical EVITA, (July 31 – August 26) by Andrew Lloyd Webber and Tim Rice. The cast and creative teams will be announced soon. Subscriptions are available by calling the Box Office at 631-725-9500 or online at www.baystreet.org.
Set during Hollywood's notorious Blacklist, FELLOW TRAVELERS examines the relationship between legendary theater artists Arthur Miller and Elia Kazan and their close connection to Marilyn Monroe. Kazan directed several Miller plays, including DEATH OF A SALESMAN, and Tennessee Williams dramas, including A STREETCAR NAMED DESIRE. Miller also wrote the modern classics THE CRUCIBLE and A VIEW FROM THE BRIDGE. FELLOW TRAVELERS explores how the politics of the McCarthy era affected their friendship and how their friendship affected their work.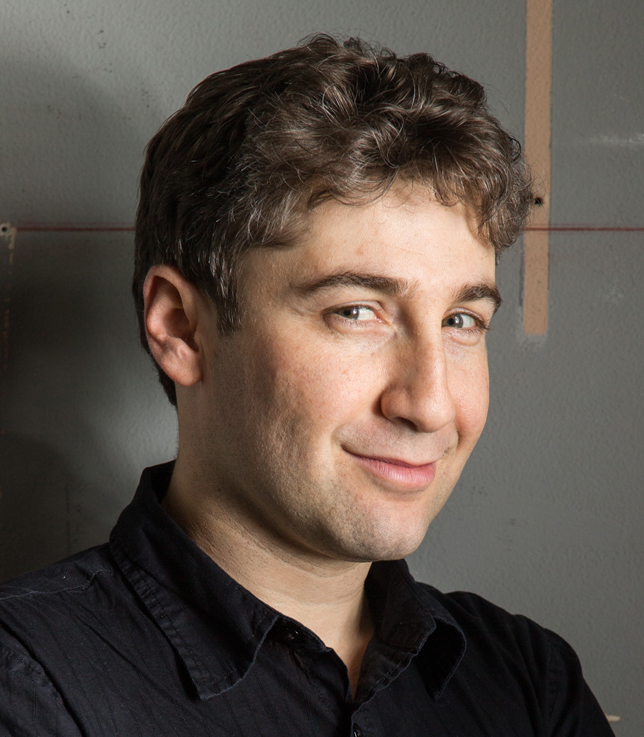 Scott Schwartz, Bay Street Theater Artistic Director. Photo Credit: Mark Kitaoka
From Peter Morgan, the creator of Netflix's THE CROWN and the writer of the THE QUEEN, FROST/NIXON revolves around the landmark series of interviews between British journalist David Frost and former President Nixon three years after he resigned. It's a battle of wits that pits a broadcaster against one of America's most complex and wily presidents; a riveting story of the collision of politics and the media.
The revival of the beloved musical EVITA, will take a new look at the iconic Eva Perón and her ascent to the top as the First Lady of Argentina. Bay Street Theater will offer its signature treatment of a large scale musical - an intimate experience in a thrust theater that allows the audience to get close to the iconic characters and dig deep into the world of and story of Andrew Lloyd Webber and Tim Rice's masterpiece. The classic score features some of Webber and Rice's biggest hits, including "Don't Cry for Me Argentina," "High Flying, Adored" and "Another Suitcase in Another Hall."
"We are very excited to announce Bay Street's 2018 Mainstage Summer Productions. It will be a season about the rise and fall of giants. The subjects of all of the plays and musicals are icons of the 20th century who made indelible marks upon our world," says Artistic Director Scott Schwartz. "While all three stories are set in times different than our own, I think they have a lot to say about our world today, about the worlds of politics, government, media, and art. It's a season that, I hope, will give our audience thrilling, entertaining theater and inspire lively conversations all summer long."
The 2018 Mainstage Season is sponsored in part by New York State through the generosity of Assemblyman Fred Thiele and State Senator Kenneth P. LaValle; the New York State Council on The Arts, a State Agency; Town of Southampton; The Harold and Mimi Steinberg Charitable Trust; The Shubert Foundation; and fully or partially funded by the Suffolk County Department of Economic Development & Planning. Support for new work comes from The New Directions Fund and the Joseph Stein New Musical Fund. Evita sponsored in part by Baron's Cove. All previews sponsored by Peconic Landing.
For more information or to purchase a 2018 Mainstage Season subscription, log on to www.baystreet.org or call the Box Office at 631-725-9500 Tues.–Sat. 11 am–5 pm. Subscriptions purchased by December 30, 2017 will be at 2017 prices.
Bay Street Theater & Sag Harbor Center for the Arts is a year-round, not-for-profit professional theater and community cultural center which endeavors to innovate, educate, and entertain a diverse community through the practice of the performing arts. We serve as a social and cultural gathering place, an educational resource, and a home for a community of artists.