Jericho, NY - December 1, 2016 - Hundreds of Long Island's school children joined local carolers dressed in periodic Charles Dickens attire to officially open the Christmas Village of the historic Milleridge Inn. The Christmas celebration will started Thursday, December 1, 2016 at 5:30 PM with over 100,000 holiday lights illuminated by local firefighters and civic leaders.
The Milleridge Inn dates back to 17th century and has been celebrating the Christmas holiday ever since. Even when it was used to quarter British and Hessian officers during the American Revolution!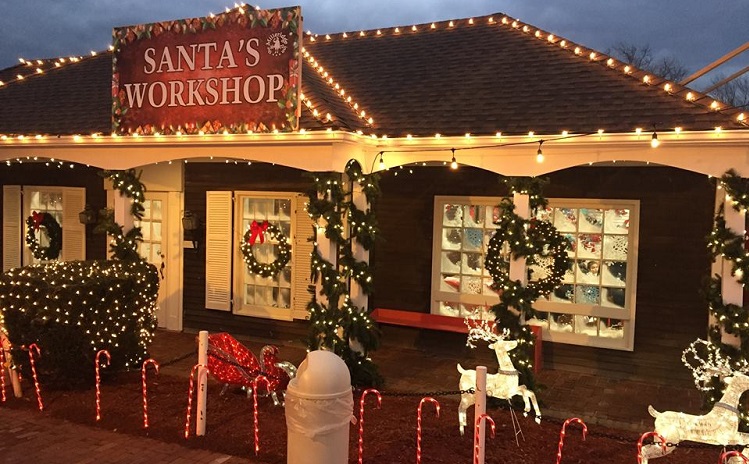 Photo credit: The Milleridge Inn.
Saved from closing down by the Long Island community, the iconic Milleridge Inn has been restored to its former glory. The Christmas Village was unveiled with old fashioned colonial style shops and stores reopened for hundreds of thousands of tourists and local residents alike. Since its original construction in 1672, it has become a Long Island family tradition for generations.
The Inn was first built with two rooms and a fireplace in 1672 for Mary Washburn Willets. She was the sister in law of Robert Williams, who founded Jericho, Long Island.