Want to feel like a real life Santa Claus and get into the true meaning of the season? Donate toys and gifts to children who need them this year. Below is a list of suggested organizations that are hosting drives to help make sure every child on Long Island has a happy holiday.
Toys of Hope - OnDecember 19th, Toys of Hope and Oheka Castle join together for the 25th Annual Toys Of Hope Children's event benefiting over 300 needy children. That day, children ages 3-5 will be treated to a party with special costumed characters, celebrities and sports figures to make it a day that they will never forget. For more information on how to registester or sponsor click here or call Toys of Hope at 631-271-TOYS. Donation admission pays for one child's bag of presents.
John Theissen Children's Foundation - Founder John Theissen started his foundation after being inspired by a little girl during a stay in the hospital when he was a teenager. Among it's mission objectives, the foundation holds an annual toy drive. This year will the their 28th Annual Toy & Fund Holiday Drive. Location: 1881 Wantagh Avenue, Wantagh, (516) 679-5098. Donation Dates: Saturday & Sunday, 9am - 4pm, November 30th and December 1st, December 7th & 8th, December 14th & 15th, December 21st & 22nd. For more information click here.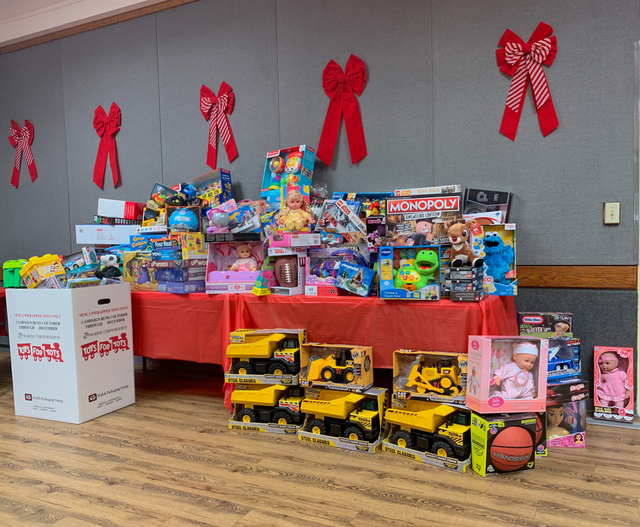 Image: Stock photo [Shutterstock]
Toys for Tots - One of the most popular and recognizable toy drive programs around, Toys for Tots is run by the United States Marine Corps Reserve and distributes toys it collects to children whose parents cannot afford to buy them gifts for Christmas. Location: To find a location, click here and search for donation spots near you.
Big Brothers Big Sisters of Long Island - Sponsor a child or a family for the holidays. With donor support, Big Brothers Big Sisters of Long Island will provide gifts and meals to more than 150 families and nearly 500 children. For each child sponsored, they provide donors with their three wish list items (under $30 each) as well as information needed to shop. All unwrapped gifts are delivered in time for the holidays. Needed Gift Cards include: Target, Amazon, Walmart, Grocery Stores, Marshalls/TJ Maxx, VISA/AMEX/Bank. Monetary Donations are also welcomed.
All donations should be dropped off any day before Friday, December 6, 2019. For more information, please contact Chrissy Mahoney at cmahoney@bbbsli.org (516) 731-7880 x214 or Meredith McCaslin at mmccaslin@bbbsli.org (516) 731-7880 x232.
Photo by freestocks.org from Pexels Copy
Brookhaven Town INTERFACE Toy Drive - On December 13, all five JVC Broadcasting radio stations will broadcast live from Brookhaven Town Hall to promote the town's INTERFACE Toy Drive. Popular personalities from My Country 96.1, LI News Radio 103.9, Party 105, La Fiesta 98.5 and Oldies 98.1, will be broadcasting from the lobby at Town Hall. The event is open to the public and will run from 7am-5pm. Those who stop by are asked to donate a new, unwrapped toy to help bring joy to a child of a family in need as they open a gift during the holiday season. Last year, residents donated thousands of toys, ranging from board games and dolls to toy trucks and bicycles. The INTERFACE Toy Drive is sponsored by the Town of Brookhaven Youth Bureau. Through raising donations, they will provide presents for more than 7,500 children in need, ranging in age from infants to 15 years of age. Donations can be dropped off at the following Town locations:
Brookhaven Town Hall, 1 Independence Hill, Farmingville

Brookhaven Highway Department, 1140 Old Town Road, Coram

New Village Recreation Center, 20 Wireless Road

Centereach; Brookhaven Calabro Airport, 135 Dawn Drive, Shirley

Rose Caracappa Senior Center, 739 Route 25A, Mount Sinai

Moriches Bay Recreation Center, 313 Frowein Road, Center Moriches.
For further information or to find out additional drop off locations, please call the Town of Brookhaven Youth Bureau at 631-451-8011 or click here.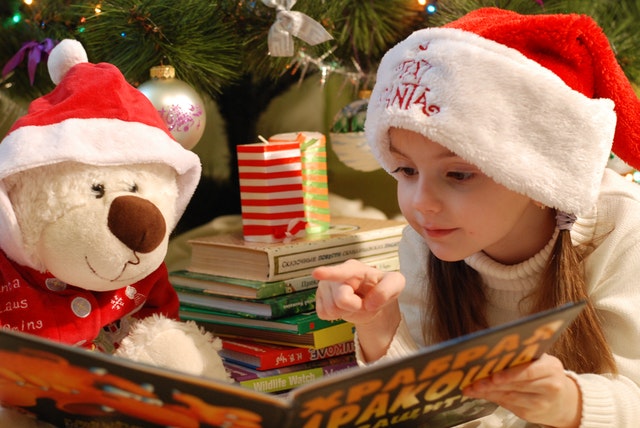 Photo: Stock image used with permission.
28th Annual WBAB Long Island Toy Drive - Supporting the John Theissen Children's Foundation WBAB and its partners set up separate collection points to donate toys. Please drop off new, unwrapped toys by Sunday, December 22nd at any of the following locations:
Any Long Island Friendly's Restaurant

Atlantic Hyundai, 193 Sunrise Highway, West Islip

Trio Hardware, 1655 Old Country Road, Plainview

John Theissen Children's Foundation Wish Room, 1881 Wantagh Ave, Wantagh

Any WBAB Street Team Event

WBAB Studios; 555 Sunrise Hwy, West Babylon (Weekdays 8:30am-5:30pm)
100% of toys and funds collected stay right here on Long Island and are distributed to over 225 hospitals, agencies and child-care facilities before Christmas.