Crazy facts about Gardiner's Island
Gardiner's Island is a privately owned island between the forks of Long Island's East End that has been in the same family for more than 400 years. It has a long history and at times has been steeped in controversy as descendants of the original owner Lion Gardiner have fought over the inheritance of the property and once it was put up for auction (spoiler: a relative purchased it and saved it from development.) While you can't go there, you can enjoy these crazy facts about Gardiner's Island.
"February 22, 1637" by Charles Stanley Reinhart, 1890. Lion Gardiner in the Pequot War. Charles Stanley Reinhart (1844–1896) [Public domain]
The Montaukett Indians called the island Manchonake - translated to mean "place where many have died"

It's said that Lion Gardiner purchased the island in 1639 from the Montaukett Indians for "a large black dog, some powder and shot, and a few Dutch blankets"

Gardiner's Island is the oldest estate in the U.S.
Portrait of King Charles I as Prince of Whales. Daniël Mijtens [Public domain]
Lion Gardiner was given the right to possess the island forever through royal decree by King Charles I

Gardiner was given the title of Lord of the Manor and the ability to establish his own laws for the property as a proprietary colony in America

It is the only U.S. property still intact that was given to its owner under royal decree

In 1699, the pirate Captain Kidd buried treasure on the island

It is 3,300 acres of mostly undeveloped land

It has been in the Gardiner family for 17 generations

The wife of a farmhand who worked on the island for the Gardiner family was accused of witchcraft and spurred a trial years before the Salem witch hunt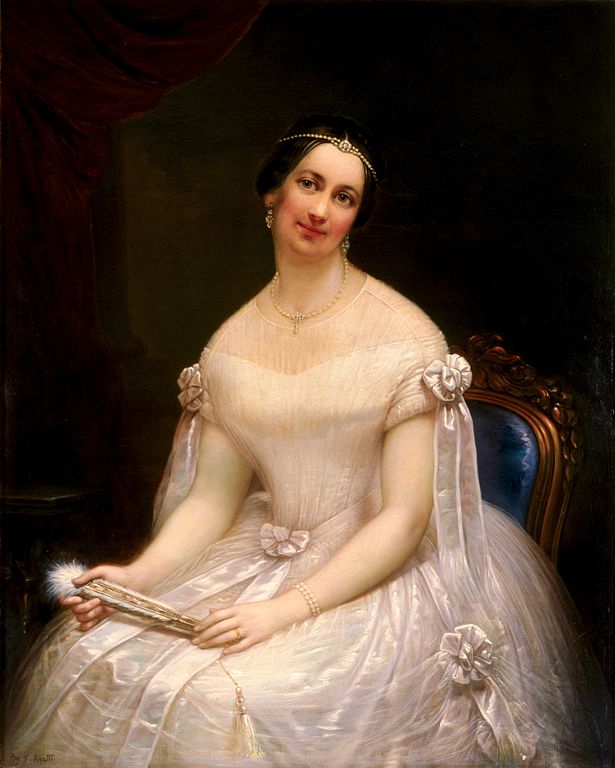 Portrait of Julia Gardiner Tyler. Francesco Anelli [Public domain]
First lady, Julia Gardiner Tyler, wife of 10th U.S. President John Tyler, was born on Gardiner's Island

In the 1930s the island was put up for sale but a relative of the Gardiner's bought it for $400,000 to keep it in the family and it is now worth well over $100,000,000

Its current owner is Alexandra Creel Goelet, a descendant of Gardiner

The exuberant Robert David Lion Gardiner was the last heir to own the island with the Gardiner name - he had no children

Robert David Lion Gardiner called himself the 16th Lord of the Manor, he died in 2004 at age 93

You can

watch a 1976 documentary on YouTube

digitized by the Suffolk County Historical Society where Robert David Lion Gardiner gives a tour of his island

In the documentary Gardiner says he would collect quartz on the island and take it to a shop in Sag Harbor where they would polish it with diamond dust to make him paperweights

Robert David Lion Gardiner and Alexandra Creel Goelet had a very public battle over the inheritance of the island