Where to get the most innovative cocktails on Long Island
There is no lack of nightlife on Long Island with plenty of great spots to grab a cocktail. When you get tired of your usual drink these spots have some of the most innovative cocktails on Long Island.
The New Fashioned at Insignia Prime Steak & Sushi - The Insignia New Fashioned is one of the most popular cocktails on their menu. It's a new spin on an old classic. The New Fashioned starts with an orange slice, luxardo brandied cherries, orange angostura bitters and a teaspoon of local clover honey. They muddle all of those components, then add 2.5 oz of maker mark bourbon and .75oz of domain de canton ginger liqueur. They fill it the rest of the way with ice and roll it in a shaker and serve it in a rocks glass with a cherry & orange skewer. Location: 610 Smithtown Bypass, Smithtown, (631) 656-8100.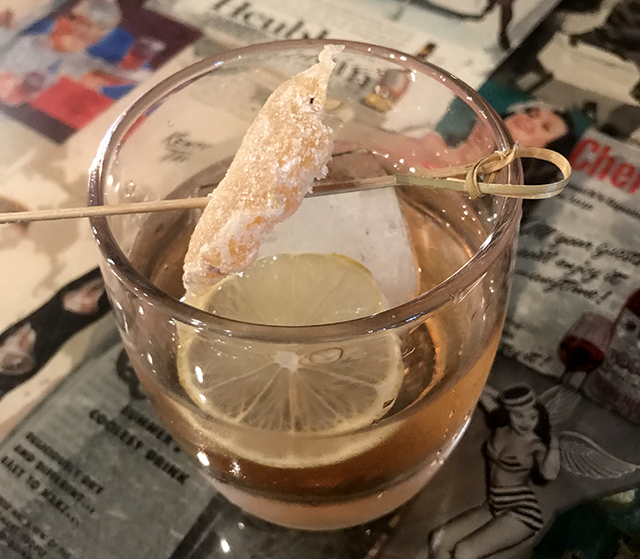 The Drunken Monkey at American Beauty Bistro - The Drunken Monkey is made with Monkey Shoulder scotch, fresh lemon juice, honey syrup, ginger syrup, and a laphroaig floater. It comes served in a double rocks glass, big ice cube, lemon wheel and candied ginger garnish. $14. Location: 24 Central Ave., Massapequa, (516) 590-7477.
Yuzu Coconut Margarita at Whalers - Their most popular cocktail is the Yuzu Coconut Margarita made with coconut tequila, triple sec, yuzu japanese citrus, pineapple juice, muddled orange, and lime. Runners up include the Spicy Watermelon Margarita, which is house infused jalapeno infused tequila, triple sec, watermelon puree, fresh lime juice, and agave and their Lychee Mojito with Bacardi lime, lychee liqueur, muddled mint, fresh lime juice, and lychee. Location: 124 Maple Avenue, Bay Shore, (631) 647-9300.
The Yin & Tang at The Linwood - Their exclusive cocktail is called the Yin & Tang. Comprised of Old Forester Rye, freshly squeezed lemon juice, a saba shrub, and a house-made ginger simple syrup and garnished with an expressed orange peel, this cocktail is inspired by the complexities of shrub drinks. A shrub is a concentrated syrup that combines fruit, sugar, and vinegar. The result is a sweet, acidic mixer that can be enjoyed on its own, or in a drink like the Yin & Tang. It's described as having a sweetness and delicate acidity that plays beautifully with spice of the Old Forester Rye. Location: 150 East Main Street, Bay Shore, (631) 665-1256.
Jammin' Out at Restoration Kitchen & Cocktails - A peanut butter infused whiskey, muddled strawberries and homemade strawberry syrup. Topped with an Uncrustable peanut butter and jelly sandwich. Location: 49 E Hoffman Ave, Lindenhurst, (631) 592-1905.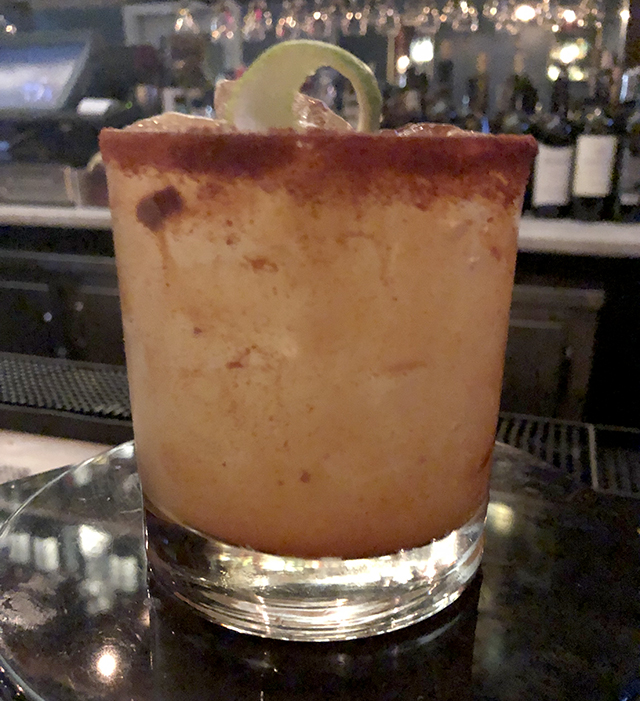 Sea Smoke Margarita at Gatsby's Landing - The Sea Smoke Margarita is made with Blanco Tequila, Cointreau, pineapple juice, lime juice, and agave. Shaken with ice and then poured into a glass rimmed with smoked paprika. Location: 1362 Old Northern Blvd. Roslyn, (516) 277-2318.
East Meets West at Repeal XVIII - This cocktail is mezcal, mango purée, fresh lemon juice, basil simple syrup and a tajin chili salt rim with a fresh basil garnish. Location: 30 New Street Huntington, (631) 629-5878.
Want more choices? The below places also offer up some unique drinks on their cocktail menus. Try them out.