Rocky Point, NY - October 16, 2017 - On Sunday, October 22, Suffolk County Legislator Sarah Anker and Rocky Point VFW Post 6249 will host a Veterans Appreciation Breakfast. The event will be from 11:00 AM to 1:00 PM at the VFW hall in Rocky Point (109 King Road, Rocky Point). All veterans are welcome! Vietnam War veterans will be honored with special pins and proclamations to commemorate the 50th Anniversary of the Vietnam War.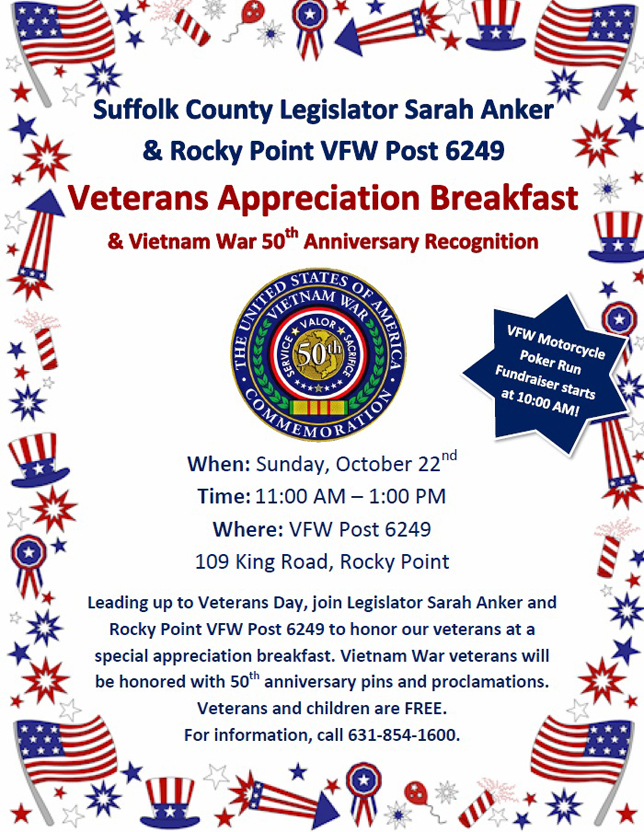 "I hope all local veterans will be able to join me at this event," said Legislator Anker. "As the daughter of a navy veteran, it is important to me that we honor our veterans for their sacrifice and service."
The Veterans Appreciation Breakfast will coincide with the VFW's Motorcycle Poker Run Fundraiser, which starts at 10:00 AM. For more information about the event, please call Legislator Anker's office at 631-854-1600.