History: Old Time Photos of Riverhead
Check out these great old pictures in and around Riverhead from back in the day. Recognize any of these areas? All photos from the Riverhead Town Historian.
Farming on Sound Avenue in Riverhead. This is the way Riverhead plowed the fields for planting potato, cauliflower and other vegetables for which Long Island was and still is well-known. Farmers used single horse power or as the photograph shows, four horses.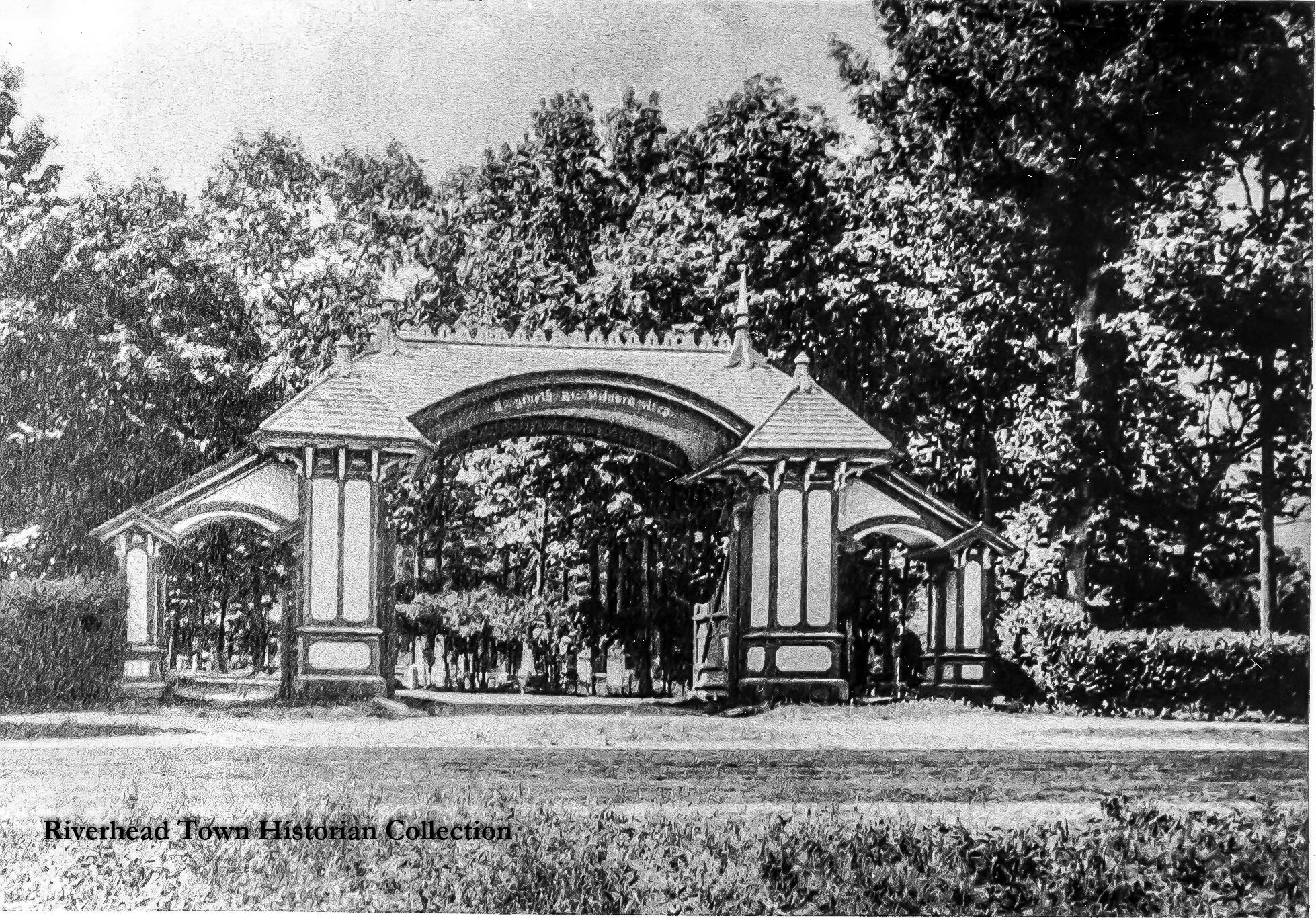 Long ago, this beautiful archway graced the entrance to the Riverhead Cemetery on Cemetery Street, now known as Pulaski Street. This cemetery was founded in 1856.
The horse and buggy along with a horseless carriage brought residents to visit either "The Bank" building or numerous businesses along the north and south sides of Riverhead's Main Street. Photograph was taken facing east.
During World War I the Victory Flag was flown over Riverhead's Main Street at corner of Peconic and Roanoke Avenues. This photograph shows the south side of West Main Street. Photograph taken July 4, 1919.
B.F. Howell's freight wagon, drawn by his horse Bill, picked up coal brought by train to the Riverhead railroad station.