Calverton, NY - September 17, 2016 - One of the nation's largest obstacle race companies, Rugged Maniac, will bring crazy obstacles, a wild festival, and thousands of revelers to Long Island Sports Park for the first time on Saturday, September 17. Strong Island's Maniac stop will be part of a 2016 season that will make 27 other stops across North America.
Rugged Maniac provides a perfect opportunity to do something fun and physical with your weekend, no matter your age, shape, or size. Adrenaline seekers from across the region will tackle twenty-five challenging obstacles spread along a three-mile off-road course; including underground tunnels, trampolines, warped walls, balance beams, and a Maniac favorite-fifty-foot water slide.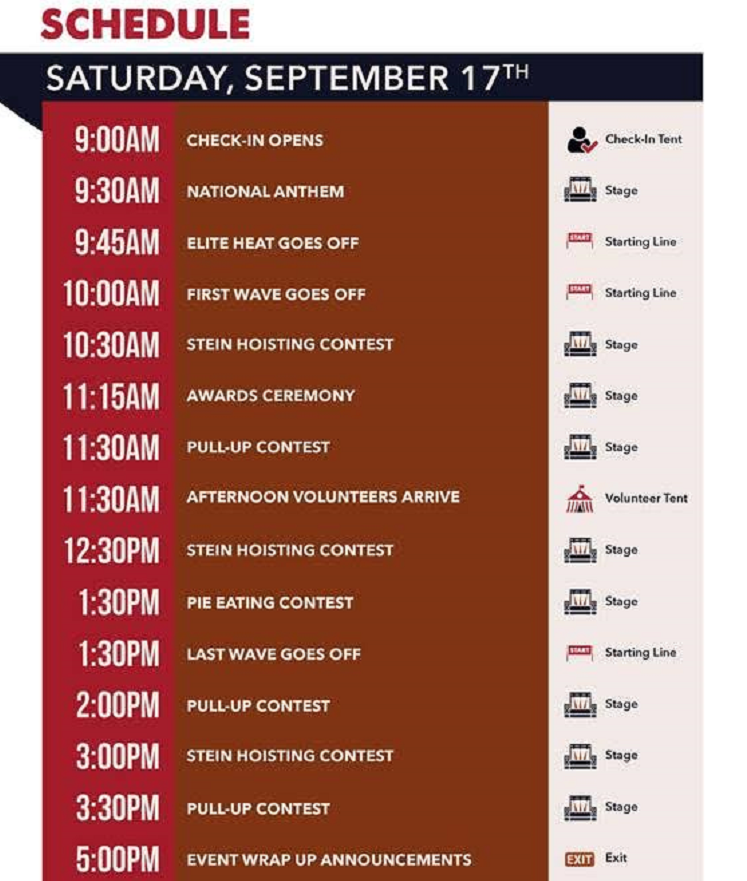 Tickets, available online, are priced $49 through April 5th, $59 through May 13th, $69 through June 24th, $79 through July 29th, and $89 until September 6th. In addition to advance online registration, participants may also sign up at the event the day of the race for $100. Students and military personnel with valid identification receive a $10 discount. The day-long festival, which is free to attend for spectators, will also feature a variety of entertainment including music, mechanical bulls, adult bounce houses, beer, food, and exhibition booths.
Rugged Maniac CEO Brad Scudder and COO Rob Dickens previously appeared on ABC's hit TV show Shark Tank, where they enticed famed businessman and billionaire Mark Cuban to invest $1.75 million in the company.
"Rugged Maniac continues to be one of my most successful investments," said Cuban. "Their focus on creating an amazing experience for their participants has helped them rise to the top of the obstacle race industry. I can't wait to see what the future holds for them!"
Cuban's investment has enabled Rugged Maniac to build bigger and more exciting obstacles than its competitors, which resulted in a 30% increase in attendance in 2015.
"We've experienced tremendous growth since our inception in 2010 thanks to our fanatical drive to make sure our Maniacs have the best experience imaginable at our events," said Dickens. "We build more obstacles than our competitors while at the same time offering the lowest ticket prices. Our participant shirts aren't the coarse cotton ones you'd get at a normal 5k—they're super-soft designer quality shirts that you'll actually want to wear!"
"Unlike other festivals, we strive to eliminate all lines at the event. That means no lines at the toilets, no lines at the food trucks, and definitely no lines on the course. Most importantly, we don't charge "festival" prices for food or beer. You'll pay the same at Rugged Maniac as you would at a local restaurant. Basically, we treat our Maniacs the way we'd want to be treated, and they show their appreciation by coming back year after year."