In 1966, Kathleen Reilly graduated from the police academy and made history by becoming Nassau County's first female officer. According to a Facebook post by NCPD, she was given "Policewoman Shield #1" and assigned to the Juvenile Aid Squad.
To read her full story click here.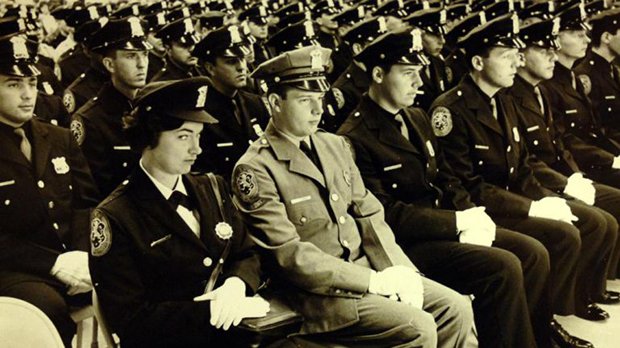 This photo is from Detective Reilly's police academy graduation. Photo: NCPD Facebpook page.
In this undated historical photo, a young boy sits at a SCPD Lieutenant's desk with a Junior Policeman banner dreaming of becoming a member of the force one day. The caption with the picture, taken sometime in the 1960s, does not say if the boy ever made his dream come true.
Photo: SCPD Facebook page.
Nowadays, the Suffolk County Police Department's (SCPD) 2nd precinct covers the Town of Huntington. But, before the county formed its first official police department in 1960, the job was left up to the localities to provide their own policing, along with the New York State police force. Reports say that at one time there were 33 different police departments in Suffolk alone.
According to a timeline, Huntington's first regular policeman, John Trainer, was hired in 1913. The Huntington Police Department officially merged with the SCPD.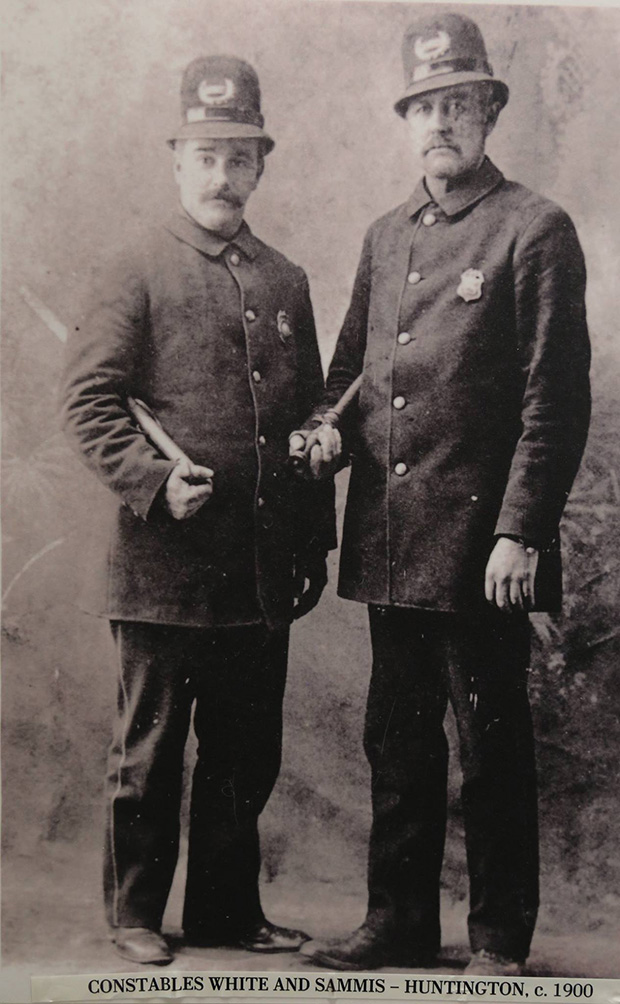 Constables in Huntington in 1900. Photo: SCPD Facebook page.
The Suffolk County Police Department posted this picture of some of the first K9 teams. Everyone seems to be at attention except that last dupo who are clearly distracted. The bond between human and canine officers are strong. K9 units in Suffolk County play an important role in policing, including preventing terrorism.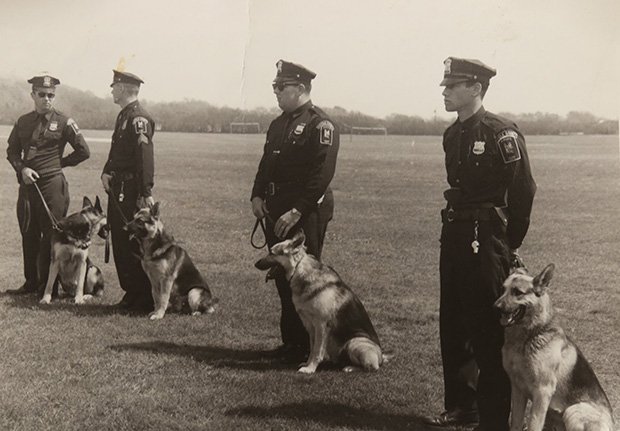 Photo: SCPD.
The Suffolk County Police Department reached into their archives to find this old picture of the vehicles that help them respond via air, land, and sea. No date was available for the photo.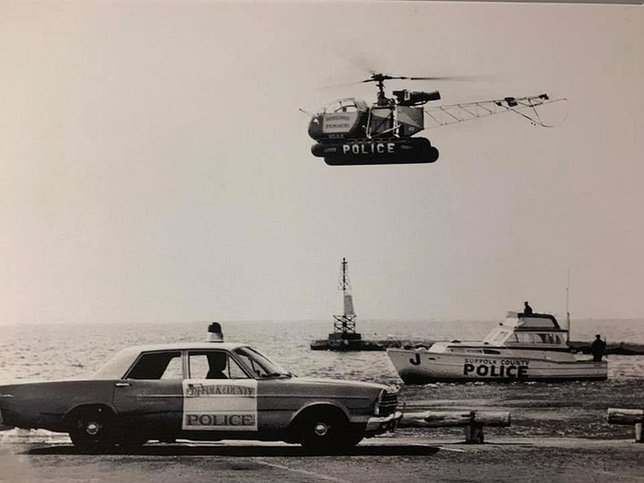 Photo: SCPD Facebook page.