Long Island is full of things to do this weekend. After a lack of options last year due to the pandemic, this Labor Day came roaring back. While some restrictions are still in place you can certainly find a ton of things to do with the family or on your own. Below we list just five recommendations.
Book a fun day on a sailboat on the waters around Long Island.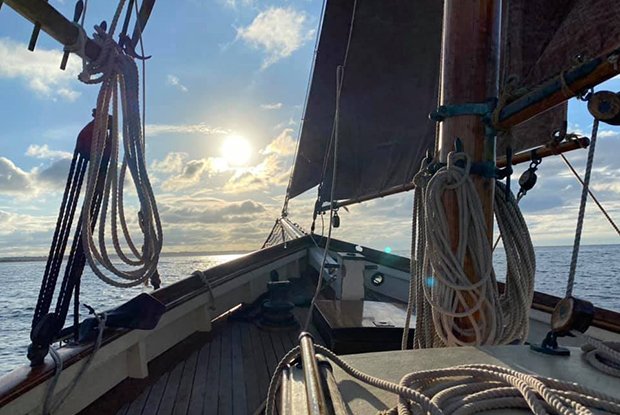 The Ginny Marie Schooner. Photo: The Ginny Marie Schooner Facebook page.
Most people think of sailing excursions when they're vacationing on a tropical island somewhere but there are plenty of places to hop aboard a sailboat to enjoy a day on the water right here on Long Island. Click here to discover one of the many sailing charters you can book close to home.
Go to the Famous Food Festival at the Deer Park Tanger Outlets.
Photo: @emilysapplepuffs
According to their website, this is the rescheduling of the event in 2020 that was postponed. Taste the world with delicious food inspirations from countries all around the world. Featuring over 60 food vendors. This all-ages fun for the whole family event is only $7 to attend each day and discounted for multiple day entry! Children 10 and under are free. Location: 152 The Arches Circle in Deer Park, Nieman Marcus Department Store Parking Lot. Click here for more info.
Hang ten at the beach.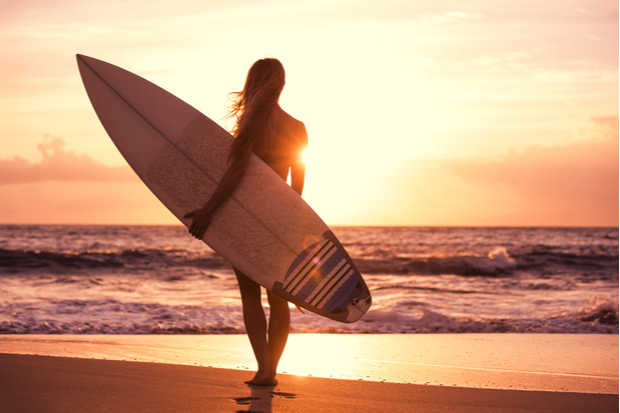 Photo: Shutterstock.
You can go to any one of Long Island's many beautiful beaches. That's always an option. But whether you're a beginner or expert Long Island also offers some great surfing locales. We put together this comprehensive list of spots. Warning: some may require four-wheel drive vehicles and permits to access and others are not for the faint of heart. Click here for all of the narly LI waves locations.
Take a hike.
Photo: Shutterstock.
The heat wave seems to have broken so it's great weather to go for a hike. Earn your hiking stripes and bragging rights by exploring one of these must-visit Long Island trails Click here to begin your journey.
Have a drink at a restaurant with a waterfront view.
Photo by @harvestonfortpond
If you haven't ventured out to any of these restaurants yet, this might be your last chance with summer coming to an end. What better way to kick back and relax than enjoying a nice drink with beautiful waterfront views right on Long Island. Click here to find your perfect place.