In 2018, the original North Fork Doughnut opened in Mattituck and people have been trekking there for a bag of their doughnuts ever since. Now, the South Shore can share in the experience.
Doughnuts have come a long way on Long Island since the classic Entenmann's chocolate covered version began gracing our store shelves. There are creative and delicious donut shops throughout the island now.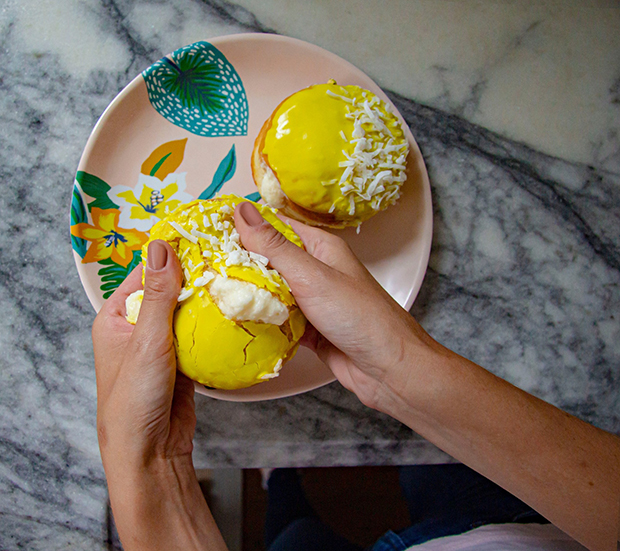 Photo: North Fork Doughnut facebook page.
The newest addition to the donut craze opened in Bay Shore on August 1 and the line sprawled down Main Street on day one.
North Fork Doughnut offers their "Daily 10" every day, which includes Glaze (classic), Cinnamon Sugar (classic), The OGs (classic), Caramel Coffee Cake, Cereal Killer, Samoa, Cookies 'n Cream, Boston Cream (filled), and Black Raspberry Jelly (filled). They also have a special flavors schedule for their Mattituck location with Bay Shore coming soon.
​Classics donuts will run you $3.50 each. Specialties are $4.00. A dozen is $38.00.
The shop is open from 6am to 5pm daily (or until whenever they run out.)
The North Fork Doughnut owners and family in front of their Bay Shore location. Photo: North Fork Doughnut facebook page.
Location: 5 East Main Street, Bay Shore, (631) 298-7941.