525 Merrick Road, Rockville Centre
Pantry, which has been serving the community for 69 years, offers diners a sweet start to their days with delights such as S'mores Pancakes, M&M Pancakes and Cinnabun Pancakes, served with a bottle of fresh maple syrup.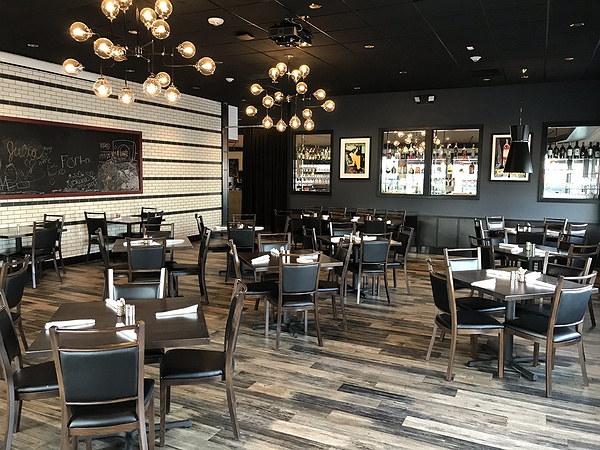 Photo courtesy of Pantry
76 West Main Street, Patchogue
Buttermilk's Kitchen offers an incredible pancake experience. Samoa Pancakes inspired by the Girl Scout cookies …The Cupcake Pancakes with rainbow sprinkles…Stuffed Pancakes with Nutella or peanut butter…it's hard to get more fun (and filling!) than that.
486 Sunrise Highway, Rockville Centre
4217 Merrick Road, Massapequa
Satisfy your craving for pancakes any time thanks to The Flour Shoppe Cafe's all-day breakfast. Try Nicky's Cookie Dough Pancakes, Banana Walnut Praline Pancakes or Banana Crumb Pancakes made with dulce de leche.
286 Main Street, Huntington
From its Pineapple Upside Down Pancakes and Peanut Butter Cup Pancakes to the Blueberry Danish Pancakes, Hatch delivers pancakes on another level.
108 Terry Rd, Smithtown
It's always a good morning with delicious, daily changing pancake specials such as Lemon Poppy Pancakes, Pumpkin Walnut Chocolate Chip Pancakes and Banana White Chocolate Chip with Pineapple Pancakes.
317 Bedford Ave, Bellmore
This quaint Bellmore establishment has a variety of creative pancake choices including Carrot Cake Pancakes with cream cheese icing and crumbled walnuts and Chocolate Strawberry Overload Pancakes with chocolate chips, sliced strawberries, Nutella and whipped cream.