Woman Finds Massive Leatherback Turtle Washed Up on LI Beach
A woman walking her dogs along Callahans Beach in Fort Salonga made a sad and gruesome discovery on Wednesday morning. A 5-foot long dead leatherback sea turtle had washed up on shore, apparently the victim of a water vessel striking it. The unnamed woman immediately notified authorities.
The Atlantic Marine Conservation Society responded to the call and posted about the incident on its Instagram page.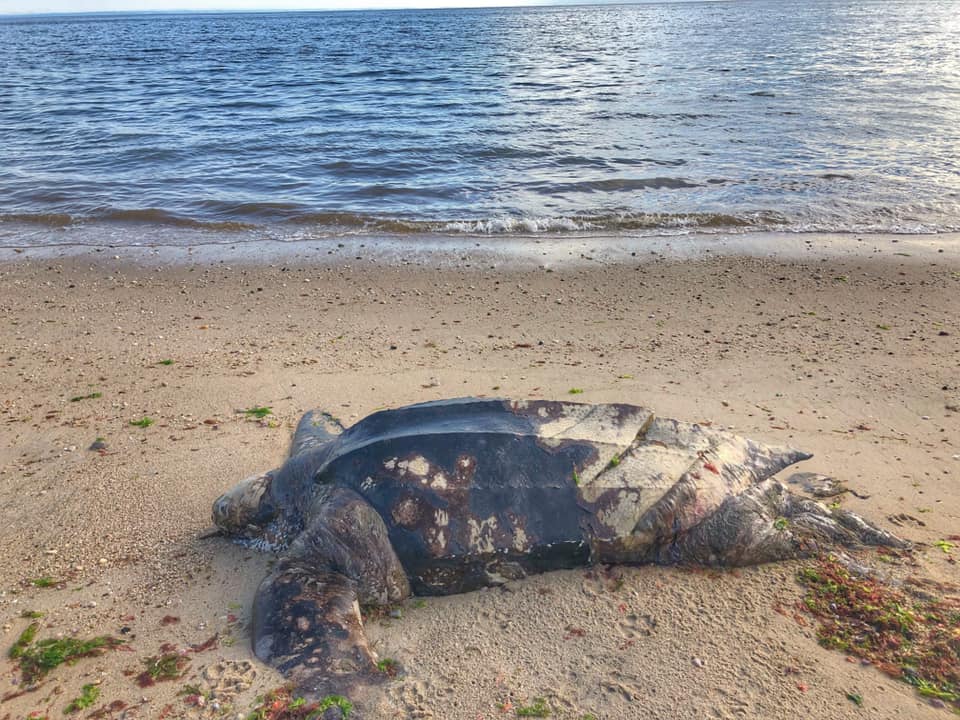 "13 sea turtles have stranded on New York shores this year," the post reads. "Yesterday's leatherback sea turtle that washed up in Fort Salonga was the 9th to have been found with evidence of vessel strike. Please be aware when on the water that these animals are sharing our seas! If you do sight a sea turtle swimming, please give it space."
They gave a special thank you to both the Smithtown Department of Public Safety and Smithtown Animal Shelter for their help in the response efforts.
The Atlantic Marine Conservation Society asks people who see an injured or deceased marine mammal or sea turtle to call the NYS Stranding Hotline immediately at (631) 369-9829.
All photos used with permission.