Though it has been rather overcast today, the forecast is looking promising for Independence Day festivities. The National Weather Service predicts that cloud coverage will persist through the rest of Friday afternoon, with showers and a chance of thunderstorms to follow. Heavy rain and damaging winds also remain a possibility, but if the storms do hit LI they should dissipate by 2 AM.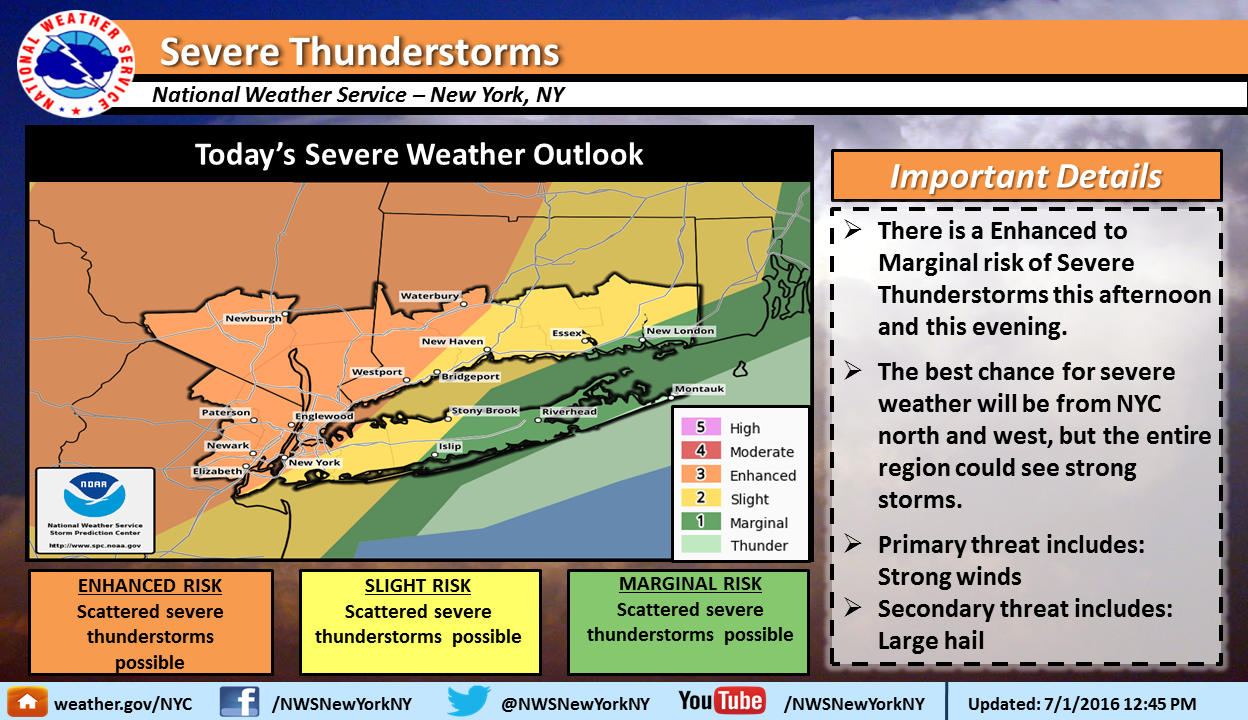 Thunerstorms may impact the area overnight Friday. Image by NWS NY via Facebook.
After the storm clouds lift, Long Island will be in for warm and sunny Saturday with highs near 80° and an overnight low in the low-mid 60s. Sunday shows a similar forecast with a high near 81° and mostly sunny skies.
Monday might be a tiny bit warmer, though it will likely stay within the low 80s. Partly cloudy weather is expected, but there should be plenty of sun to enjoy an Independence Day barbecue. Cloud coverage may intensify overnight, but as of Friday afternoon there is no rain in the forecast, so with any luck those 4th of July fireworks should go off without a hitch.
For the most up to date weather information, head over to the LongIsland.com Weather Center, where you can find the latest weather forecasts, advisories and more.
[Source: NWS]