Stony Brook, NY - June 29, 2016 - Two-Time Grammy Nominee Brady Rymer and children's music artist Laurie Berkner will be Tom Needham's guests this Thursday at 6 P.M. on WUSB's the Sounds of Film.
"It is pretty cool to have two of the nation's most-respected performers of family music, Brady and Laurie, on the show. They are both so talented, and loved by their fans, "
Brady Rymer is a Long Island musician known nationally as a leader in family music. Before recording music for kids, he was a member of the band From Good Homes, who recorded for RCA records. A two-time Grammy nominee, Brady has recorded eight critically-acclaimed albums including his current CD, Press Play. Music critics have noted his Springsteen and Dylan influences on several songs. Brady was in the news recently when Steven Tyler surprised him by joining him for a live radio performance of one of his new songs. This summer, Brady will be playing a lot of shows including one at Greenport's Carousel on June 19th.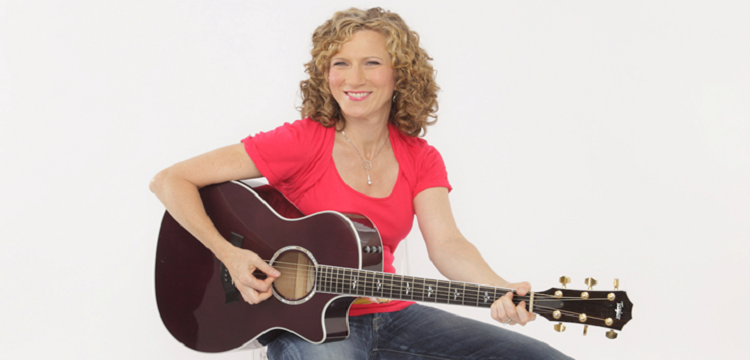 Photo: Laurie Berkner.
Laurie Berkner is considered one of America's most successful children's music artists. Many of her fans were first introduced to her music on the Nick Jr. channel. She also provided her voice and music to Sprout's animated series Sing It, Laurie! In 2013, Laurie wrote the music and lyrics to the Off-Broadway show Wanda's Monster: The Musical.
Laurie Berkner will be performing this summer at the Great South Bay Music Festival on July 17th.
About the Sounds of Film
The Sounds of Film is the nation's longest-running film-themed radio show. For over 28 years, the program has delivered a popular mix of interviews and music to listeners all over Long Island, parts of Connecticut and streaming live on the internet at wusb.fm. Recent guests include Jim Breuer, Morris Day, Dionne Warwick, director Dan Trachtenberg, Dr. Cornell West, and director Ric Burns.