WarhorseUSA: The Fight For Wild and Endangered Mustangs
Residing in the states of Nevada, Wyoming, Utah, Oregon, California, Idaho, Arizona, Montana, North Dakota and New Mexico, wild mustangs have become a symbol of the West. What most people don't know is that these animals have been threatened and endangered by their circumstances for years.
The United States began working to protect wild horses in the late 1960s and early '70s. A specific law needed to be created for wild horses because the Mustang isn't covered by the Endangered Species Act, as they're not considered native to the Americas. In 1971, a federal law was created that banned capturing, harming or killing free-roaming horses or Burros on public land. The Bureau of Land Management then took on the responsibility of caring for and managing wild horse herds that were residing on federal land. This wasn't enough though. Due to a lack of funding and the large number of wild horses residing in holding facilities, The Bureau of Land Management doesn't have the right funding and resources to properly care for this species.
Jessica Jordaan. Photo Credit: WARHORSEUSA
Jessica Jordaan saw the need and struggle within this community and wanted to do whatever she could to make a difference. Growing up in Cody, Wyoming she was surrounded by beautiful horses and grew a passion for taking care of these animals. She channeled her passion for wild horses by starting her own non-profit organization for wild and endangered Mustangs. Her organization,
WARHORSEUSA
, is dedicated to raising awareness aboutAmerica's wild and domesticated Mustangs.In the 1800s millions of Mustangs ran free throughout America. Today, 48,000 wild horses reside in holding facilities across the United States. The rest of the around 82,000 wild horses in the U.S. reside on private ranches, in wildlife refuges, on Native American reservations, on federal land and in sanctuaries.
WARHORSEUSA works to make a difference in this community by providing necessary resources such as herd documentation, fertility control, special range projects and promotion of the land and wild horses. The organization also assists through community education, outreach, tours, field trips, overnight retreat programs, therapeutic programs and clinics that adults and children can participate in. Education is one of the first steps to solving this crisis. Without an educated public, there would be a lack of knowledge for how to assist in the fight to save these majestic creatures.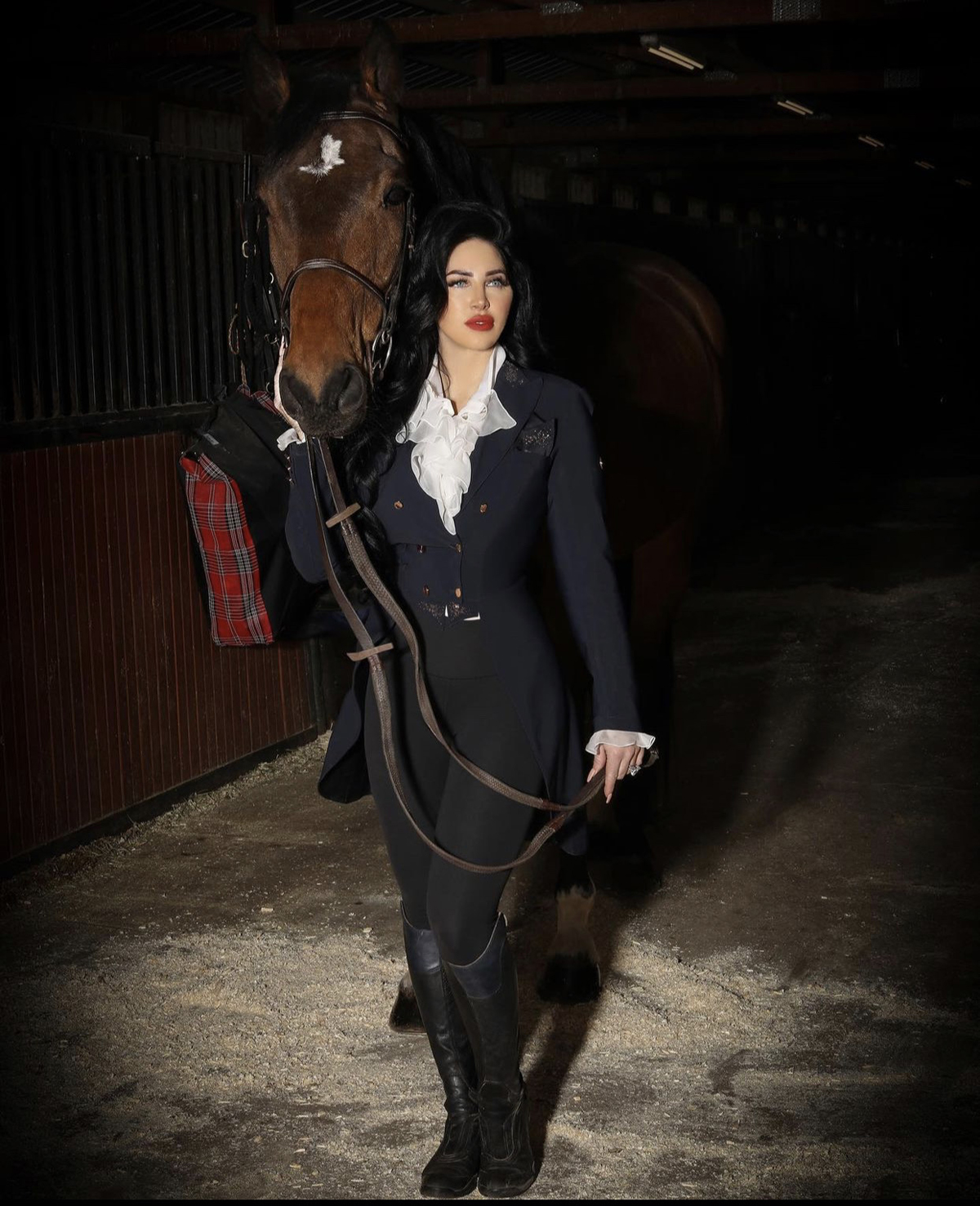 Jessica Jordaan. Photo Credit: WARHORSEUSA