There is little doubt that the effects of the novel coronavirus will be with us for a long time. Even if we begin opening up parts of the economy on Long Island the risk of a resurgence of Covid-19 still hang over us, meaning personal protective equipment (PPE) will be a part of our daily lives long after we begin venturing out again.
Tandy Jeckel, owner of Long Island women's boutique Tandy Wear, is acutely aware of this and she's making sure women are able to step out in style even if it means you have to wear a mask while doing it.
She's been selling her fashion face masks through her ecommerce website, which have been a big hit. The online store was a pivot from her brick-and-mortar retail shop in Commack once all non-essential businesses were forced to close due to the pandemic.
The next logical step in fashionwear is a mask that you never have to think about taking with you because it's already a part of your outfit.
Jeckel's store is now selling women's tops with masks sewn on and the tops have been turning the eyes of her customers.
"We have a lot of people interested in them," Jeckel told LongIsland.com in a phone interview.
The masks are attached to a sleeveless top that come in three colors (pink, white and black). The mask portion of the top can be pulled up to strap around your ears, integrating the safety feature of a mask with the look of a cowl-neck pullover.
The new tops are available in all women's sizes from full-figured to juniors.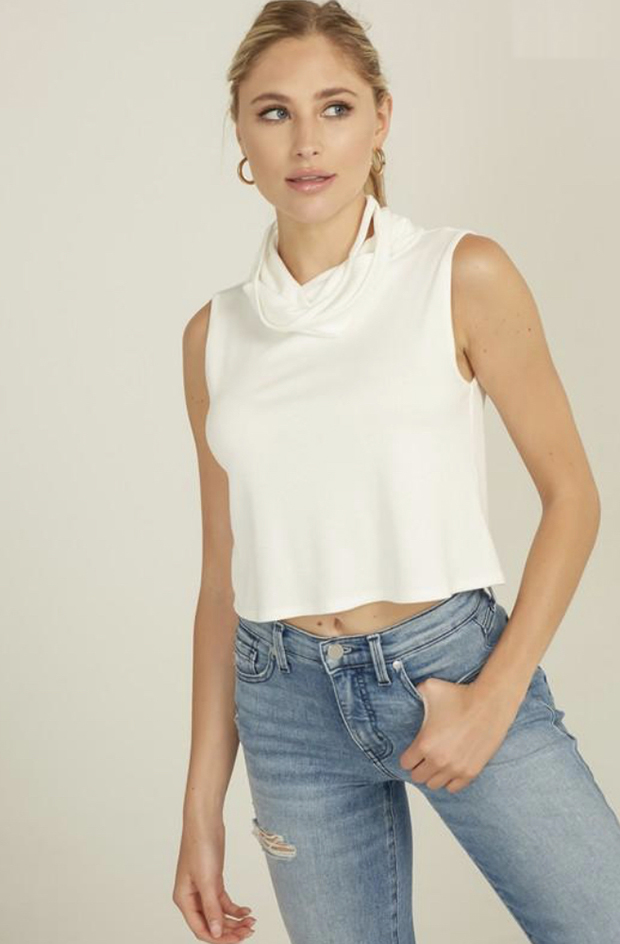 Photo: Tandy Wear.
It's not only functional and fashionable, it's convenient, according to Jeckel. No more forgetting your mask in the car or at home.
"If you're running in and out of places you want to be free of this mask hanging around your next," she said. "Especially if it's 80 degrees out."
Summer is coming, Jeckel said, and at some point we will be gathering in groups so why not make your safety stylish.
"The masks are just the beginning," she said. "This is going to catch fire once we open up for bars and restaurants and date nights. If we're wearing them every day people are going to want to more than one or two masks."
While fashion is her first love, Jeckel is also aware of the sacrifices that frontline workers are making every day so she tries to give back as well. Tandy Wear has been donating 20% of money she makes from the sale of her masks to Meal Train to donate lunches to local hospitals for frontline workers. The masks retail for $10.
Jeckel also just donated 30 of her masks to North Shore University Hospital in Manhasset for postpartum nurses. She's also planning to donate more masks to nurses and extras for women who just had babies.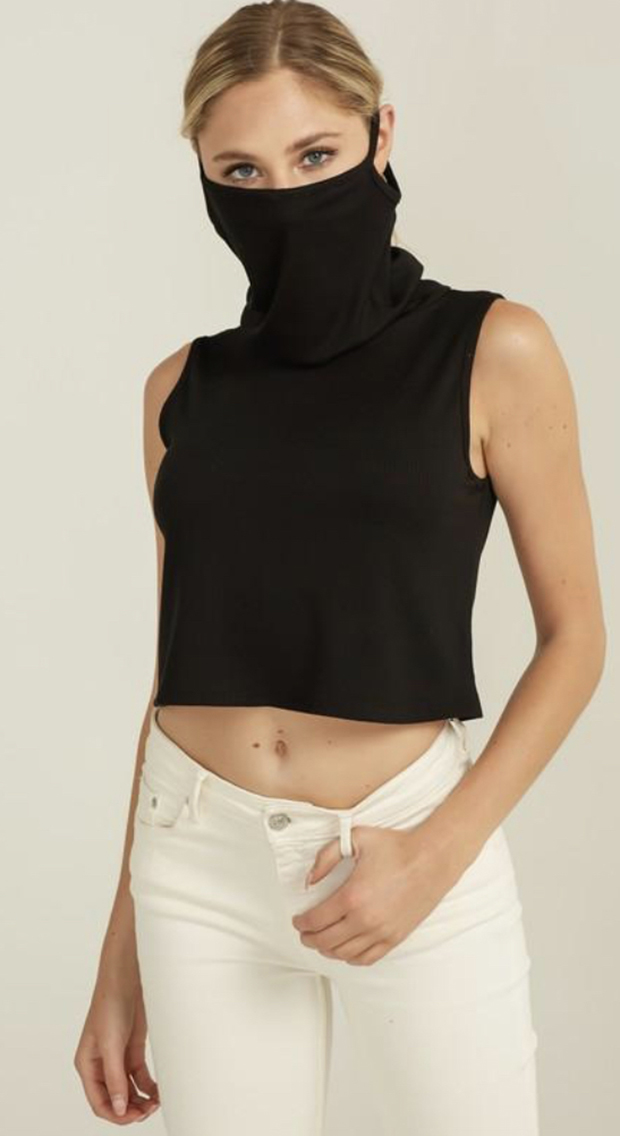 Photo: Tandy Wear.
The news tops are a way of helping fashion-conscious women make the new normal more, well, normal.
"I'm trying to stay ahead of the game," she said,. "We are in the fashion world and for some women this makes them happy and takes their mind off of things for a while."
She sees a lot more choices coming down the pike in terms of women's fashion and PPE.
"The world hasn't even opened yet," she said.
When asked if she thinks if we will see models strutting down the runways at major fashion shows voguing with their PPEs integrated into the newest clothing lines, she was emphatic.
"Absolutely! It's going to be the new accessory," she said. "We'll be coordinating our outfits with our masks."