With a tagline, "Earth Sea Life," Sea Bar, a new seafood restaurant recently opened in Great Neck. The menu is brimming with fish dishes from the appetizers to small plates and the main courses.
According to a Newsday review, owner Jimmy Soursos already has a string of successful restaurants across New York City and Long Island with Greek Xpress. They report that "an undeniable Hellenic influence can be seen" in the seafood dishes served at Sea Bar and the prices are affordable.
Photo: Sea Bar Facebook page.
Their seafood bar features clams ($11), oysters ($16), and shrimp cocktail ($15) or their seafood plateau, a combination of ten oysters, two crab claws, six crawfish, three clams, six mussels, and six shrimp ($39). Main dishes include lemon sole ($23), Chilean sea bass ($29), and ahi tuna ($26). They also serve lobster pasta ($32).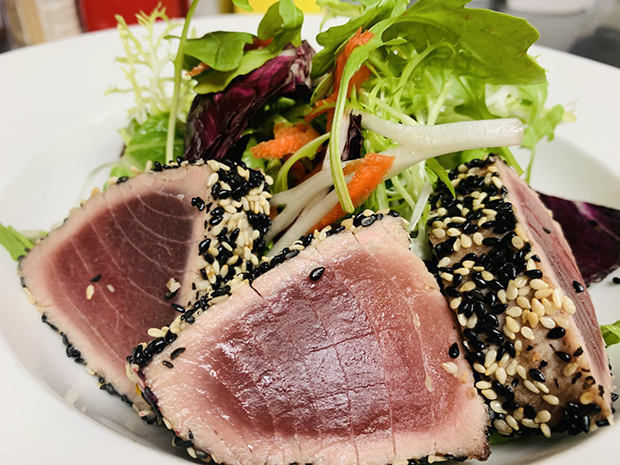 Photo: Sea Bar Facebook page.
On Yelp, Emelie L, from New York, said it's great.
"Have ordered from here twice," she wrote. "Got the lobster rolls which were amazing! Filled with lobster and the bun was tasty. Second time got the lobster bisque which had huge chunks of lobster inside and the fish tacos which were also tasty. Highly recommend!"
Seth B, from Plainview, said, "Wow. Ordered the branzino for lunch and so good. Perfect portion. Fast service and great fish. Great improvement. Will def go back. Great seafood.
His only complaint.
"Maybe avoid the crabcake," he said.
Location: 7 Great Neck Road, Great Neck, (516) 441-5708.