You might have heard that March is Women's History Month but did you know that there is also a Women in Construction Week? This year, the celebration of women in construction took pace from March 7 to 13 and PSEG Long Island used it as an opportunity to recognize one of their own.
Amanda Mitchell, of Wyandanch, was a pioneer in her field when more than 30 years ago she became the first woman in her department to test meters out in the field rather than in the shop. According to a statement released by PSEG Long Island, Mitchell is at the top of her discipline as a Master Meter Technician.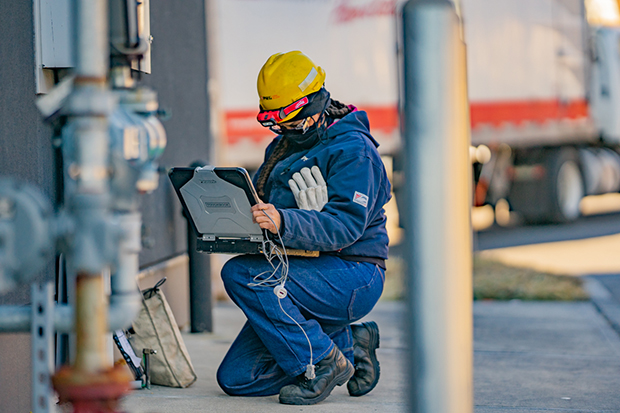 Photo: PSEG Long Island.
Mitchell said that she set out to become a history maker, but her career path has paved the way for other women in the industry. She is also an active member of her union, serving as vice president of the IBEW Local 1049 Electrical Workers Minority Caucus. In addition to her job and union duties, she also participates in community service projects to build homes, fight cancer and mentor young people in Wyandanch and across Long Island.
You can watch a video honoring Mitchell below.
Video: PSEG Long Island.