Chef Joan Carolyn Thompson is back with a new soul food restaurant in East Meadow called Carolyns Southern Comfort Cuisine. (She previously had a restaurant in Amityville that has since closed.)
The new location on Hempstead Turnpike comes a few years after her previous restaurant but she is still serving up the same Southern comfort food she had been known for. Coming from a catering background, Thompson became certified as a MWBE (Minority Woman Business Enterprise) in 2017.
About her catering experiences, on her website Thompson says that "presentation along with the taste and flavor of each dish is the key of a successful event."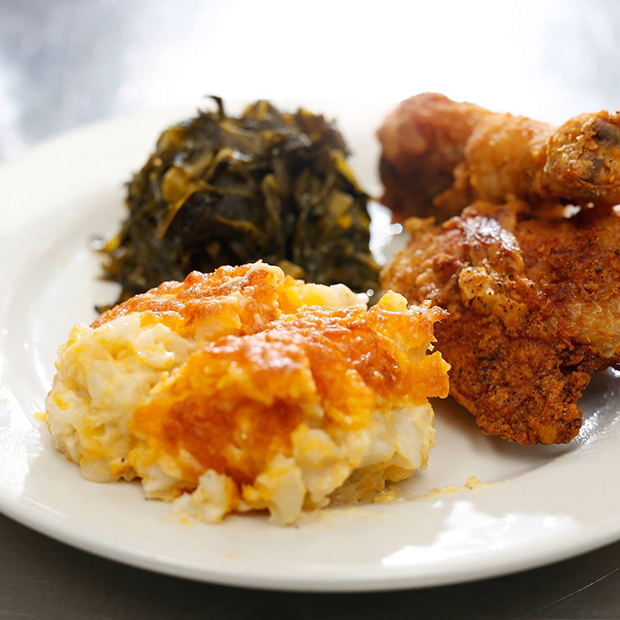 Photo: Carolyn's Facebook Page
Her new restaurant offers Southern-style brunch items like corn beef hash with onions and two eggs ($10.95), salmon cakes with onions and two eggs ($14), and catfish with grits or home fries ($15) - add two eggs for an extra two bucks.
Apps include mac & cheese egg rolls ($7) and fried okra ($8). She also serves salads and a special soup of the day. Entress offer chicken, beef, seafood and vegan options. Prices range from $11 for a hamburger to $20 for the grilled salmon. Of course, there the Southern staple fried chicken ($13), chicken and waffles ($14), and catfish comes fried ($15), on a sandwich ($14), or with shrimp ($17). There's dessert choices too including banana pudding ($8).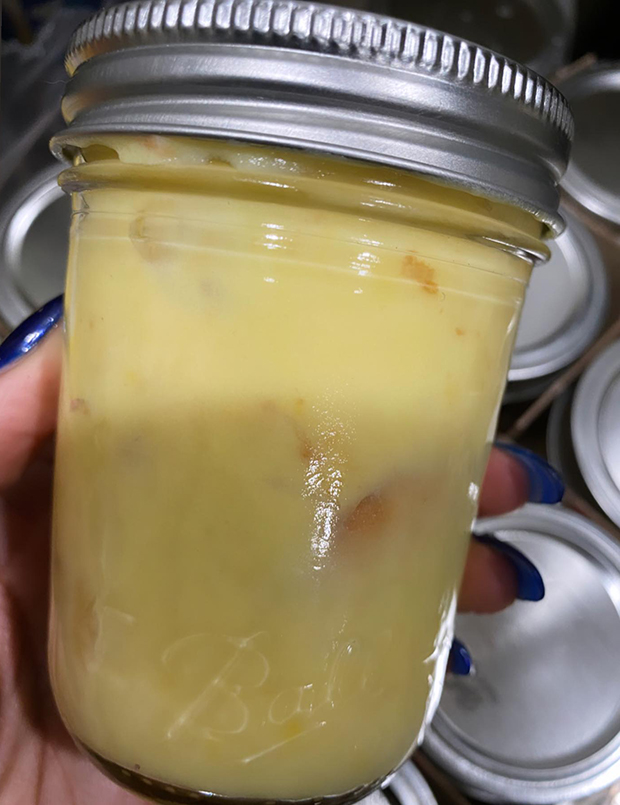 Banana pudding in a mason jar. Photo: Carolyn's Facebook Page
Yelp reviewer Theo W had a great experience.
"The place is very cozy very well decorated very elegant," he wrote. "It's great to come down and sit. The hostess was very nice and took her time with all of us."
He loved his meal.
"These are the best collard greens I had," he said. "Cooked well with a little bit of salt and what I believe with a little bit of lemon. It makes a great side dish on its own. The turkey burger was amazing."
Tommy B from Babylon also raved.
"Being from the South, I know what good soul food tastes like and this is good down home authentic soul food," Tommy B wrote. "The owner is absolutely the sweetest and the staff is kind and very hospitable."
Location: 2564 Hempstead Turnpike, East Meadow, (516) 396-0660.